The days of film cameras and darkrooms are basically over. Amateur and professional photographers alike have truly embraced the digital photo revolution, as it enables them to create images they could only dream of trying in years past. When you have an extremely powerful phone like the iPhone 11 and combine it with some great iOS apps we'll mention below, you have the chance to do some unique photography that's never been seen before.
Of course, any self-respecting photographer should already know about Instagram, which is a great way to share photos. However, in terms of what it'll do for advertising your services, it's still worth knowing how to create a logo as a means to promote your brand on a website or business card. This can be done with a logo generator tool that's pretty simple to use. Plus, while Instagram is great, some find its editing and filter options somewhat limited. Luckily, there are many great iOS apps that can perform functions that go well beyond the capabilities of the social media app.
So, if you want some great iOS photography apps to up your game, read on!
Pocket Light Meter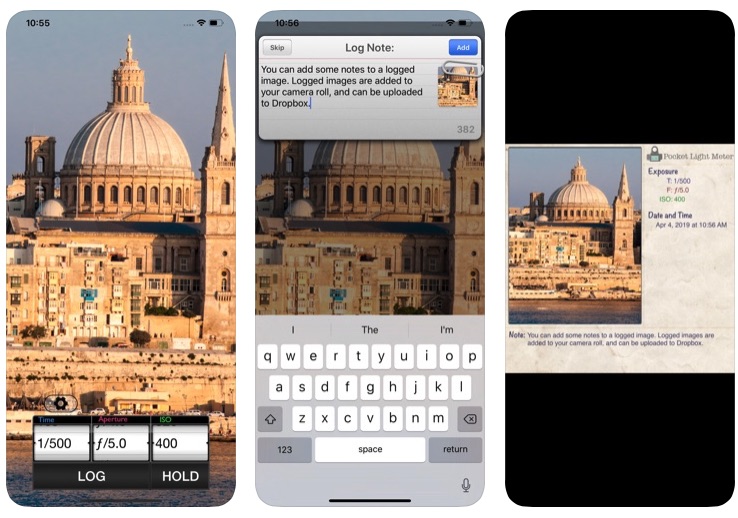 If you still like photography traditions and prefer to take light readings before a photo shoot, the Pocket Light Meter is a nice bridge between old and new school methods. You won't need a separate gadget anymore, as this app can provide you with information regarding the ideal shutter speed, aperture, and ISO. Most modern cameras and phones simply do all this automatically when you take a photo, but if you like to shoot with an SLR on manual mode and have full control over your settings, use the PLM app. (Download)
Sylights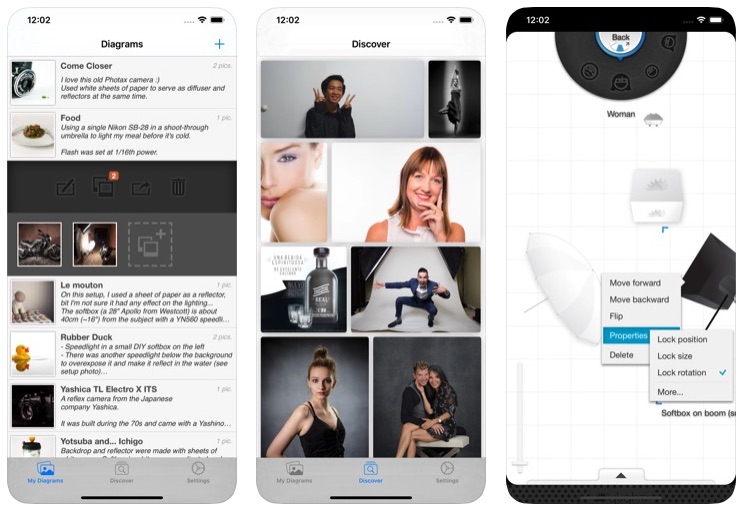 For all the studio photographers out there, it can be pretty hard to remember exactly how you set up your shoot if you need to do multiple sessions over a few days and you can't leave the equipment as it is. With the Sylights app, you can create a rough diagram of where you placed the camera, where the model stood, and the positions of various lights and reflectors. This is especially helpful if a client liked your images and wants more of the same! Sylights can tell you exactly how you created the shots.
My Tide Times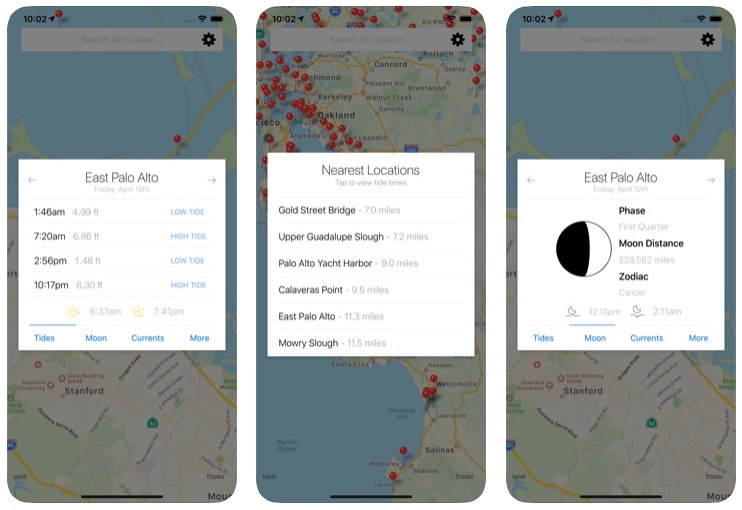 Wanted to do a beach shoot only to discover that the tide has come in and completely ruined your plans? You should have used My Tide Times. This app informs you of when the tide is going in or out based on your location. A good photographer leaves nothing to chance, so don't look a fool and instead make sure you know exactly when the beach will be perfect for that summer swimwear shoot!
Gorillacam
Gorillacam is all about letting you explore the wonders of time-lapse videos. If you position your phone in the same spot, the Gorillacam app will take a photo every 30 seconds, for example, and then string them all together to create a cool time-lapse video. This works great for busy roads, a harbor, or even a party! You'll have to ensure your phone isn't set to go into sleep mode after a certain period of time, as this will disrupt the time-lapse, but just make sure to charge the phone beforehand and you'll be fine. The app can also take rapid-fire photos, which is perfect for sporting events.
Pixlr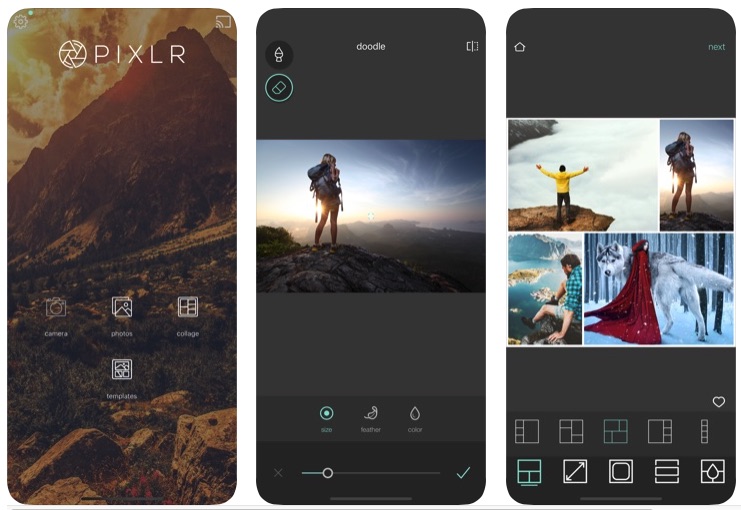 Instagram has some basic photo editing features, but if you want a bit more control over brightening certain areas or even editing out something from the background, then you'll definitely want Pixlr. This app has some of the photo editing tools you'll be used to seeing from Photoshop, but a bit more basic and presented in a way that's easier to understand. With Pixlr, you simply have more power regarding adjustments to exposure, color, brightness, and contrast than when using Instagram.
Fused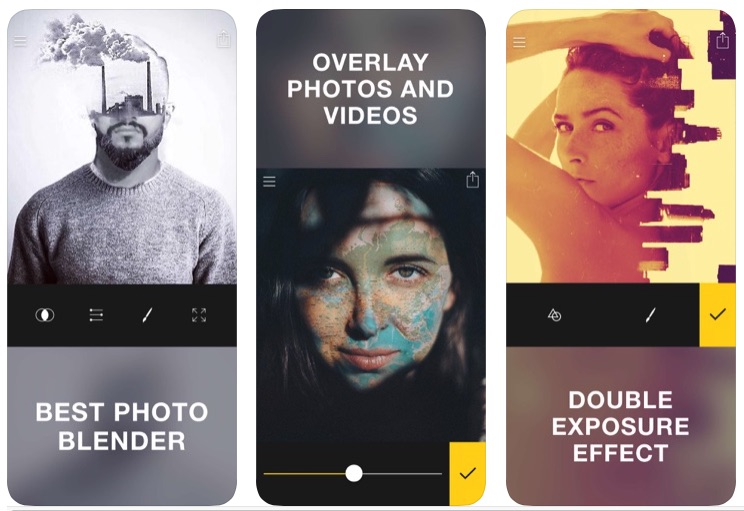 This app is a little more "out there" than others – allowing you to overlay photos on top of each other, Fused lets you get quite creative with your images. There's a lot of trial and error here, but it's a really fun way to experiment with photography and go beyond simply taking a picture with a camera and calling it a day. Be weird and try merging some photos together with Fused.