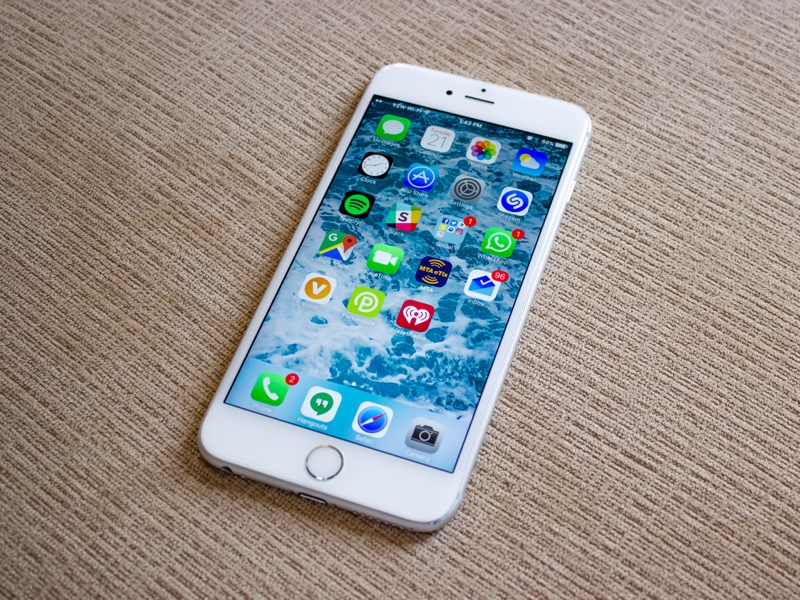 People are always on the lookout to get the best internet speeds and want to connect using the best internet services available in their area. If your internet service providers claim to get you a certain internet speed and fail to provide you what they promise, then you are liable to escalate the issue to the customer service representatives of the service provider and get this sorted out. Else, there is no need to use sub-standard internet service and switch your internet service. 
Back in the days, we used to have an internet connection with a speed that went upto 2Mb. This was one of the highest speeds that ISPs of the time used to offer. As time passed, we get to use 4G and 5G internet that works effectively and works extremely well when you stream your favorite audio/visual content. Not only this, you can test your internet using internet speed testing apps to determine whether the internet coverage in your area 
You can look around for different apps for iPhone and Android phones to download using Spectrum internet services and get an authentic report from many of the following apps
Speedtest by Ookla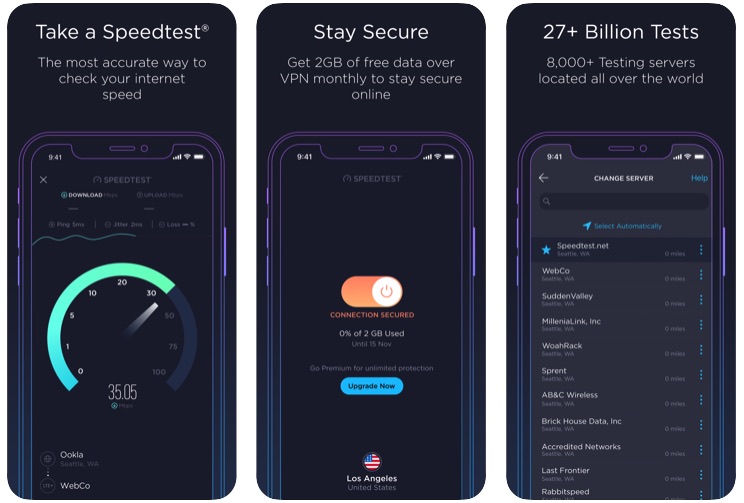 This is one of the most popular speed test apps if you want to check your internet speeds on your phone. It is very easy to use and is handier than other tools that you might come across.  You can evaluate your internet speed and get easy to read results. You can get results on your internet upload speeds, the download speeds that you are most likely to experience and the ping time delay of your internet connection. Apart from that, the app is quite helpful if you want to track your search results, which you can use to compare the current speed and determine if your connection has improved or not. Ookla helps you to verify and troubleshoot internet speeds. Hence, you get to know if you are getting the same speeds as claimed by the service provider. You can download it from the App Store for free here.
SpeedSmart Speed Test
If you don't get the internet speed that your internet service provider promised to provide you, this app will let you know about it and will become one handy solution for people who want to test their internet connection. It helps users to get the optimum results based on a lot of different variables. The app enables users to get information about different aspects of their internet connection. This can include information like download speed, upload speeds and your networking ping.
V-Speed Test
The app is quite popular for Android and iPhone users as well. It is quite powerful when it comes to measuring your internet connection speed using its modern and intuitive interface. The app has a built-in Wi-Fi signal finding tool and at the same time helps track down mobile signal as well. This is amazing for people who like to connect to the internet via mobile phones. The app can always test the download and upload speeds and find out delays in the ping time. The app gets you the basic information about your internet connection. 
Sensorly
If you want to see that for how long you were connected to the 4G network on your phone, this app is going to be quite helpful. Also, if you want to check out the internet speed with a network coverage map. This is a useful tool that works fine for both Android users and iPhone users and lets you know about the area where you can find internet coverage. This can be one amazing application for people who love to go on adventure trips and want to stay connected to the internet. The app is one amazing tool for people who want to find out the spots where they can find internet signals and internet connections.
FAST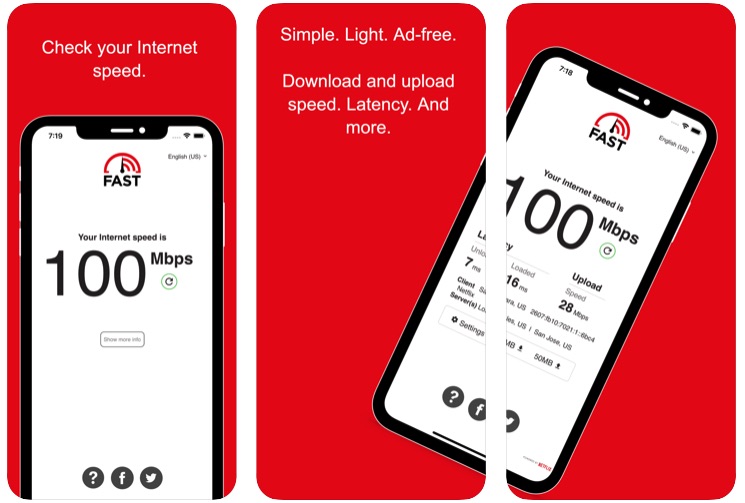 This is another internet speed measuring app for people who had a thing for watching shows and movies on the internet. It helps you get enough speed and enjoy your favorite movies and shows while you are online. It is provided by Netflix Inc. If you have an app like FAST on your smartphone, you can know download speeds and the upload speed that you are experiencing on your internet connection, current location, latency, your IP address and other information about your internet connection. It is available on App Store for free.
Conclusion
You can use any of these apps to make your life easy. Such apps are very helpful for you if you want to determine whether you should switch to a different internet service provider or ask your ISP for a high-tier package. Also, many of these apps are designed for people who love to watch their favorite movies and don't like that their video is buffering or there is any other kind of delays and interruptions.