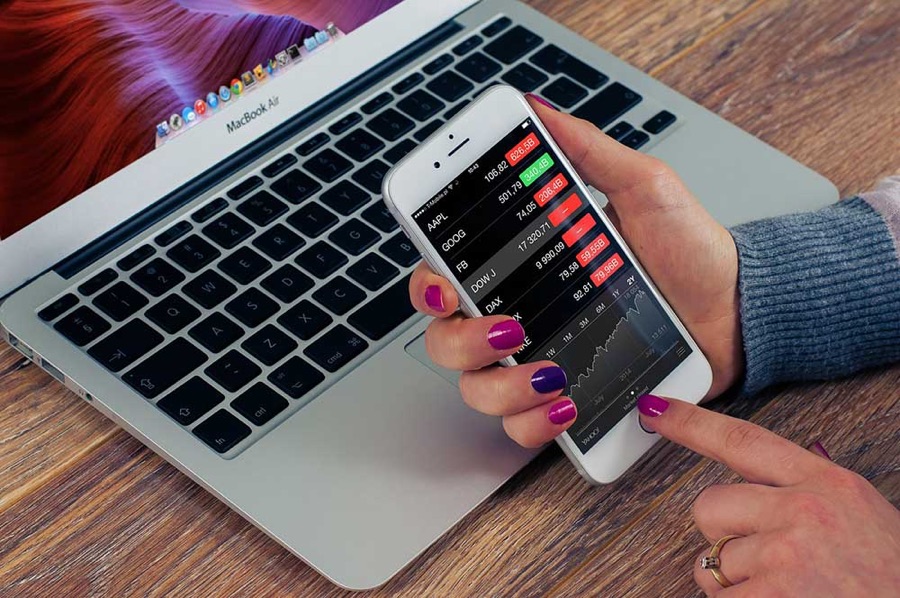 Being a business owner tends to be very rewarding however it can also be very stressful. By making the most of the iOS apps available, the typical working day for a solopreneur or small business owner can be completely transformed. The following apps should help you to streamline your day, become more efficient and more focussed…
Slack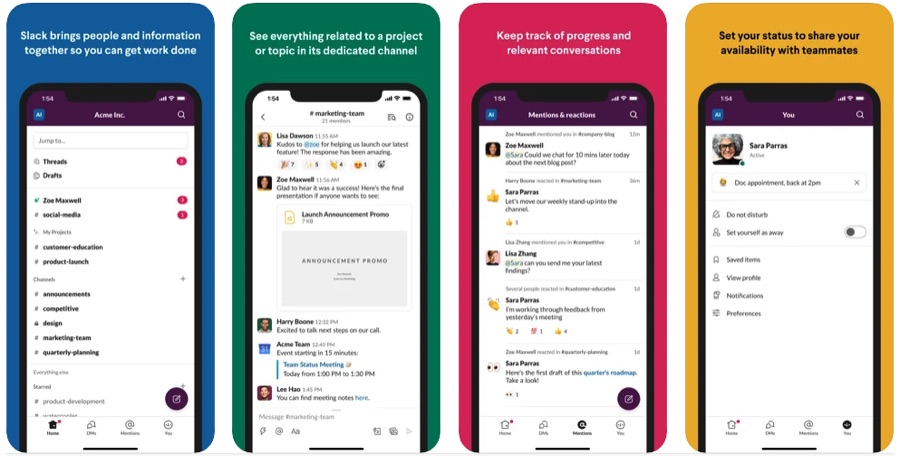 Slack provides a great way to communicate with your team or teams, in a Messenger-style inbox. All of the conversations can then be conducted in one place. You can organise everything easily and Slack integrates with many other tools.
It can help with organization as all conversations can be found in one place, it integrates with other popular services & software and all content is searchable. You can download Slack from the App Store here.
Boxer
If speed is of the essence, then Boxer may be an app that you will enjoy using. Unless you are a world record holder for speed-typing, then talking tends to be much quicker. With Boxer, you can send your employees or even clients voice messages instead of written messages.
You can also create Push Notifications and email clients with customizable swiping gestures.
Asana
Asana is a great productivity, organisational and project management tool. They have a great free or "Basic" version. You can create teams inside the app, but many people use the 'teams' as different branches or operational-divisions of their own business. For example, one team could be marketing, another could be accounting and another could be CRM.
Within each 'team' you can create a number of projects. Asana provides many templates, including a 'blank project'. You can view them in different ways – timeline, board or calendar. You can switch between the view formats instantly too. you can assign tasks to different team members if you are working as part of a time, you can also add a due date and a description.
A handy view within the app comes under the "My Tasks" option. Many users find it very helpful to view all of their tasks within the calendar view, to quickly check what they have to do and when for. The tasks are automatically colour coded according to which team they are within.
To get started with Asana, vlogger Louise Henry has created a very helpful 'Asana Roadmap' which you can download here.
Moneypenny Virtual Receptionist
With the Moneypenny virtual receptionist app, you can enjoy all the benefits of an in-house receptionist at a fraction of the cost. This is ideal for solopreneurs who are working from home during the COVID-19 pandemic, as you can focus on the task at hand and limit any unnecessary phone calls that would otherwise interrupt your flow.
There is a dedicated receptionist service, a 24/7 service which is great for people who want to spend time with their family or just relaxing in the evenings. With the Moneypenny app, if you state that you do not want to be disturbed, the receptionist will take a message (unless it's an emergency) and email or text you a transcript. This can make a huge, positive impact when it comes to work/life balance and wellbeing.
Adobe Fill & Sign
For sending documents, invoices and for signing contracts etc. Adobe Fill & Sign can save you time!
No printing or scanning required, Fill & Sign makes it easy to fill in pdfs. You add a 'profile' with your name, address and your signature. You can then fill in forms much quicker. It can help to use an iPad and a stylus pen when creating the signature.
Canva
Canva is great for graphic design. You can create professional images for social media, presentations or flyers. You can learn Canva by watching a few Youtube tutorials. This is the main benefit to Canva, compared to professional software such as Adobe Illustrator or Inkscape. Illustrator is relatively expensive to use and whilst Inkscape is free, it can take weeks of learning to get to grips with the amazing versatility and power of those 2 pieces of software. With Canva you can create graphics that are of a similar standard, with just an hour or two of learning and following along.
To get you started here is a 10 minute Youtube tutorial
Anchor
Seth Godin once said that "Podcasting is the new blogging". There are billions of blogs and millions of blog posts competing for the same search terms on Google. Podcasting is less competitive still, as there are not the same volume of podcasts produced each day. To take advantage of this, if time allows, every business should have their own podcast. If you upload your show to all of the podcast library websites, you can get some powerful backlinks to your business's website that will have a beneficial impact on your Google rankings.
The great thing about Anchor is that it makes it very easy to upload your podcast to all the different platforms such as Spotify. You can collaborate on a podcast with different Anchor users and add music for your introduction. 
Google Drive
Google Drive allows you to work from any device by storing your work in the cloud. Google Sheets allows you to work with spreadsheets and Google Docs, with documents that are similar to Microsoft Word.
You can invite other users to collaborate and edit any sheets or documents too. Making it a great way to work as a team whilst working remotely.
There are obviously many more apps available for Apple devices that can make your working day more efficient and potentially, a little easier!