Being locked out of your phone due to the iCloud activation lock and unable to access the features of your phone can be quite frustrating. This is especially true when you have vital documents you want to access on your device.
Thankfully, there is a solution to this, and in this piece, we discuss the best tool to help take the iCloud activation lock off your device without password. So keep reading.
What is iCloud Activation Lock?
The iCloud activation lock is one of the security features provided by Apple to its device users. This feature is a part of the Find My function, which helps Apple users remotely lock the device and bar external users from gaining access in the case of theft and loss.
However, some situations can make iCloud activation lock a problem even for legal owners; this can occur when you forget the iCloud password or purchase a second-hand phone and cannot access the seller for the password. In these cases, you need to bypass the activation lock.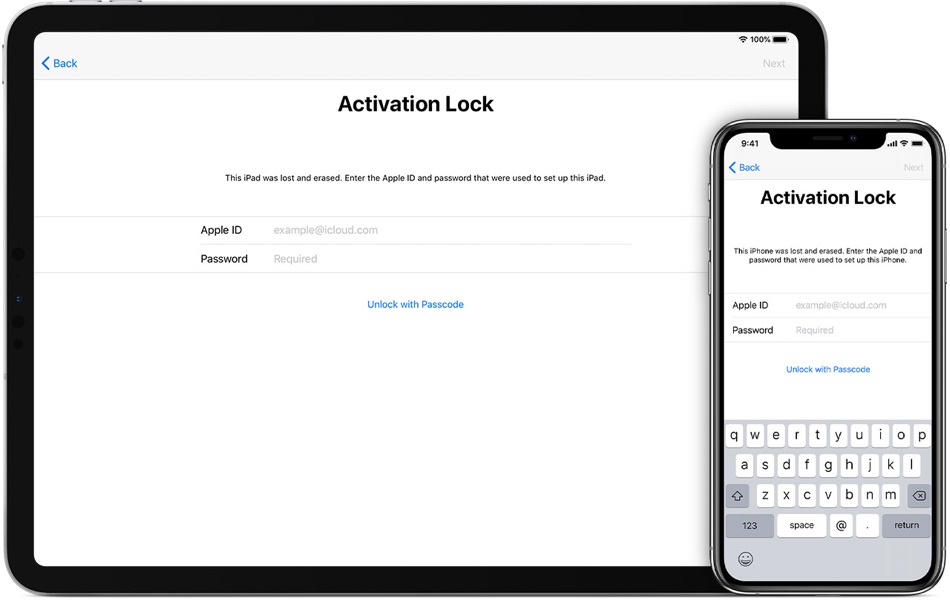 Is It Possible to Bypass the iCloud Activation Lock Without a Password?
The answer is definitely yes. If you happen to be locked out of your device due to the iCloud activation lock, there is no need to fret as there are ways by which you can bypass this lock without a password. The first step to this dilemma is usually to contact the previous owner for the password, but this isn't always attainable.
Hence, the most effective way to bypass the iCloud activation lock is through third-party unlocking software. There are several iCloud activation lock removal tools available at a stipulated cost. One of the best available at the moment is WooTechy iSalvor. Read on to find out more about this amazing tool. 
How to Bypass iCloud Activation Lock Using WooTechy iSalvor
As mentioned, many third-party unlocking tools can be used to bypass the activation lock on your iOS device, but most of these tools are inadequate and might cause more harm to your device.
It is essential to be cautious when opting for unlocking software. One of the best on the market is WooTechy iSalvor, a program designed to resolve activation lock issues without hassle. It can help bypass iCloud activation lock across several Apple devices, including iPhones, iPads, and iPods.
It can be employed without any password and technical knowledge. In addition, it can also turn off the Find My iPhone option easily and guarantee data safety.
Follow the simple steps highlighted below to bypass the activation lock
Step 1: Download and install WooTechy iSalvor on your personal computer. Launch the software and click on "Bypass iCloud Activation Lock Screen".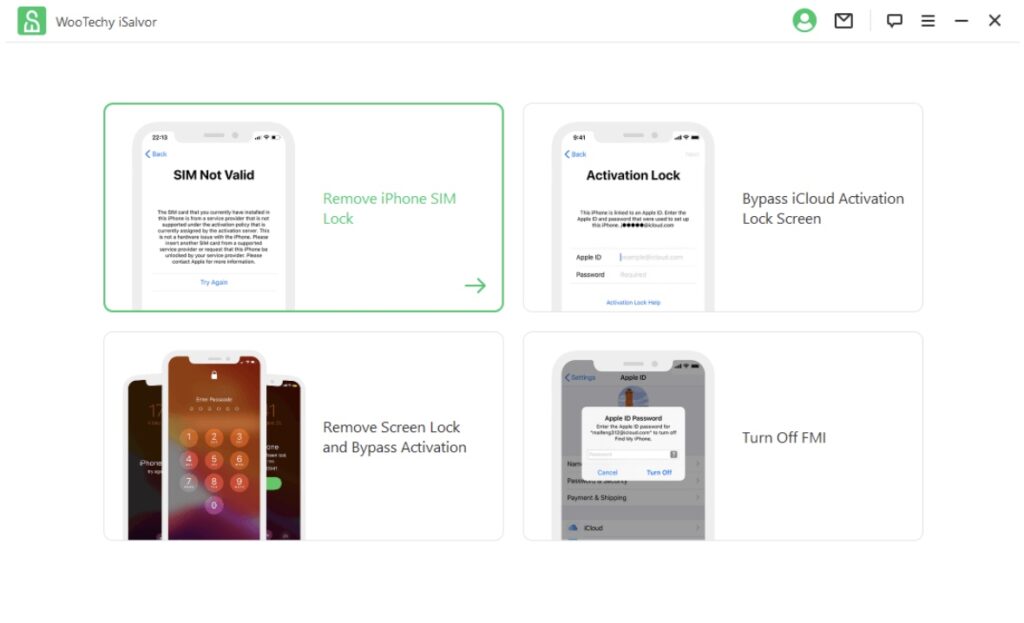 Step 2: With an original USB cable, connect your iPhone to your computer. If your device is not recognized, tap "Your iDevice can't be recognized" and follow the guide to resolve this.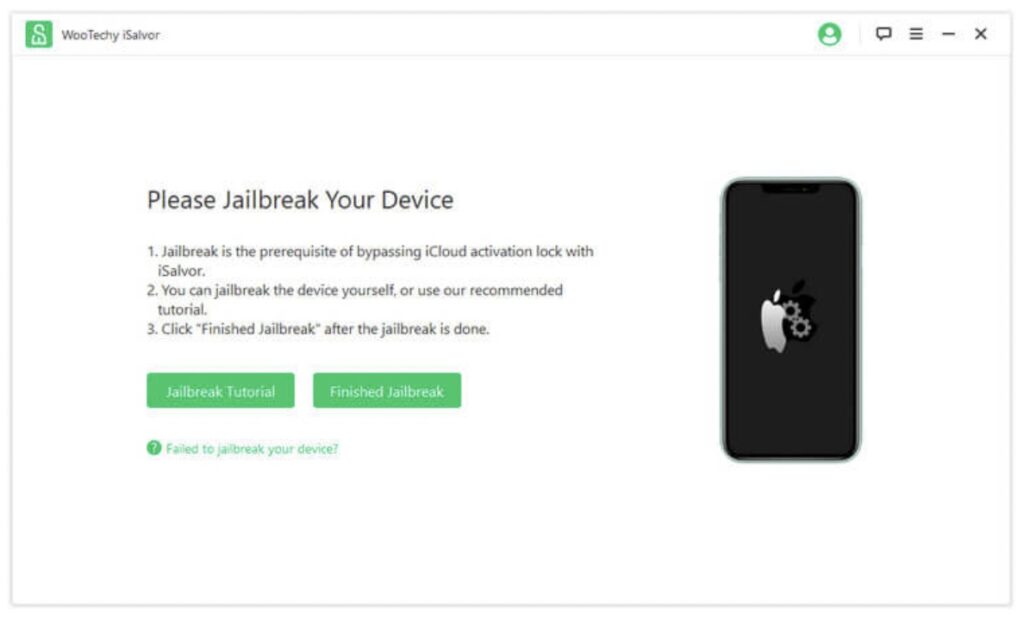 Step 3: Your device has to be jailbroken before the bypass. Follow the guide to jailbreak for either windows or the Mac OS.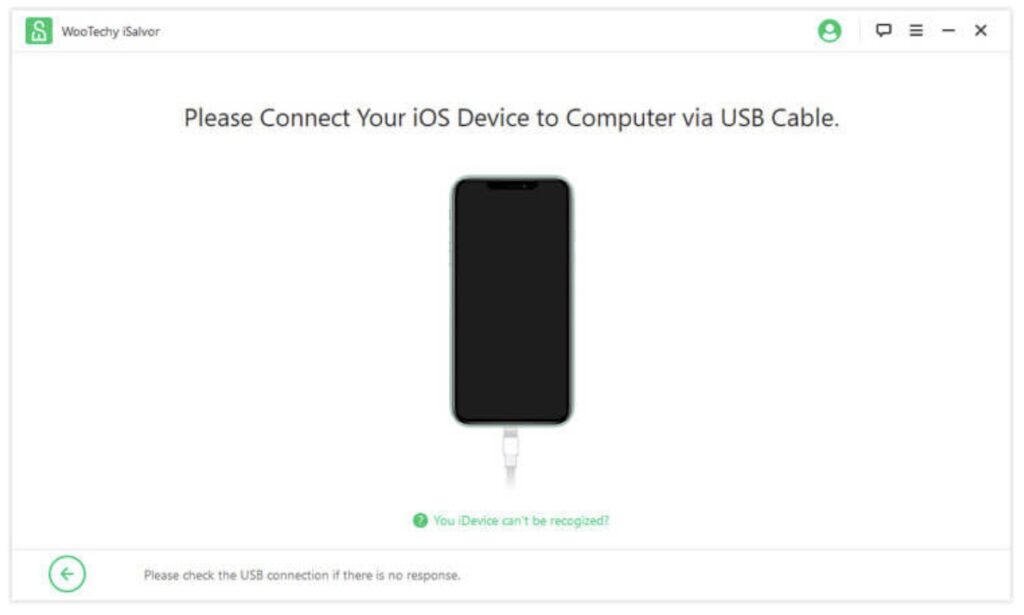 For macOS: WooTechy iSalvor will provide the correct jailbreak package to download. Once the download is completed, click the "Start Jailbreak" button. Follow the onscreen instruction to put your device into DFU mode and hold on until the jailbreak process is completed.
For the windows: There is no jailbreak package, but you can follow the tutorial provided by the program to jailbreak the device.
In the next interface, the device information will be on display. Confirm the device model, iOS version, IMEI, and other details, then select "Start Bypass" button to proceed.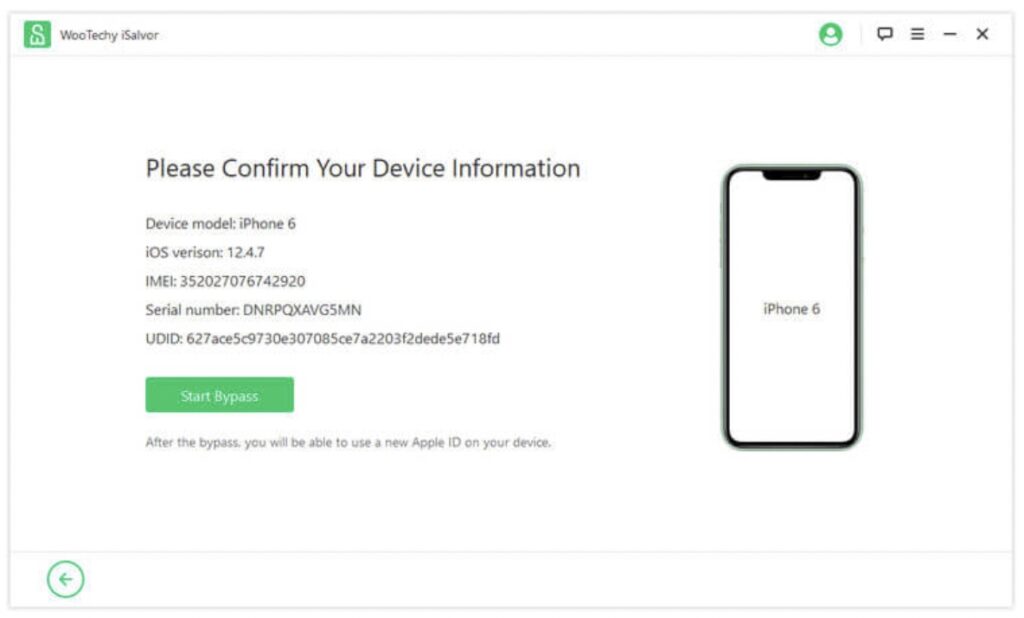 This takes a few minutes, after which you will receive a message of success. Click the "Done" button to complete the whole process. Now you can access your iPhone with a new Apple ID!
Note: If you upgrade or flash your device after the bypass, the activation lock screen will reappear. Not to worry, as you can use the same tool on the same device multiple times to bypass the activation lock before the license expires.
Conclusion
In conclusion, WooTechy iSalvor is a renowned third-party unlocking tool with a high success rate when it comes to bypassing the iCloud activation lock on your device. It comes at a price of $39.95 per month and a 30-day money-back guarantee is always available if you are not satisfied with the result.
This software is safe to use, leaving you at no risk of malware infiltration and privacy invasion.
Disclosure: iOSHacker may receive a commission if you purchase products through our affiliate links. For more visit our privacy policy page.