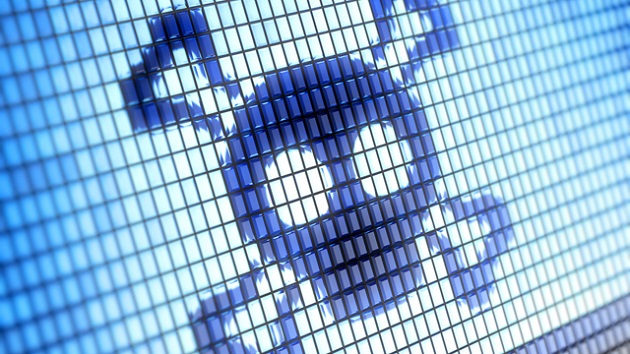 When it comes to a Mac or PC's security, it is always better to be safe than sorry. While there are a number of steps that you can take to keep your computer secure, a good Antivirus software provides the first line of defense when it comes to security. We recently reported about how hackers have created hidden hacking tools such as these normal looking lightning cables to hack into Macs.
So what is a computer virus?
A computer virus is a program or section of code that is loaded onto a computer device without the user's permission. While some viruses are moderately disturbing, others most are extremely destructive and are basically designed to not only infect but also gain control over the infected system and other vulnerable systems that it can gain access to. Such viruses have the ability to spread across computers through connections and available networks by making copies of itself (similar to the way a biological virus passes from one host to another).
Where Do Computer Viruses Come From?
Knowing exactly where viruses come from will help you to be much more aware so that your computer system does not get infected in the future. 
Usually, computer viruses are hidden in commonly used programs which hackers know that you will eventually download or share/receive from a friend. These programs include game applications, PDF viewer applications, utility applications, theming applications such as wallpaper applications, etc. Also, they can come in the form of file attachments carefully embedded inside buggy-trapped emails circulated by cyber-criminals who go under the disguise of names of trusted top rated brands like Bank names, Fashion Brands, Big Companies, Celebrity Names, Service Provider Customer Care Agents, Government Officials, and other trusted professionals.
Viruses can also come from regular files that you download from the Internet; hackers carefully make clones of popularly downloaded and trending applications on the internet. They usually target paid apps and make clones of them and then advertise them on the internet for free unpaid downloads.
The clones are just about as exact in look, features, and functionality as the original applications. The main difference however is that unknown to unsuspecting individuals who use them, these applications have been tapped with malware and viruses in the background that can infect and corrupt their computer systems. As soon as you interact with the file/application (try to run the program, click on an attachment, edit, or open the file, etc), the virus is initiated and runs automatically. Some very stubborn malware/virus go-ahead to copy themselves to other files and make changes on your computer ─ hence, it is more advisable to always download your applications from trusted and certified app-markets or licensed vendors.
Viruses can also be spread through Rouge Security Softwares. A Rogue Security Software program is one that tries to make you think that your computer has been infected by a virus. It typically prompts you to download or buy a product that can get rid of the virus. These products usually hid under the disguise of names like Antivirus, Shield, Security, Protection, Fixer, etc; this makes them sound legitimate and unsuspecting individuals would often voluntarily download them. They often run right after you download them, or the next time that your computer starts, during the booting process. Rogue security software can hinder applications, such as Internet Explorer, from opening.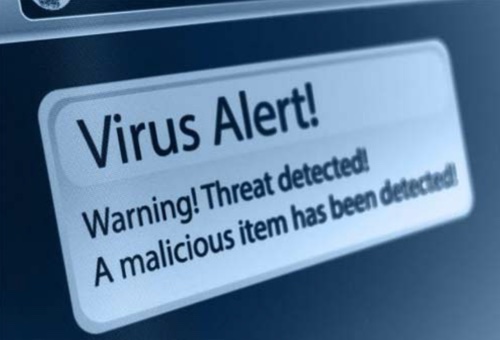 They might also display legitimate and important Windows files as infections. Typical error messages or pop-up messages might contain such phrases as:
Warning!
Your computer is infected
This computer is infected by spyware and adware. Note: If you receive messages in a popup dialog box that resembles the one illustrated above, press ALT + F4 I(Option + F4 on Mac) on your keyboard to close the dialog box. Do not click anything inside the dialog box! (They're usually buggy trapped) If the warning, keeps appearing even after you have tried to close the dialog box using the "ALT + F4" command; it may continue to issue incessant warnings like the one below:
Are you sure you want to navigate from this page?
Your computer is infected! They can cause data lost and file corruption and need to be treated as soon as possible. Press CANCEL to prevent it. Return to System Security and download it to secure your PC.
Press OK to Continue or CANCEL to stay on the current page.
 It's a good signal that the message is malicious. Hence, if you notice this kind of notifications, then don't download or buy the recommended software ─ it is a Rogue Security Software. 
How to Recognize a Virus Infection on Your Computer
There are several red flags which can tell you if your computer system has been infected with harmful malware and viruses. One of them is that you may notice that your Internet connection might be slow or even non-existent. Also, it's common for your antivirus and/or firewall protection to disappear or be disabled by the virus. In more extreme cases, computers infected by viruses are even capable malfunctioning or completely operating themselves, executing actions without the user's permission or knowledge, and so on. Ultimately, the best approach to identifying whether you have been infected by a virus(s) is to use a virus scanner. Avast Antivirus provides an excellent virus scanner/remover tool that is compatible with multiple operating systems including Mac, Linux, and Windows respectively. This software can be very useful in tackling unwanted malware and viruses on your computer system and permanently riding your system of such.
How to prevent your system from viruses
It is very imperative that you protect your system from virus attacks and infections. Below is a list of very helpful measures you can apply in order to keep your computer system safe from virus attacks.
Avoid programs from unknown sources.
Don't open attachments from unsolicited email or on Facebook.
Only download apps from Google's official Android Market.
Secure your phone with Avast Free Mobile Security.
Regularly scan your devices with a virus scanner, and remove all detected viruses using virus removal software.
How to Remove Viruses From Your PC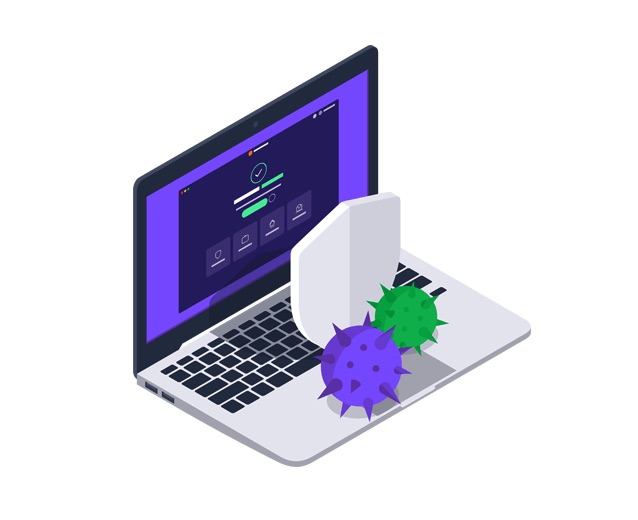 If your Mac or Windows PC has been infected with virus, do not be alarmed, especially if you have already tried other methods of getting rid of the virus that did not work. Just follow this very simple guide and you can thank me later.
First, remove all temporary files and run a virus scan using Avast Internet Security software. If any viruses are detected, Avast will scan, delete, and quarantine your device against subsequent attacks. Avast Free Antivirus features the most comprehensive tools including a virus scanner and cleaner, which removes any viruses from your device effortlessly and very quickly. Avast is more than just a free virus removal tool – it also gives your system real-time protection against all kinds of virus attacks in the future.
Why Avast?
You can download the free version of Avast Antivirus for Mac here.
Consistently rated "excellent" by industry experts.
Trusted and used by 400 million people around the world.
It's the "Antivirus with the lowest impact on PC performance" (AV comparatives).
Best features – home network protection, unbreakable password security, browser cleaning and much more.
It is free.
Disclosure: iOSHacker may receive a commission if you purchase products through our affiliate links. For more visit our privacy policy page.