One of the many things user do often on their iPads is writing. No matter if you are student, writer or someone who like to document their daily lives, an iPad can be a great writing companion. There are a lot of websites and apps that write innovative and great essays for you, and in return you pay them. But why pay for essay that you're not even sure how it will turn out. Instead you can write your own with the help of iPad apps mentioned in this article.
There are many apps available in the App Store, which range from simple text editors to full-featured text editors. You can choose from them whichever suits you the best then. Depending on your writing capabilities and needs.
To help you download the best writing apps on your iPad as well as iPhone, we have listed our favorite writing apps. Read on to find out about the best writing apps for your iPad.
Ulysses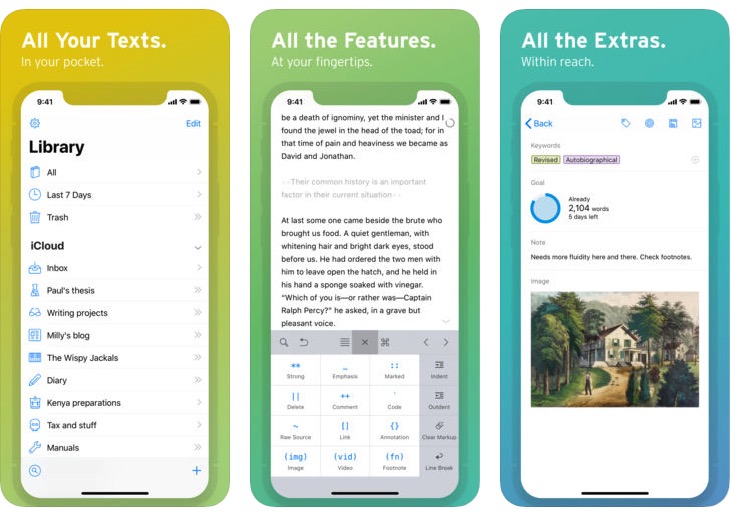 Ulysses offers different tools for the writers of any kinds. It has recently moved to the subscription model. It has a lot of features from writing and editing to exporting. It doesn't offer all the options or features in iPad and iPhone but it goes perfectly with the mac, and you can use all its features and benefit from them.
It is a free app which is compatible with all the iOS devices.
Pages

Pages are the own app of iOS which allows you to choose from 60 different ready templates according to your working wish. You can even find templates here from short essays to business cards and flyers. They cover up almost everything.
You can work on this with other users whether they are working on iOS, macOS or even windows. You can all collaborate and work on a page at a time and even see who is making which changes when and see their work even live while they're doing it.
It allows different users to work on one project at a time and also it is free to download anytime.
iA Writer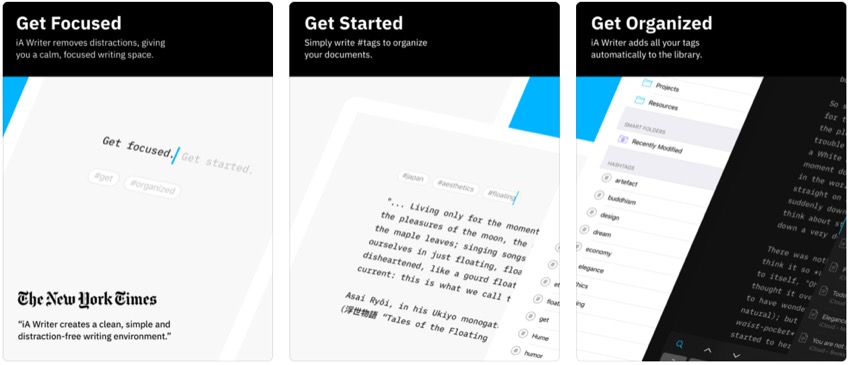 iA writer mostly helps us write text in a simple form, but that doesn't mean that it doesn't support all the modern features. The syntax control in it breaks down the sentences to show you the structure of your sentence like your nouns, verbs, adjectives, etc. It helps you focus on one line at a time and doesn't let you get distracted. There are a lot of more options in the mean. You can start a numbering list or add spreadsheet or jpg files and view them in iA in different templates. You can combine different projects on one page and start working on it as if it was one project.
It lets you publish your work in the form of blogs, just like in WordPress and medium. Also, you can export your work in some other file and start working on it there or just use it to present the finalized work. You can download iA Writer for free here.
Bear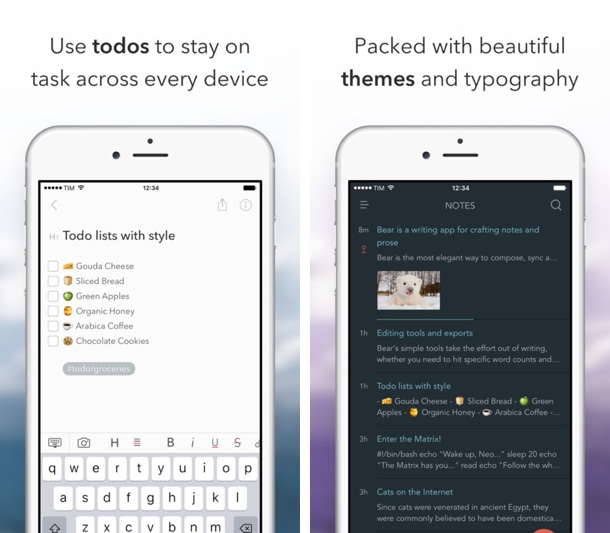 Bear might seem simple to some people, but it offers a great variety of options in which you can handle your text. Some people might use it for to-do check-lists or some simple notes, but its simplicity makes it ideal to be used in other writing conditions too. You can add images to it, code blocks and other different files to make your text more enhancing.
As you've got a few options, you work have to worry about if it is right or not. Just simply choose a theme, font and some other basics, and you will then be ready to go. You can download Bear app for free here.
Disclosure: iOSHacker may receive a commission if you purchase products through our affiliate links. For more visit our privacy policy page.