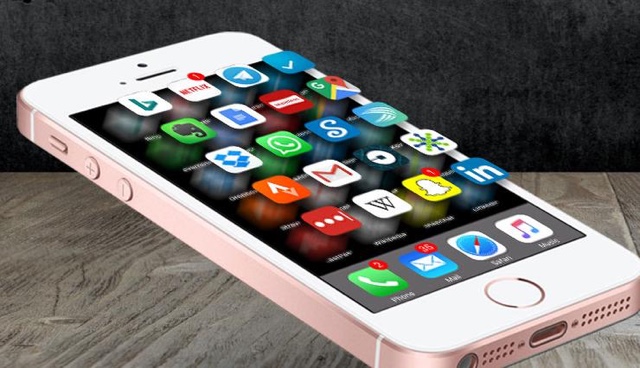 Regardless of its type and nature, a mobile app can raise the company's sales since it serves as a means of attracting and retaining leads. Therefore, it is impossible today to successfully run a business without being present on the online and on the App Store. Fifteen years ago, companies providing software development assistance to business owners rarely received orders because entrepreneurs saw no need in them.
Nowadays, it is simply impossible to imagine a business with no online platform representing the company and its services/ products. Thus, the companies that took care of this tool in advance received the lion's share of clients. Customers find it much easier to make orders, look at a company's portfolio and communicate with company's using iPhone apps.
Why do you need to hire an enterprise software development? Let us answer these questions for you. After the Internet revolution, the era of mobile technology has come. Now is the time to use new and efficient tools that can easily run on any device. So what can a mobile app do for your company?
Top 5 Reasons You Need A Business App
1. Increase Sales
Making a profit is the main goal of any business. All marketing tools should help achieve this objective. The built-in functions of the web solution, for example, a loyalty card or sending special notifications, allow you to persuade users to purchase products or order services from you. You can also use an app as a channel for direct interaction with your clients to instantly inform them about various promotions and discounts.
2. Get Customer Loyalty
Loyalty programs stimulate repeat sales. Thus, the accrual of bonuses motivates a customer to make several purchases before he can get a discount. That is, the buyer will return to you, again and again, accumulating points and the business will receive profits and loyal customers.
3. Finding New Customers
To extend your customer base, you can always reward your client a bonus for installing the application. Such an offer attracts everyone who is remotely interested in your business and products. Thus, the app helps to launch efficient campaigns and compete with your competitors.
4. Catch Your Target Audience
Today, everyone who is somehow connected with marketing speaks about the target audience. The trick is that the mobile app accumulates only the target audience around itself. So you will speak to and sell your services exclusively to people interested in what you are doing and your products.
5. Overcome Competitors
To promote a business, the popular majority of companies use leaflets, radio advertising, SMS marketing, websites, and social networks. In the App Store and Google Play, there are dozens of applications that are intended for customers within a particular city or region. This means that using a mobile application gives you a sustainable competitive advantage. 
So if you are searching for a way to position your business or just planning a product launch, building an app is a question you ought to consider. Introducing your business to a wider audience through an app and allowing users to interact with you through it will improve user experience for your company and help you boost your earnings.