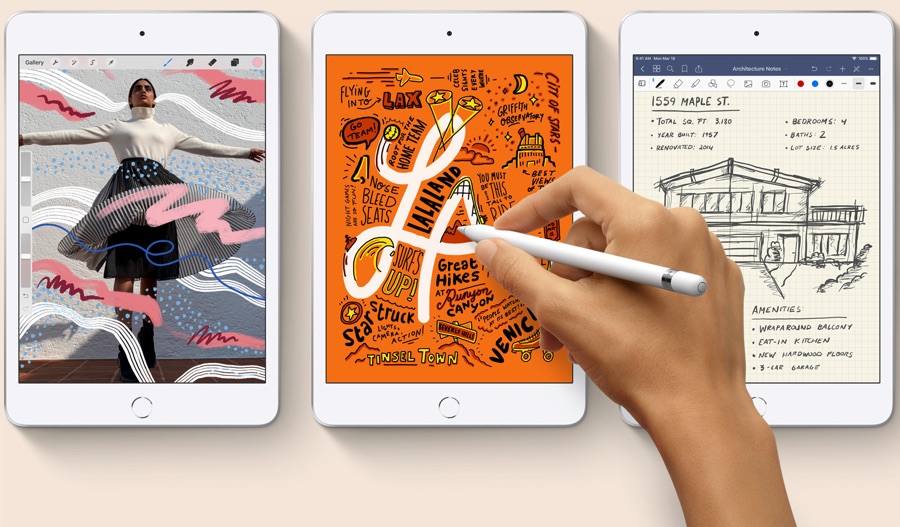 Nowadays, the number of parents, students, and teachers who use iPads is increasing every day. There are so many things you can learn with an iPad. If you visit Apple's App Store, you will find more than 200,000 educational applications, which can significantly aid student's learning. Let's admit that modern education and internet technologies go hand in hand. Many students use online writing services to find paper writers for their college assignments. Technologies help us save a lot of time and effort. 
The iPad can be used as an entertaining tool which distracts students from educational activities, but it can be used as an effective way to complement your education. If you are struggling to grasp a certain concept, these educational apps should be used as an additional tool to continue learning outside of the classroom. You can learn so many new skills, for example how to create a stunning presentation, to improve time management, learn foreign languages, programming languages and more.
However, if you want to learn how to create apa research paper outline, you should look for reliable writing services. Most of these apps are free of charge, but some of them also include in-app purchases that will allow you to unlock more advanced features or lessons.
Below, you will find the most efficient education apps for iPad:
Nearpod

Once you install Nearpod on your iPad, you will get a great all-in-one solution for both teachers and students. The application is available for free. It is used to collaborate in a single pane to monitor the progress of students. You can see what type of work students are engaged in at the moment. Teachers can use the app to create new learning experiences relied on various technologies, such as 3D and virtual reality. Students can use Nearpod to create presentations. Teachers can synchronize their lessons and share them with students in the classroom. 
Tynker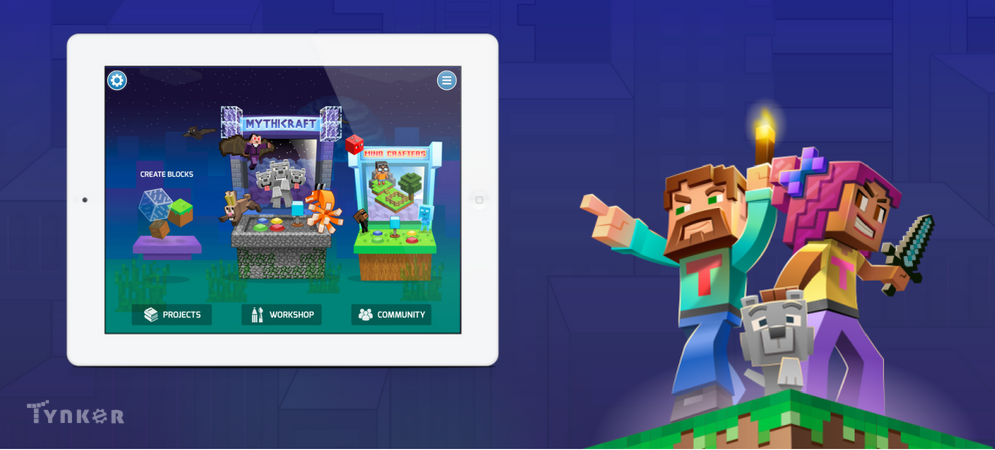 Students who want to learn to code can use Tynker app. It is a free iPad app that helps students learn how to code. It is a very important skill. The app teaches you coding in a game manner. Students can create fun titles and play them with classmates. Using Tynker, you can learn how to write interactive stories and app drones, which will fly around the classroom. It offers a Minecraft feature, which allows students to boot up the game. Tynker is one of the more popular education iPad apps worldwide. 
Kahoot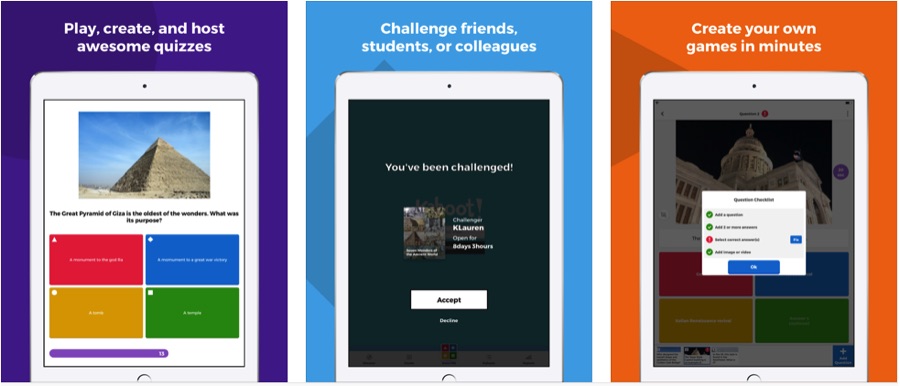 Kahoot recognizes that students love to play video games. When a teacher tries to give a new topic or skill to learn, students do not enjoy it so much. In some cases, games can be a panacea for our modern education system. Kahoot is designed to transform homework in the form of fun and exciting games. Students will deal with a lot of challenges to master new material in an easier way. Moreover, Kahoot app can be played as a single-player or multiplayer to encourage students to work together. The app is a free download.
Photomath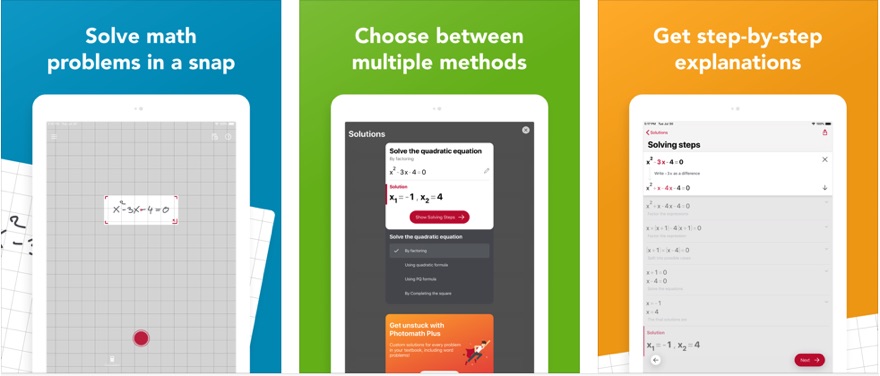 Photomath is an iPad app designed to help students learn simple and complex math problems. The app is free and works with the iPad's camera. The app can give an answer to the needed math equation. Photomath gives students detailed instructions on how to solve a particular problem. It works with a lot of math subjects, such as arithmetic, algebra, and quadratic equations. 
ClassDojo
ClassDojo is an excellent iPad app which improves collaboration among teachers, students, and their parents. Using ClassDojo, you can create assignments and share them with students. You will get access to a text-messaging function to discuss the process and arising difficulties. Students download ClassDojo to create various digital portfolios. The app can send encouragement to boost students' confidence. Try this free app
StudyBlue
Using StudyBlue, students can take their notes and other topics with them wherever they go. The StudyBlue app is available as a free download. It is designed as a flash-card app, which is an efficient learning tool for students who try to make their best through a lot of college topics. You can use the app to review topics and take quizzes to check your level of knowledge. You can create your own flashcards and share them with friends. 
Duolingo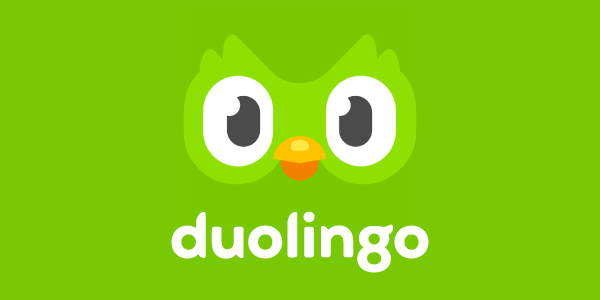 Duolingo is one of the best free language applications available for iPad users. The main goal is to help students master foreign languages in a fun and easy-going way. The Duolingo app can teach students more than thirty foreign languages. The app will remind you to continue your study course each day for at least a couple of minutes. You can try any language of choice. You will learn the basics, along with everyday vocabulary to be able to communicate with native speakers. Using Duolingo, students will master speaking, writing, and reading skills.
Disclosure: iOSHacker may receive a commission if you purchase products through our affiliate links. For more visit our privacy policy page.