No matter how deeply you and your wife are in love with each other, your marriage can be on rocks anytime. While other reasons for this are acceptable, cheating should be one to knock you down. No one, not even your wife, should misuse your trust and betray you. 
If your wife seems too busy with her phone off lately or her behaviour towards you has changed a bit then it's time that you should up your sleeves and track on your wife's phone. Yes, we are saying to do so as these are the signs that are cheating on her mind. 
Before she accomplishes her task, you can catch her red-handed. In case you're wondering how it's going to happen, here is how it will happen. 
Spyine – Let No Secret Trouble You Anymore 
Tracking your wife's phone is easier than picking up a birthday gift for her here if you're using Spyine. Being a world's renowned phone tracking app, it is going to help you at every front and reveal every secret of your wife. 
Millions of people across 190 nations have shown trust in Spyine and considered it to track my wife's phone without her knowing. 
The way it has made phone tracking effortless and risk-free has grabbed the attention of many leading media houses like TheVerge, TechTrends, The New York Times, and Forbes. 
As it is a next-gen phone tracking app, you will have nearly zero hassles and worries while using it. The proof of that is all those genuine reviews and features that you can find on Spyine's website.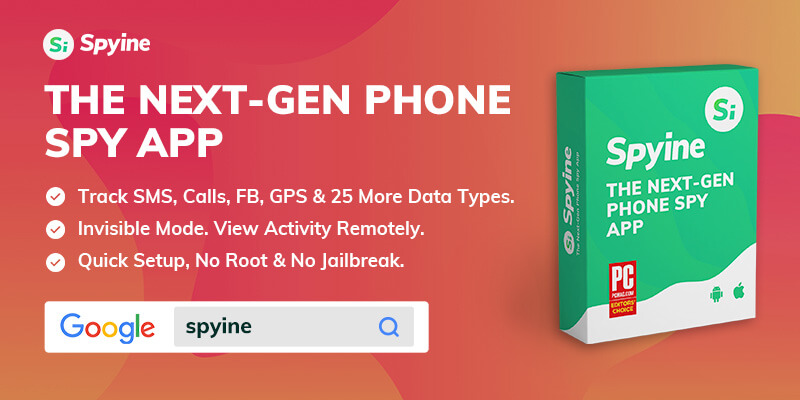 What makes Spyine so desirable? 
When over a million people have trusted it, it has to be special. Right? Yes, absolutely right. Everything about Spyine is cut-above and highly advanced. Here are some of the key specialties that make it so desirable. 
It works without jailbreak/rooting 
One of the key reasons behind such a huge popularity of Spyine at the globe level is its jailbreak/rooting-free operations. Though jailbreak/rooting will help you track your wife's phone, the risks that follow you are too daunting. 
You can end-up damaging her device once and for all, break the security seal, and make it prone to its various types of cyber-attacks. But, nothing of this sort is going to happen while you are using Spyine because its operations are100% free from jailbreak/rooting. 
No compromise on data safety 
Some of the faulty phone tracking apps often force you to compromise on your data safety while helping you out. This happens when you give your consent to save data on the server. As Spyine doesn't follow this practice, no compromise on data safety can be made. 
Easy like a walk in the park 
Using Spyine is a kid's play. You don't need any special skills to operate this phone tracking app. Whatever you have got is more than enough. You don't have to go the extra mile to use it. 
As it's a stand-alone solution, you don't have to use any added hardware and software to bring it into action. 
One-stop solution for all your worries 
There are many ways using your wife and misuse her phone and cheat on you. So, if you want to catch her red-handed then you need to keep tabs on every activity. But, how is that even possible? 
Well, Spyine will make it possible in no time as it comes with an ability to keep tabs on 35+ phone activities at a time. 
With whom she is talking over the phone, what texts have been shared, what all social media accounts she uses, what's her live location, and many other such details can be found with the help of Spyine.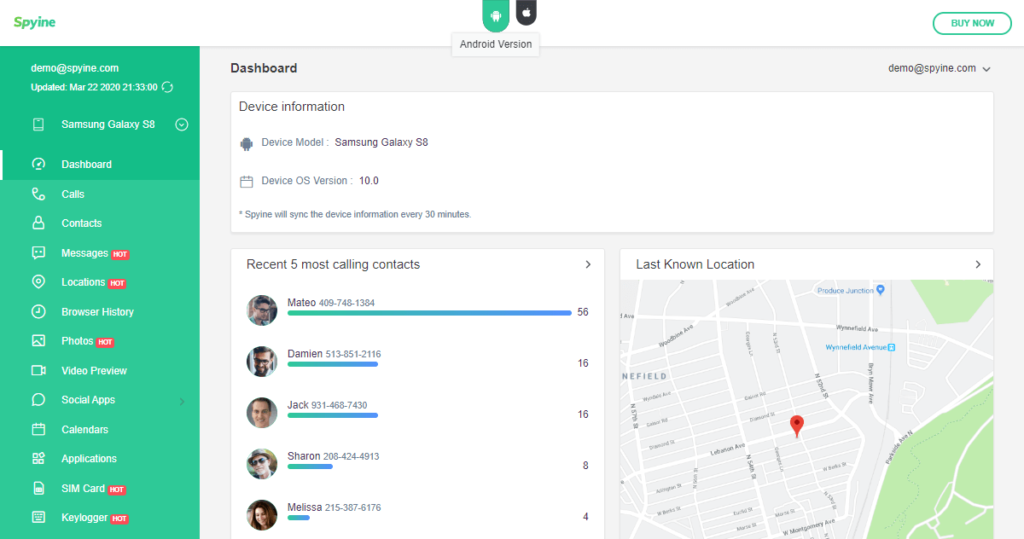 Will your wife find out your motives? 
No matter what device your wife is using, Spyine will track her phone with full secrecy and discreetly. Its operations are 100% stealth. There are two ways to accomplish this motive. 
The first one is its well-integrated stealth mode that can be found on its Android solution. With the help of stealth mode, you can run the app on your wife's phone without making the app's icon visible. 
It will be at work on your wife's phone but no one will be able to notice its presence. Again, as the app size is less than 2MB and it works without sending any notifications on the targeted device, its presence and operations will never come into the limelight. 
The same sort of secrecy is maintained in Spyine's iOS solution. As its interface is 100% web-based and doesn't demand any download/installation on your wife's phone. You don't have to take the risk of accessing her phone. Its operations are 100% remotely. 
How much do you need to spend?
After reading all this, you must be thinking that you have to cut-down your weekend parties with your friends or drop the idea of buying a DSLR just to track your wife's phone. Well, this is not going to happen with Spyine.  
Though what it offers and how extensively it helps you to track your wife's phone is very advanced and high-end, its cost is very affordable. You can avail of all its facilities and services at a mere cost of $10 per month. 
What else on earth can be pocket-friendly than this? 
How reliable is the data? 
The data that it fetches using Spyine is 100% reliable and real-time. Every data comes with timestamps. You can easily cross-check it on your own as well. There is hardly any loophole that you will find out. So, you can confront your wife without any apprehensions. 
Catch your wife red-handed with Spyine 
As long as you have Spyine by your side, no one can ever fool you.
If you are sensing something fishy about your wife then you must use it now and find out the truth. Whether she is finding her new love interest or going through a rough phase, all the secrets will be revealed to you. 
You can easily track your wife's phone and find out the truth without letting her know about it. So, don't remain dubious. Use Spyine and clear the air around you. 
Disclosure: iOSHacker may receive a commission if you purchase products through our affiliate links. For more visit our privacy policy page.