If you find that your iPhone or iPad is stuck on the Apple logo, has a white screen of death, is stuck in recovery mode, is unable to install updates, has a frozen screen, is lagging, trapped in a reboot cycle, or keeps restarting, you can solve it by using a professional iOS system recovery tool like WooTechy iPhixer.
In this article, we will tell you everything you need to know about WooTechy iPhixer to fix iPadOS/iOS/tvOS issues, so keep reading.
Part 1. A Full Review of WooTechy iPhixer
1. What Is WooTechy iPhixer?
WooTechy iPhixer is a powerful all-in-one solution for fixing iPadOS/iOS/tvOS issues without data loss. It is a must-have tool for repairing iOS devices.
It is one of the most effective solutions for resolving practically any issue with your iOS device. It can help you solve various small and major issues with your iPhone and iPad.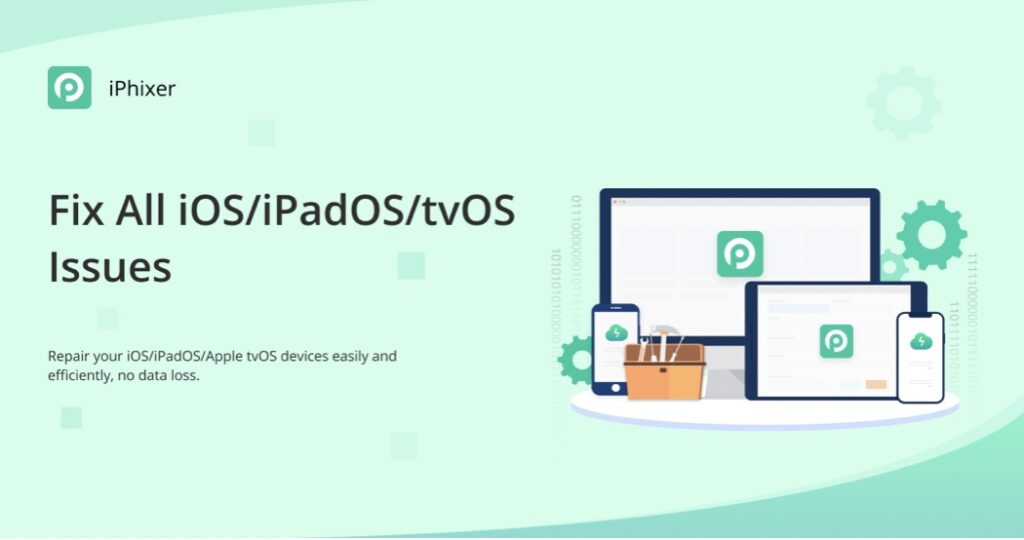 This tool is incredibly user-friendly. You don't need any prior technical expertise to utilize it to repair your iPhone/iPad/iPod touch.
WooTechy iPhixer is known for its excellent efficiency, operating simplicity, complete compatibility, and safety. This app provides free lifetime updates and a 30-day money-back guarantee. It supports both Windows and Mac operating systems.
2. Is WooTechy iPhixer Safe?
Yes, downloading it on Windows and Mac is completely secure. McAfee and Norton, two well-known security software companies, have approved it. It is 100% free from malicious software and viruses.
WooTechy iPhixer doesn't store your data, so there is no risk of a data leak. Furthermore, it is compatible with all tvOS/iOS/iPadOS devices and versions; thus, it will not harm your devices or PCs.
3. Is WooTechy iPhixer Free?
You can use the trial version free of cost to see if your device is supported. You can also receive free 1-click enter/exit recovery mode and excellent customer service. However, if you want to enjoy the advanced features of WooTechy iPhixer, you will have to purchase it.
With the full version, you can solve all tvOS/iOS/iPadOS issues, reset your devices, etc. You can buy a monthly plan of WooTechy iPhixer for one iOS device for as low as $29.95, a yearly plan for one iOS device for $39.95, and a lifetime plan for 5 iOS devices for $59.95.
Part 2. What Can iPhixer Do for You?
WooTechy iPhixer will fix your iPhone problem in minutes, no matter how serious or complex it is. It assures that key iOS issues such as being stuck on the Apple logo, the black screen of death, frozen screen, update failure, iPhone locked in DFU mode or boot loop, etc. are resolved.
iPhixer allows you to update and restore your iDevices without using iTunes, preventing error codes such as 4005, 4010, and 4013.
When you use it to fix common problems, you can be confident that your device will be returned to its original state without any data loss.
What's more, it can be also used to reset your iPhone/iPad/iPod touch even if you forgot the password. Though this process will remove all data on your device, you can choose to back them up with this tool forehead.
Part 3. How to Use WooTechy iPhixer
Step 1: Download and install
Download WooTechy iPhixer from their official website. After installation, launch it on your Mac or Windows PC. Choose Standard Mode, then click the Next button.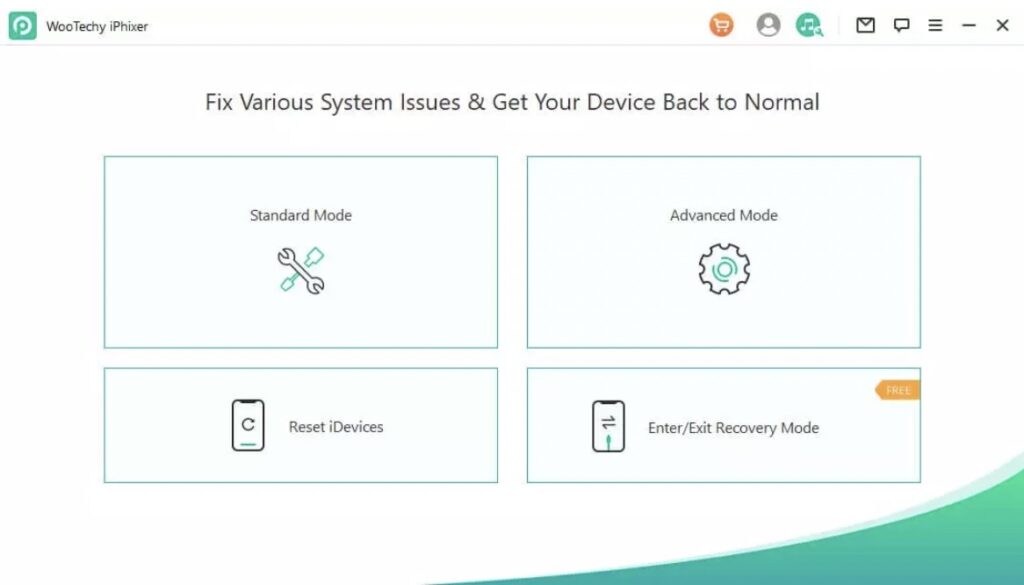 Using a USB cord, connect your iPad or iPhone to your computer. Unlock your iDevice before moving to the next step, as the app will not recognize it if it is locked.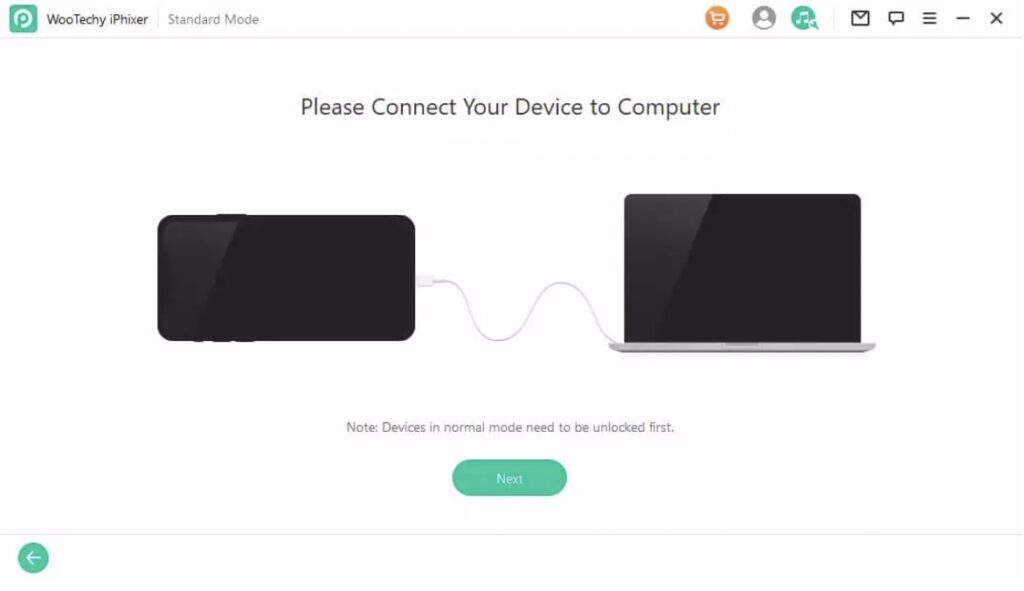 Step 2: Get the Firmware
Then, to access the firmware for your iOS device, select the Download option. WooTechy iPhixer will automatically display your device's available and suitable firmware version. You can also pick your desired version.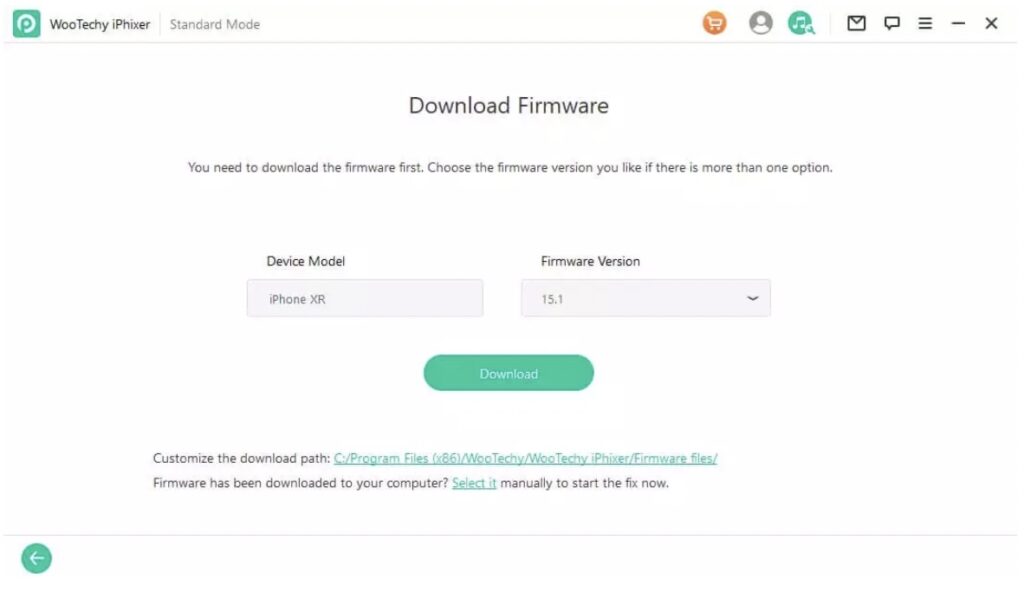 iPhixer will assess the firmware and extract the program before automatically fixing it when the firmware has been successfully downloaded.
Step 3: Repairs iOS Devices
Start fixing your iPad or iPhone by clicking the Start button. During this period, don't use or disconnect your device, and it will become stuck and stop operating otherwise. Once the repair is complete, you can restart your device and use it normally.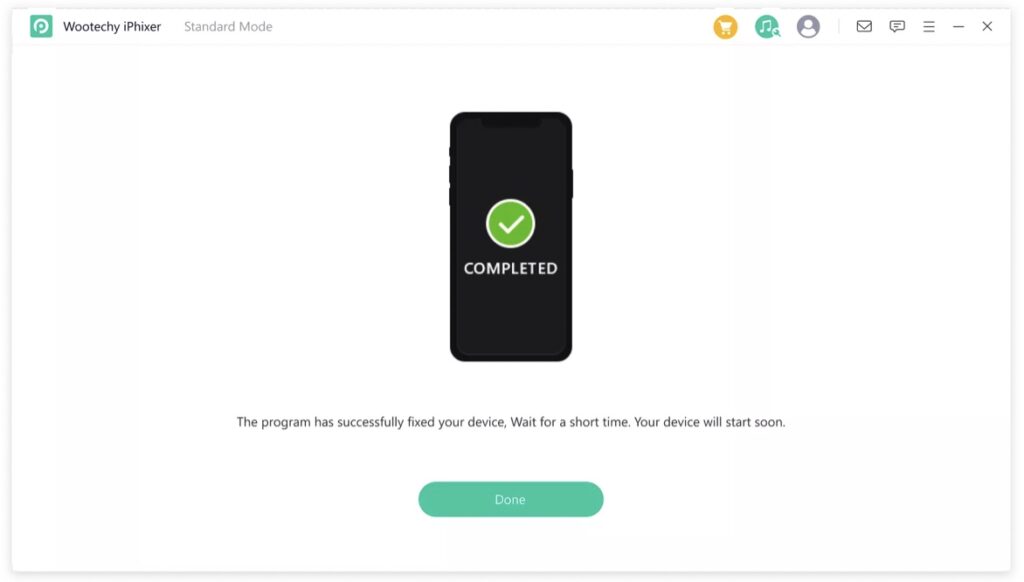 If the Standard Mode fails to fix your device, you can use the Advanced Mode. Select Advanced Mode from the program's main interface, and it has the same steps as the Standard Mode.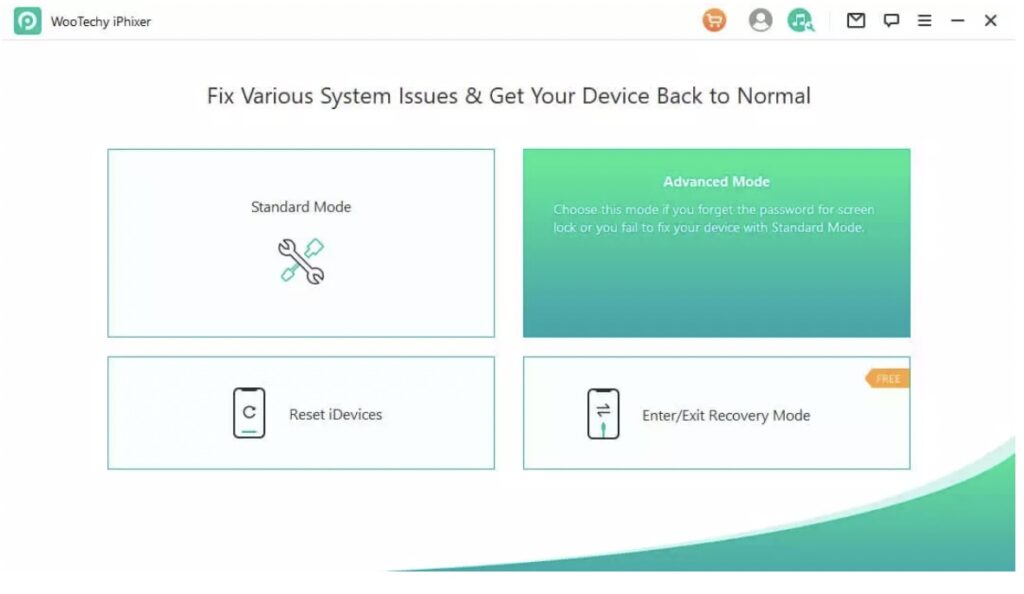 However, the Advanced Mode will wipe all data on your device if the Standard Mode cannot properly resolve the iOS/iPadOS/tvOS problems.
Conclusion
When selecting an iOS system repair tool, you should think about powerful features, security, affordability, compatibility, technical support, success rate, ease of use, free download and upgrades, and so on.
WooTechy iPhixer can be the one that saves your day. Download this iOS system recovery tool and give it a go!