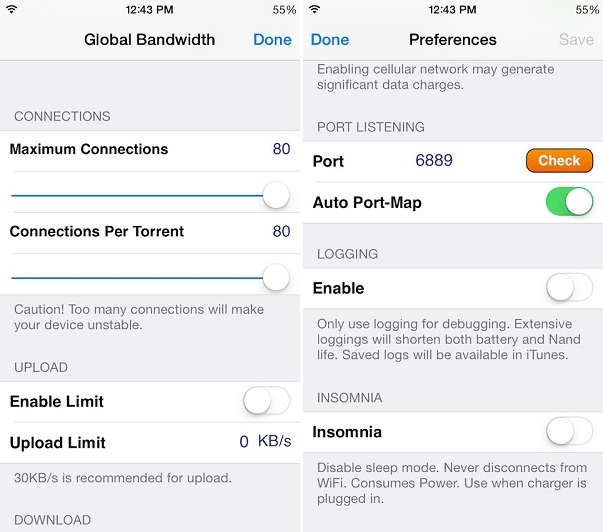 The popular BitTorrent client for jailbroken iOS devices iTransmission has been updated for iOS 7. The new iTransmision 4 has not only received the compatibility for the latest version but it has also brought a new look that matches its design with the overall look of the latest operating system.
For those of you who are not familiar with iTransmission the app allows users to start and manage torrents on iOS. They can start as well as manage their downloads while they are away from their computer through iPhone, iPad or iPod touch. With this jailbreak app users can set upload and download limits for torrents, tell the app whether the download should continue while you are on cellular network or not, set maximum number of connections and more.
iTransmission 4 is a free client and can be downloaded on any iOS 7 powered device from Cydia. The app also supports older versions of iOS including 4.x to 7.x.