Cydia
Pagebar tweak Lets You Customize Home Screen Page Dots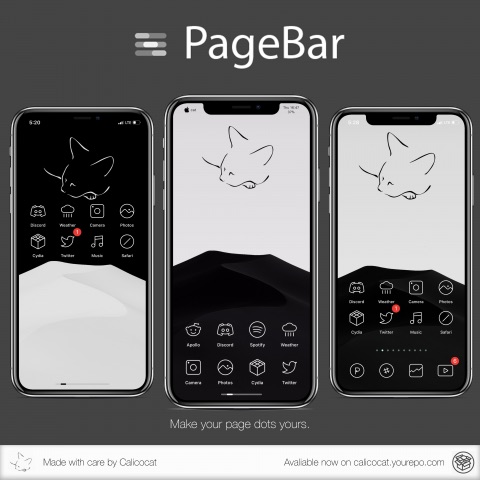 The page dots are an important part of the home screen experience, however they have remained largely unchanged since the days of the original iPhone. The newly released Pagebar tweak aims to change that by giving users the opportunity to easily customize the way page dots look and feel.
Pagebar tweak offers four different themes for the page dots. The four themes included in the tweak are Default, Pagebar, Minidots and Hidden. The default theme consists of the same design as the default page dots but with the ability for users to change the page dot colors and move them at a position of their choice. The Pagebar theme however is more modern and offers a loading bar style animation. The Minidots theme will make the dots significantly smaller while the Hidden theme will hide the page dots altogether.
Pagebar offers many customization options allowing users to choose different colors for active and inactive page dots. Users can also adjust height and offset for the page dots, hide the dock, make the Pagebar appear below the dock and more.
Here's a screenshot from Reddit user showing Pagebar tweak in action.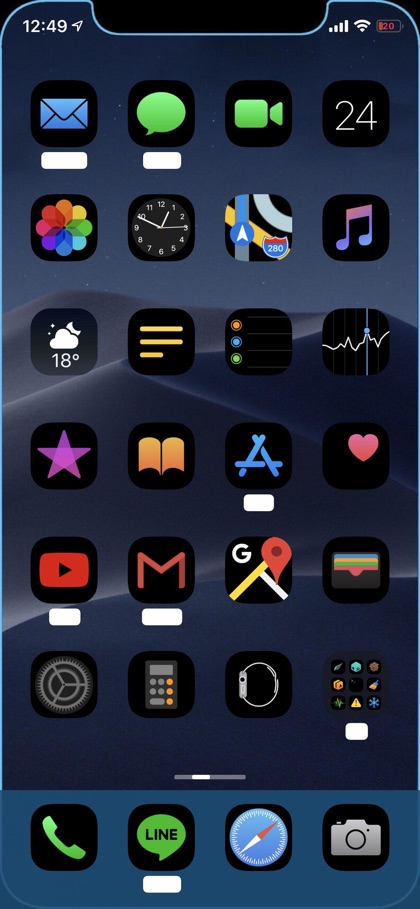 You can download the Pagebar tweak from Cydia or Sileo by adding 'https://calicocat.yourepo.com/' to your sources. It costs $0.99.