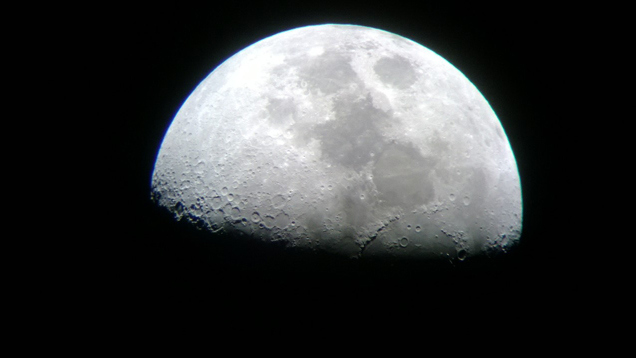 If you are like most people and use your iPhone or iPad in bed then chances are you find the screen too bright even with the lowest brightness settings. There are many jailbreak tweaks that allow users to achieve even lower brightness than what iOS offers by default, however if you are not jailbroken things aren't that easy. That is if you don't know about the neat little trick hidden deep inside the Accessibility options, which lets you reduce the display brightness and effectively have a default nightmode on your device, without jailbreak.
How to activate Nightmode on iPhone or iPad without jailbreak
Open the Settings app and go to General > Accessibility.
Now tap on 'Zoom' option and enable it from the next screen. From the same page enable the 'Show Controller' option as well.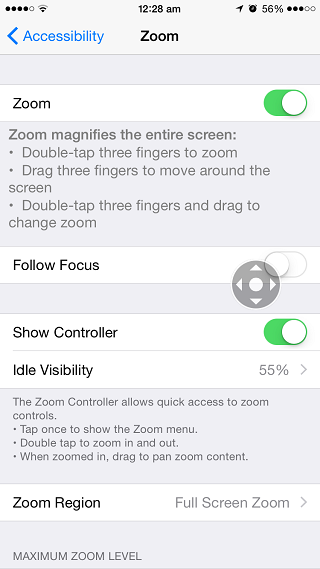 You will now see a button on your screen, tap on it. Now a popup menu will appear, push the slider at the bottom of it to the left.
Next tap on the 'Choose Filter' option and select 'Low Light'. After doing so tap anywhere on the screen to remove the popup. Now turn off both Zoom and Show Control toggles.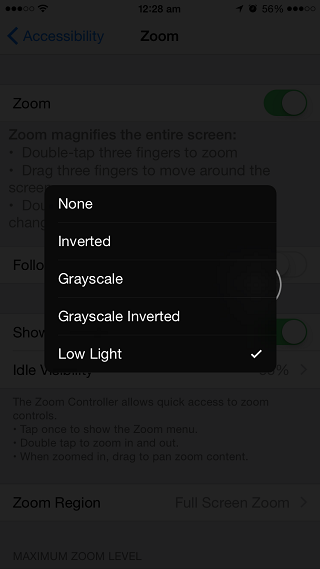 Go back to the 'Accessibility' page and scroll down until you find the 'Accessibility Shortcut' option. Tap on it and from the next screen tap on 'Zoom' option. That's it.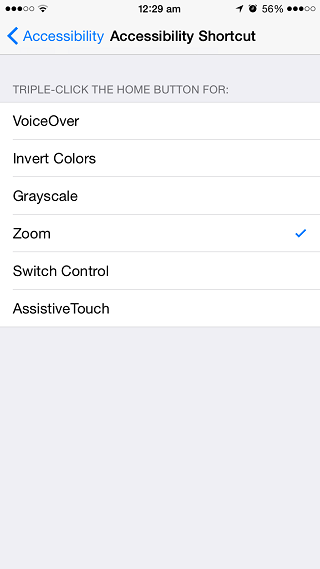 Now triple press the home button and you should be able to enable the 'nightmode' on your iOS device. It will make the screen even dimmer than the lowest brightness settings, which will make using the device at night much more convenient. To disable the nightmode mode triple tap the home button again.