There's not much you can change on the stock iOS and it doesn't seem like that's going to change anytime soon. Despite that people find clever ways to personalize their iPhone, iPad or iPod touch without even jailbreaking their devices. A few months ago we told you about a hack that allowed users to change the folder icons to circles. Now the same guy who came up with that hack is back with another cool trick, which allows users to get a black colored dock and folders. This trick is exciting as there's no way of changing the color of the dock in stock iOS, and since it is such as integral part of the iOS UI, having the ability to change it is super exciting.
To get a black dock and folders all you need to do is download a 1px image from his website and apply it as your homescreen wallpaper. Once you do so, your dock and the icons will have the same background as the image you selected. The only negative thing about this hack is that you have to live with a single colored wallpaper or a gradient as the trick involves you setting the 1px image as your wallpaper.
We have tested this trick and it fully works on iOS 10. If you try it on any other version of iOS, then do let us know if it works or not.
Here's how to change background color of dock and folders to any color
1. Open this website and scroll down. Download the square images in color of your choice by tapping and holding on it. Remember that the image you download will be the color of your wallpaper although the dock will still be black.
2. Once the image is saved in the Camera roll go to Settings >Wallpaper > Choose a New Wallpaper.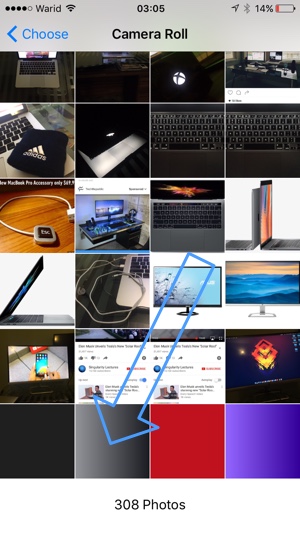 3. Select the image you just downloaded as your homescreen wallpaper and exit.
You should now notice that the background color for dock and the folders has changed. You can try out different colors by downloading images from the same link and applying them as wallpaper to figure out what color you want your wallpaper to be.