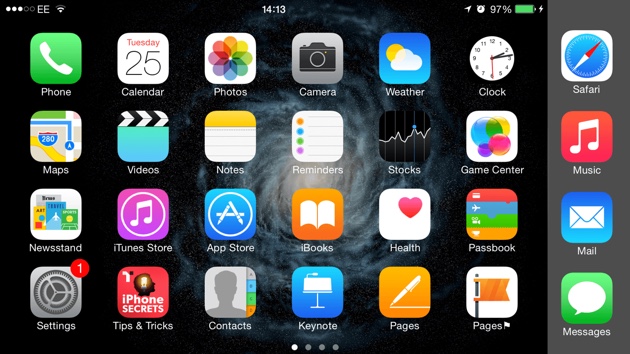 If you are a user of the bigger iPhone, then you would know that unlike the smaller models the iPhone 6s Plus and iPhone 6 Plus feature a landscape mode for the homescreen. This means whenever you turn your iPhone in horizontal position while on the homescreen, it readjusts itself to reflect the change. While many users find this useful, others strongly disagree. If you would like to disable the homescreen's landscape mode, then we have got the right method for you. This method is for those who don't have a jailbroken device, as if your device is jailbroken then we recommend that you do this with a Cydia tweak such as Notate.
How to disable homescreen rotation on iPhone 6s Plus and iPhone 6 Plus
On your iPhone open the Settings app and tap on 'Display & Brightness'. On the next page tap on Display Zoom's 'View' option.
Now tap on the 'Zoomed' button. Choosing this option will turn off the landscape mode for homescreen, however it will also make other things appear significantly larger on your device.
Once you have selected the 'Zoomed' option simply tap on the 'Set' button. Your iPhone will now restart.
Another way of disabling the homescreen rotation is by turning on the orientation lock from Control Center, which is not always convenient as it also affects other apps that use this mode.
P.s Notate tweak is available in http://skylerk99.github.io/ repository.