If you're into jailbreaking your device, then currently it is advisable for you to install iOS 13.3 on your iPhone, iPad or iPod touch. In this tutorial we're going to show you how you can downgrade or update to iOS 13.3 or iPadOS 13.3 to make sure you get chance to jailbreak your devices as soon as it is released.
Following the release of OOB Timestamp exploit the possibility of iOS 13.3 jailbreak on iPhone 11, iPhone 11 Pro, iPhone 11 Pro Max or older has become a reality. Following the exploit's release iOS hacker and developer of unc0ver jailbreak Pwn20wnd has already announced that he is going to update the unc0ver jailbreak tool in order to bring iOS 13.3 jailbreak support to all devices including iPhone 11 and iPhone XS.
However the hacker has advised everyone to make sure they downgrade or update to iOS 13.3 as this is the only iOS version that his jailbreak will be supporting.
So if you are running any iOS version below iOS 13 or if you have installed iOS 13.3.1 or iOS 13.4 beta on your device, you can find the steps to install iOS 13.3 below.
How to Downgrade or Update to iOS 13.3 or iPadOS 13.3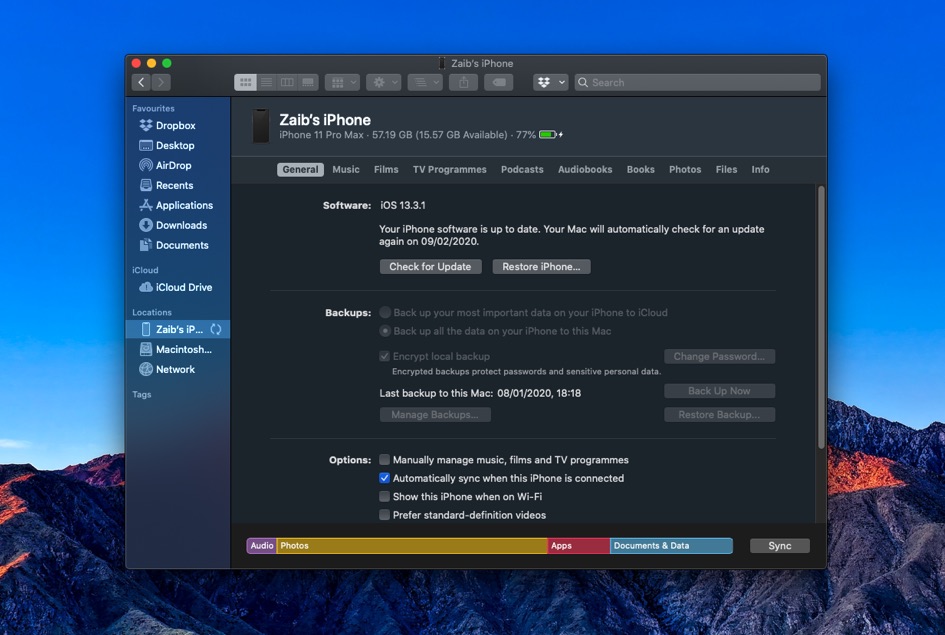 Here are the steps for downgrading or updating to iOS 13.3. After updating your iPhone, iPad or iPod touch to iOS 13.3 you can prepare your device for the release of unc0ver jailbreak for iPhone 11 or earlier.
1. First of all make sure that you create an iCloud or Finder/iTunes backup of your device.
2. While your device is being backed up you should download iOS 13.3 or iPadOS 13.3 IPSW from this link.
3. Now connect your iOS device to your computer using a USB cable.
Once your iOS device is detected press and hold the Option key and then click on the 'Restore iPhone' or 'Update' button.
If you're on Windows then press and hold the Shift button and then click the Update button.
4. From the window that opens point Finder or iTunes to the folder where downloaded iOS 13.3 IPSW is located.
Wait for Finder or iTunes to complete the downgrade or update to iOS 13.3 process. Once it is completed you can restore your backup on your device and continue using your device.
Now that you are running iOS 13.3 on your device, you can rest assured that you will be able to jailbreak your iPhone 11 or earlier when unc0ver jailbreak is released. After installing iOS 13.3 or iPadOS 13.3 on your device make sure you turn off automatic updates for iOS updates in order to avoid updating to a later version of iOS.