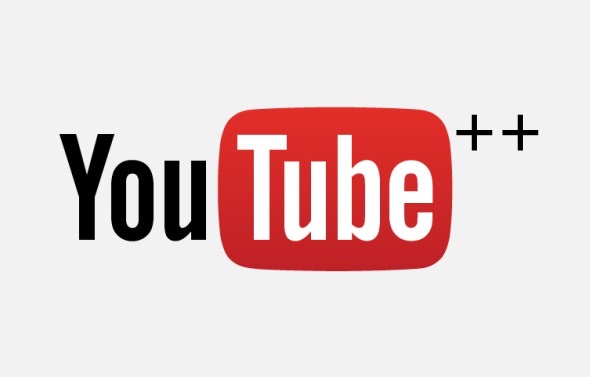 The Youtube++ app is a modified version of the official Youtube app that fixes many of its quirks. For example, with Youtube++ you can enjoy background audio and ability to download Youtube videos for offline viewing. Good news is you can install the Youtube++ app on your iPhone, iPad and iPod touch and enjoy all of its features without even jailbreaking your device. In this article we will show you how to download Youtube++ on iPhone or iPad without jailbreak and enjoy background audio and offline downloads. You can perform these steps both on Mac and Windows machines.
How to Install Youtube++ Without Jailbreak (Sideloading)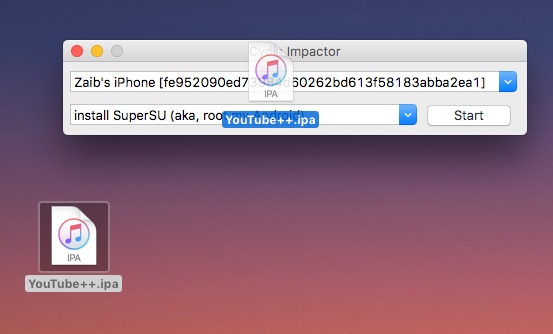 First of all you need to download the Cydia Impactor tool for your Mac or Windows PC.
Once Cydia Impactor is up and running, you need the Youtube++ IPA that you can download from here. We have tested it on iOS 10 and it works fine.
After downloading the Youtube++ IPA file connect your iOS device to computer with a USB cable, close iTunes and launch Cydia Impactor tool.
When your iPhone is detected simply drag and drop the Youtube++ IPA file on it to install.
Cydia Impactor will ask for an Apple ID username and password, enter it. If two-factor authentication is enabled on your account, then you need to generate an app specific password from appleid.apple.com.
Now Youtube++ app should have been installed on your device, look for its icon on the homescreen to confirm. Unplug the device.
Open Settings > General > Device Management and tap on the Apple ID you used to install Youtube++. On the next screen tap on the 'Trust' button.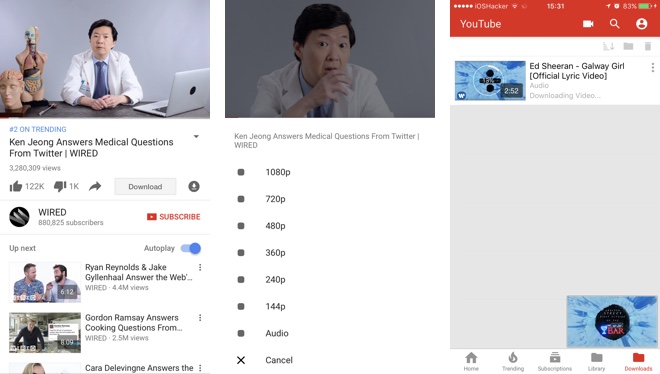 Now you can finally launch the Youtube++ app that will still be called Youtube on the homescreen, so don't confuse it with the original application. Once you launch the app you will notice some awesome new features like ability to download full videos that are saved in the Downloads tab, ability to exit the app and still enjoy background audio, no video ads before video and more. You can also download audio for your favorite songs from Youtube and listen to them from the app's downloads section.
If you have a jailbroken device, then you can also download the Youtube++ tweak.
Note: Since you have sideloaded the Youtube++ IPA on your device its installation will expire in 7 days, after which you have to perform the step 4 and onwards again. Your downloaded content will not get lost after 7 days and you can continue using the app without any problems after reactivating it.