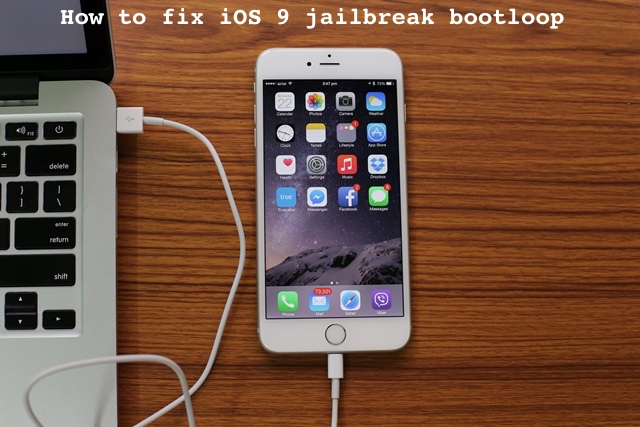 The Pangu jailbreak for iOS 9 has been working quite well for most users, however many are reporting that their device goes into a bootloop, an issue which has since been dubbed as BLoD or BootLoop of death. This issue occurs during the process or after it has completed. Luckily for us, there is a simple solution to the bootloop issue, as shared by this Reddit user. In this post we will guide you step by step on how to get rid of the bootloop of death problem and continue using your iOS 9 device after jailbreaking it using Pangu9 tool.
How to fix bootloop (Bootloop of Death) on iOS 9 jailbreak
1 ) First of all you need to download the correct IPSW file for the iOS version you want to jailbreak. You can find a list of all iOS 9.0.2 versions here.
2 ) Once you have downloaded the IPSW file for your device, put your iPhone, iPad or iPod touch in DFU mode. To do so connect your iOS device to computer, turn the device off and back on, and then quickly press the home button when the device is booting up.
3 ) Now restore the device using iTunes. Remember, you need to restore using the IPSW you just downloaded and not directly. To do so, press the 'Alt' button from the keyboard and then click on the 'Restore iPhone' button, and point to the IPSW file from the window. If you are using a Mac then press the 'Option' button.
4 ) When setting up your device enter your WiFi password and enable location services. During the process do not enable Touch ID/passcode or iCloud, as you will have to disable these during the jailbreak process anyway.
5 ) Now launch the Pangu9 tool and jailbreak your device. Once it has been jailbroken launch Cydia and upgrade to latest version of Cydia Substrate.
6 ) Finally power off your device and turn it back on using the power button.
That's it! Now your device should not be having the bootloop issue. You can test this by rebooting the iPhone or iPad by pressing power and home buttons. When everything is fine, go ahead and restore your iTunes or iCloud backup.