If you have an iPhone, iPad, or keep up with news from Apple, you probably already know that the iOS 12 update was released on September 17. What you may not be familiar with, though, is all that this update entails and how you can utilise these changes.
For college students, technology is becoming more and more ingrained in their academic careers. As such, it's important to know how this new update effects you. Even more importantly, you should see how you can use these new features to aid your academic career.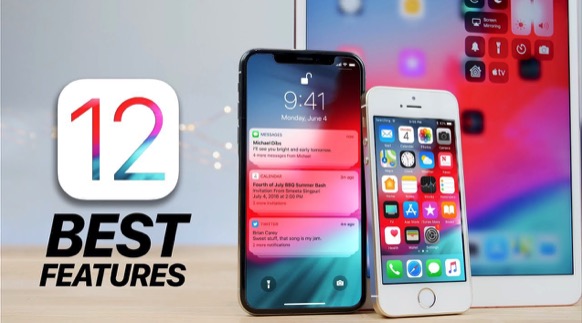 Speed Things Up
The first thing you should know about this update is that it will speed your device up. If your iPad or iPhone has been running slowly, you can depend on this update to help pick things up. Apple has given some specific numbers on this such as the claim that it will make an iPhone 6 Plus 40% faster. It also includes statistics such as Apple products with the update such as displaying keyboards 50% quicker and pulling up the camera about 70% faster.
For students, this means you won't have any lag when you are trying to pull up your iPad while you are taking notes. You also won't run into any problems if you need to search for something on your phone quickly, let's say for writing an essay or open an app in class for participation.
You Don't Have to Worry About a Dead Phone
While the new update can't stop your phone from ever dying, it can help you when you need to use NFC features even when your battery is dead. It means that if your school idea or bus pass is on your phone, you will still be able to access these when your phone's battery is depleted.
Limit Your Screen Time
If there is one thing that students suffer from its stress. You continuously study and work – often on your phone or laptop. It can be horrible for you. It can strain your eyes, for instance, and if you're on your screen too late, it can even prevent you from sleeping.
With the new iOS 12 update, you can now limit yourself, so you don't overdo it with screen time. At the most basic level, the latest update will give you a weekly breakdown of your phone use. It includes information such as app usage, phone call pickup times, and even which apps send you the most notifications and what apps you open earliest.
You can do more than know what you are doing – you can stop yourself. It can be used to set limitations for yourself. For a softer boundary, you can set reminders to halt your usage, but if you want a stronger barrier, you can temporarily block apps. Blocking apps can also help limit distractions during lectures or studying. You can even put your phone into "Do Not Disturb" mode when you are trying to catch a nap between classes or finally resting after midterms.
Final Thoughts
Technology is integrated into our everyday lives anymore, and colleges are far from an exception to this rule. With the new iOS update – iOS 12 – being released, it is essential to know how that will impact you as a student. Not only this, you should see how you can use these updates to ensure that you succeed in school.
First, you can depend on your device for speed. You won't be slowed down by lag. Additionally, you can expect your NFC features to work still even when your phone is dead. Finally, you can use the new update to make sure you don't overdo and work yourself too hard or distract yourself too much.
Disclosure: iOSHacker may receive a commission if you purchase products through our affiliate links. For more visit our privacy policy page.