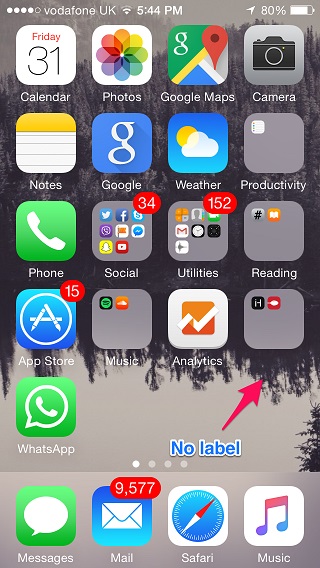 If you are a minimalist who likes to keep things simple on his or her iPhone then you will love this simple trick. By following a simple technique you can create new folders on your iOS device without giving them a label. With this method your icons will not have a label at all and will show no name on top of the folder screen or on the homescreen icon. To do this all you need is an app belonging to App Store's food category. In this example, we have used the popular Zomato app, however you can download any free food related app such as OpenTable from the App Store. The best thing about this hack is that your device does not need to be jailbroken for this to work.
Here's how to create label-less folders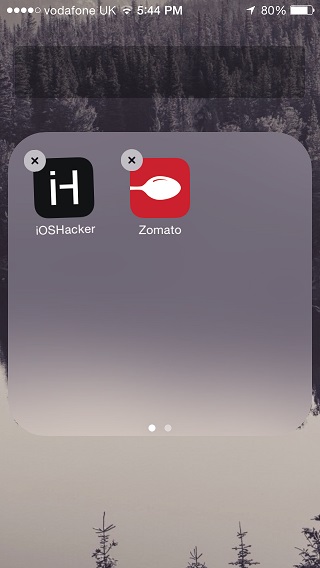 Once you have downloaded the app simply tap and hold on it and move it into another app's icon to create a folder. This can be an app you want to include in the new folder. Normally iOS will recommend a folder label that you can change, but not in this case as it leaves the space empty. This might be due to a bug or Apple just forgot to assign food related apps to a category.
Once the label-less folder has been created you can add as many apps into it as you want. You can even remove the food app and delete it if you no longer need it.
Please note that this trick only works when creating new folders and does not apply on existing ones. We have tested it on iOS 8.4 and it works. It also works on iOS 9 beta 4, however we can't tell if that would be the case after it is released publicly in September.