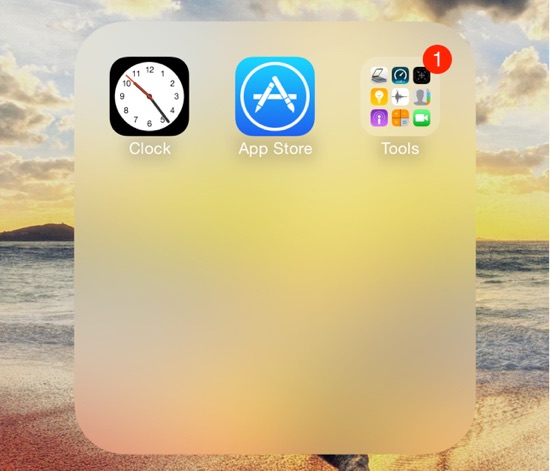 iOS may be the best mobile operating system out there, however its quirks continue to annoy even its most faithful users. Just like its predecessors iOS 9 does not allow users to place folders inside another folder, at least not by default. Despite the limitation users have always found a glitch or hack that would allow them to perform this simple task, even without jailbreak. Same is true for iOS 9, as two separate methods have been discovered by users, which allow them to put a multiple folders into another folder. If you are interested in doing so, we have got the full guide here.
How to put folder into folder on iOS 9
Method 1: As we mentioned earlier in the post there are two tricks that can allow you to place a folder into another folder. In the first method you have to put your iOS device into wiggle mode by tapping and holding on any icon. Now hold the folder you want to move into another folder, and tap on the parent folder repeatedly until it opens. Once it does open, release your finger from folder 1 to add it here. You can use this method to put as many folders into your main folder. For better access and tapping you can put the main folder on either top side of your device.
Method 2: This method involves you turning on the 'Reduce Motion' toggle found in Settings > General > Accessibility. Once you have done so move the main folder to the dock of your device. Now repeatedly tap on the main folder located in the dock, while doing so you will notice that you will continuously go in and out of the main folder. When homescreen shows, quickly tap on the folder you want to move inside (while still tapping repeatedly) and leave it inside the main folder. Repeat to place multiple folders. [img]