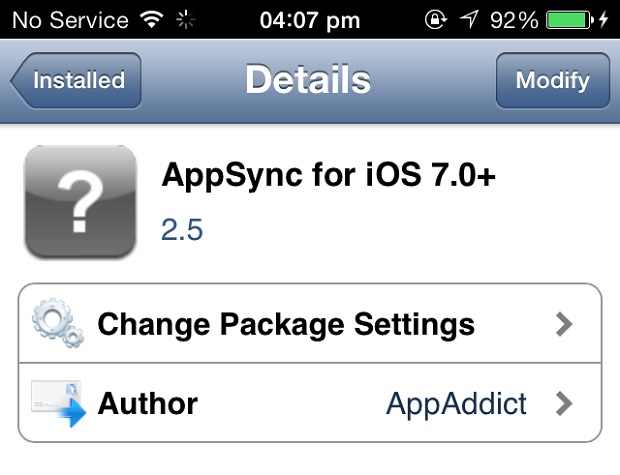 iOS 7 jailbreak is out and with it comes Cydia with all its goodness. One of the most popular Cydia tweaks is AppSync, which is used by a large number of iOS jailbreakers who use it for good and bad purposes. We are not going to get into that stuff and we are going to leave its use up to you.
As jailbreak for iOS 7.0+ is available so is AppSync 7.0+ allowing iPhone, iPad and iPod touch users to install unofficial apps on their devices. In this post we are going to show you how you can install AppSync 7.0+ for iOS 7 on your jailbroken device.
Note: This post is for informational purposes only, we DO NOT support piracy. Bad people do piracy!
Disclaimer: For legal purposes we have removed the contents of this article. As it has already been mentioned we at iOS Hacker do not support or promote piracy. We are sorry for any inconvenience.
Check out our homepage for latest jailbreak coverage.