Emulators like NDS4iOS make it possible for users to play classic Nintendo games on their iPhone, iPad or iPod touch. They give user a unique opportunity to relive some of the best moments of their childhood and play the most entertaining games in the gaming history. While game developers won't bring these titles to the App Store, you can still enjoy them on your iOS device by installing Nintendo DS emulator and getting the right ROM.
In this step by step tutorial we are going to show you how you can install NDS4iOS emulator on your iOS 11 device and use it to install your favorite games on it. You can play amazing titles like New Super Mario Bros, various Pokémon, Final Fantasy titles and many more. The best thing about this NDS Emulator is that it does not require jailbreak, so you can use it on iOS 11 without jailbreak.
Install NDS4iOS on iOS 11 iPhone, iPad or iPod touch
1. First of all download the latest Cydia Impactor tool from this website. It has been updated to support iOS 11.
2. You should also download the NDS4iOS NDS Emulator file from here and save it on your computer.
3. Now connect your iPhone, iPad or iPod touch to computer using a USB cable and launch Cydia Impactor.
4. Once the device has been detected simply unzip and then drag the NDS4iOS Nintendo DS emulator IPA, and drop it on Cydia Impactor.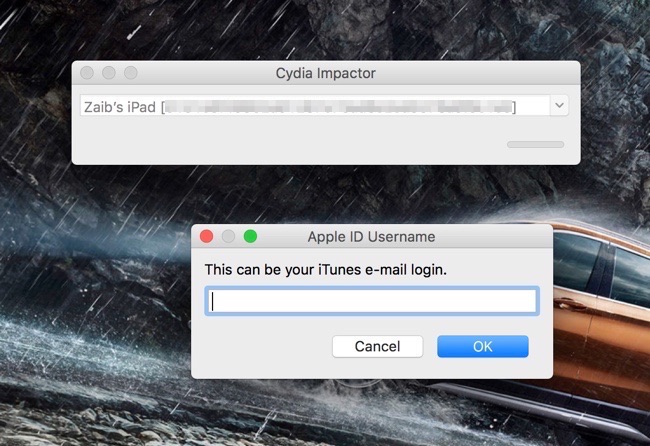 5. At this point you will be asked to enter your Apple ID username and password.
Make sure the Apple ID you are using does not have two-factor authentication turned on, because if it is you will need to create app specific password from appleid.apple.com.
Important: Also if you enter wrong Apple ID detail you should disconnect your iOS device and connect it again for this process to work.
6. Disconnect your iOS device from computer and look for the NDS4iOS icon on the homescreen. If it is there, open Settings > General > Profiles & Device Management > Your Apple ID > Tap on Trust button.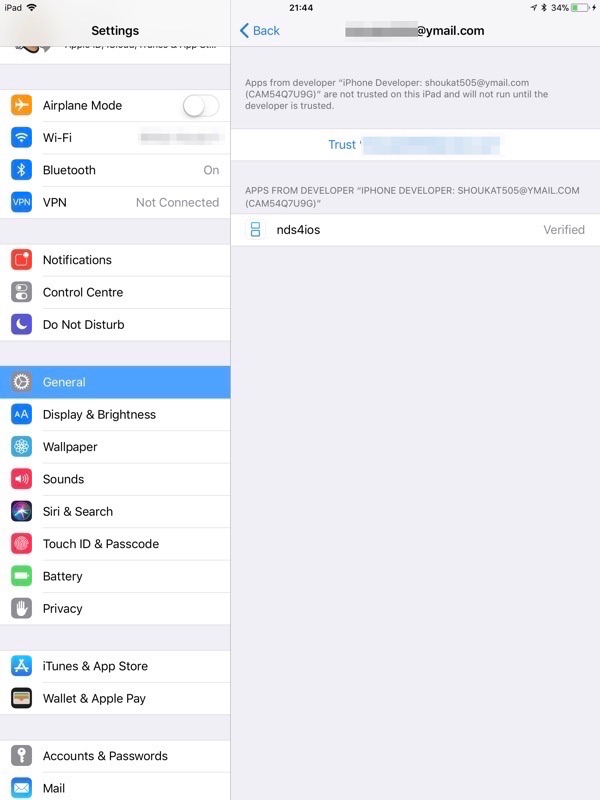 7. Launch the app and enjoy!
Installing games on your NDS4iOS emulator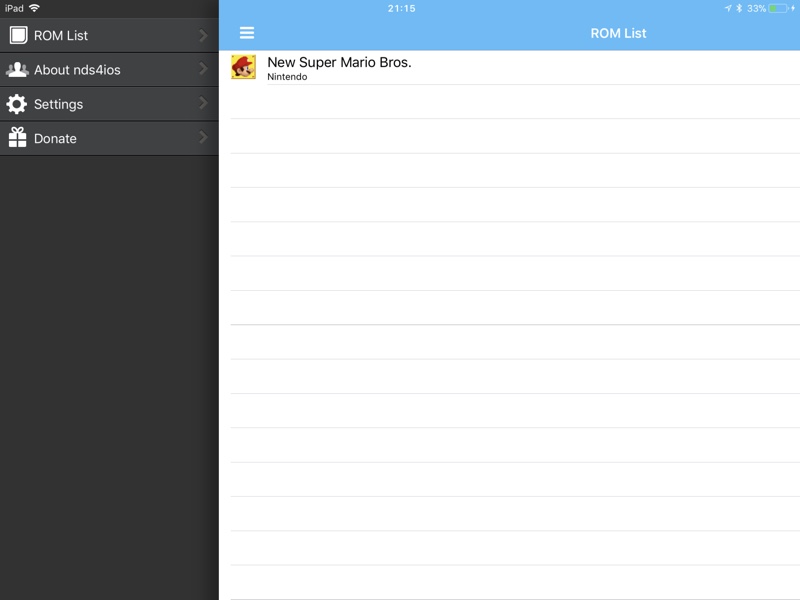 You can download Nintendo DS game ROMs from several websites. Just Google the name and ROM of your favorite game and on the Download page tap on 'Open with NDS4iOS'. You can also download ROMs on your computer and transfer them to your iOS device using email, messages or AirDrop.
Now that you have installed NDS4iOS NDS Emulator on iPhone or iPad running iOS 11, you will be able to enjoy amazing titles on your device. We ran this Emulator on a device running iOS 11.1 beta, and it worked without any issues.