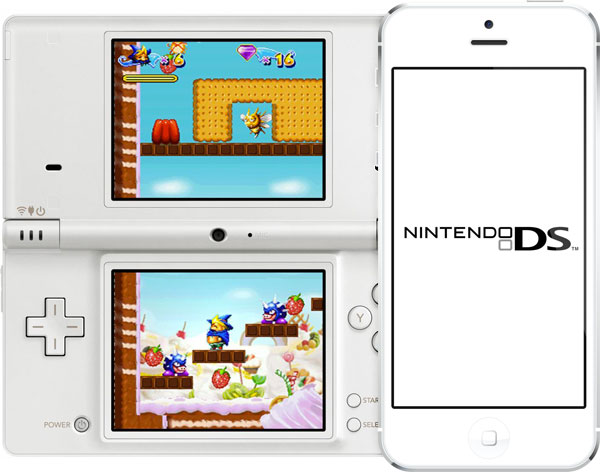 For some iPhone and iPad users they still can't get over how awesome and exciting it was to play Pokemon or any other games on a Nintendo DS. It's even better when developers were able to bring the emulator to the iPhone operating system. However, the utility stopped working since iOS 7-8 and even the developer who made it pulled it off from their Cydia repo.
Normally, when iOS users want to get Nintendo DS games, they would do it through Cydia, which as you may already know is an App Store for jailbroken devices among other things, and the emulator is called NDS4iOS. Recently, I've tried to add alternative sources that still hosting the emulator and it turned out to be incompatible with my iOS 9.0.1.
Good news, though, iPhone, iPad and iPod touch users with iOS 9.0 – 9.2 jailbroken or not will be able to get NDS4iOS, a well-known Nintendo emulator, on their device. Let's get started.
How to Install NDS4iOS on iOS 9 Without Jailbreak
As I mentioned earlier, this method will work with non-jailbroken and jailbroken iOS 9 devices. This means you do not have to make any changes to your iPhone or iPad.
Step 1: Launch Safari and go to http://iosem.us/
Step 2: Select Install Now!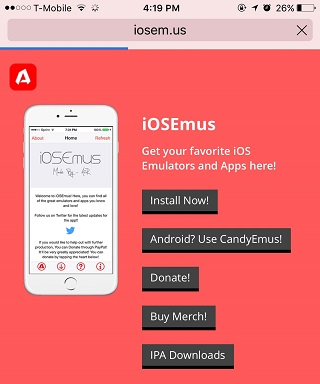 Step 3: You will be redirected to the profile page. Tap on the Install button
Step 4: Enter your passcode, if required, and select install again
Step 5: A new application will be installed on your Springboard
Step 6: Open up iOSEmus app
Step 7: Under Most Popular Apps choose nds4ios and select Install
Ste 8: Wait a few seconds and nds4ios will be downloaded on your iOS 9 device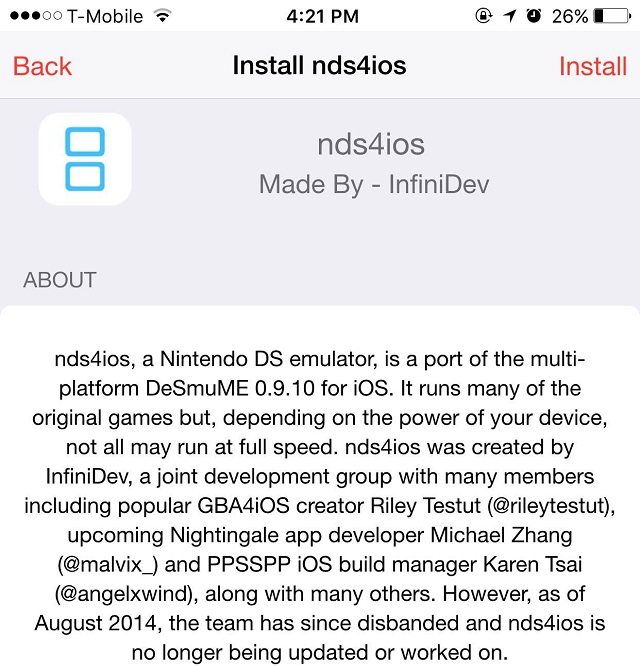 So now that you've successfully installed NDS4iOS Nintendo Emulator on iOS 9, it's time to go get some ROM files. You can do a quick search on Google to find your favorite games. Unlike the old emulator or GBA4iOS, you must connect your iPhone or iPad to a computer and transfer that ROM file to NDS4iOS.
When you finish downloading the necessary ROM files, launch iTunes > Apps section > File Sharing > nds4ios. That is the directory where you can simply drag and drop your ROMs. It will also be visible inside the official app and you can launch it from there too.