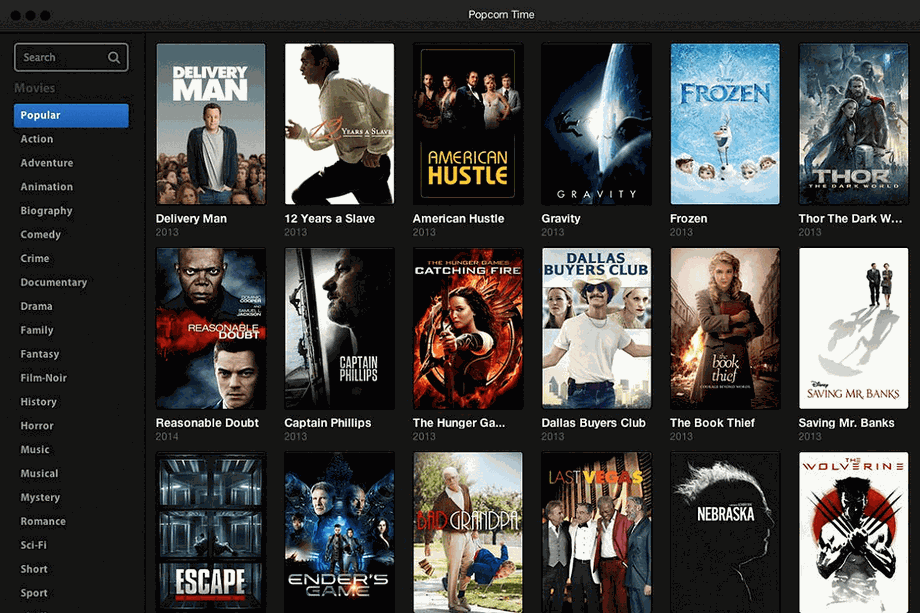 Years after shutting down, the popular movie and TV show streaming service Popcorn Time is back. The streaming service allows users to stream paid content for free without downloading them from a torrent first or streaming them on sketchy full of ads websites. What sets Popcorn Time apart from other pirated streaming service is its 'Netflix-like' user experience and ease of use.
Despite the original Popcorn Time closing down years ago many copycats of the service appeared on the Internet. However as reported by MotherBoard, this latest release of Popcorn Time appears to come from the same people who created the original service, which makes it more reliable.
Currently Popcorn Time is only available for the Mac, and while an Android version is available too there's no mention of Popcorn Time for iOS yet. Of course even if Popcorn Time is released for iPhone and iPad, it will either be released on Cydia or through some other side-loading method, as Apple would never allow such an app in its App Store.
As we said Popcorn Time is as close to Netflix as a pirated application could get and offers a sleek user-interface, a large library of content, high quality, subtitles and more. Just like Netflix it lets you stream videos directly without having to download them on your computer first.
Install Popcorn Time App On Mac
You can download Popcorn Time for Mac here. After downloading run the .pkg installer. If you get an error, then open System Preferences > Security & Privacy and click on 'Open Anyway' button from the General tab. Then follow the on-screen instructions to install Popcorn Time app on your Mac.
After downloading you will also need to enable a VPN network on your Mac since the service uses torrents to stream content. If torrents are blocked in your region, then you will have to rely on a VPN service to be able to stream.