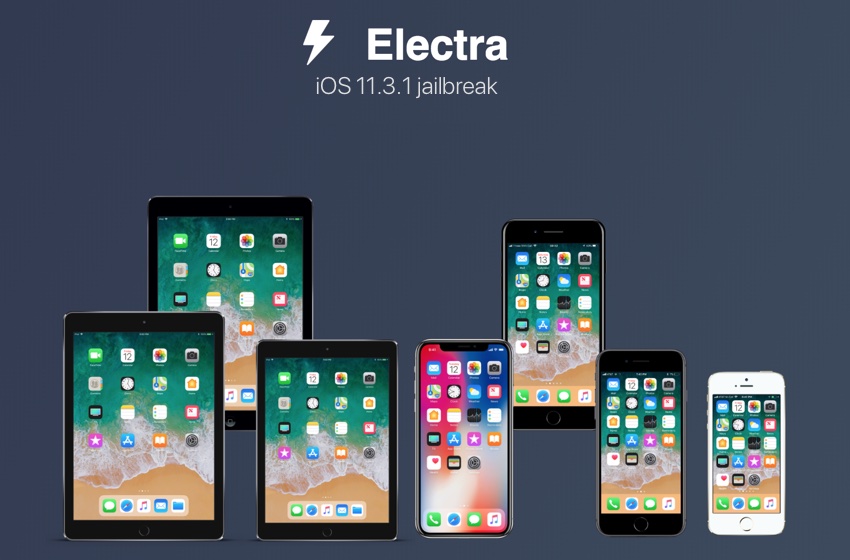 If you haven't been following jailbreak news lately, then you have got some catching up to do. Thankfully we finally have some good news in regards to iOS 11.3.1 jailbreak, which is finally coming soon.
Currently jailbreak is limited to iOS 11.1.2, however Ian Beer whose exploit was instrumental in the development of Electra jailbreak for iOS 11 has teased that he will be releasing exploits for iOS 11.3.1, which will allow jailbreak developers to create a jailbreak for iOS 11.3.1 or lower.
Coolstar, who is the developer behind Electra jailbreak has even confirmed that it is possible to also jailbreak devices with A10 chip or later running iOS 11.3.1 using Beer's exploit. In fact he has updated the official Electra jailbreak website noting Electra is coming soon for iOS 11.3.1. Coostar has even recommended users who are not running jailbreak-able iOS 11.0-11.1.2 already to upgrade to iOS 11.3.1. This will give them chance to jailbreak their device with Electra.
Those with iOS 11.0-11.1.2 should save their device's SHSH blobs to have a chance to jailbreak even when signing window for iOS 11.3.1 closes.
While it is exciting to see iOS 11.3.1 getting released, there's word of caution for iPhone X users. If you are going to use futurerestore tool your device's Face ID functionality will stop working. You can avoid this from happening by restoring to iOS 11.3.1 using iTunes. Set up your iPhone as a new device, set up Face ID and then use iTunes to restore backup. iCloud backup users should set up Face ID and then use iCloud backup restore.
If you are running a lower iOS version or have already upgraded to iOS 11.4, then you have a change to downgrade to iOS 11.3.1. This is possible for a limited time as Apple will soon be closing the signing window, so hurry up while you can.
To summarize here's what jailbreak users need to do in order to prepare for iOS 11.3.1 jailbreak:
Those on iOS 11.2, iOS 11.3, iOS 11.4 or later: Upgrade/Downgrade to iOS 11.3.1 before signing window closes, steps given below.
Those on iOS 11.1.2 or lower and already jailbroken: Have a choice to upgrade to iOS 11.3.1 and wait for its jailbreak release. You can also maintain your device's jailbroken status, in which case you should save its SHSH blobs.
How to Install iOS 11.3.1 On iPhone or iPad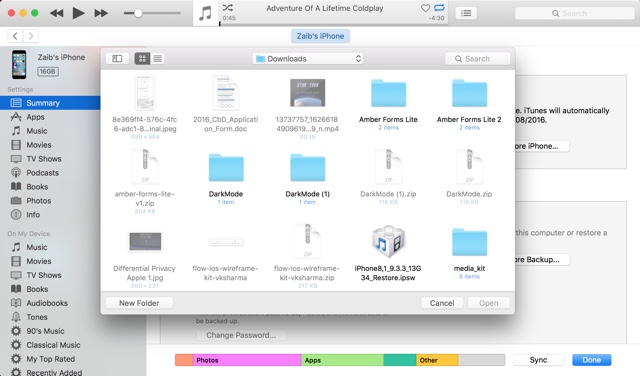 To upgrade or downgrade your iPhone, iPad or iPod touch to iOS 11.3.1 follow the steps below.
Step 1: Download iOS 11.3.1 for your iOS device.
Step 2: Once the download has completed connect your iPhone or iPad to computer and launch iTunes.
Step 3: Open the Device's summary page on iTunes, click on 'Update' in case you are upgrading or 'Restore' in case you are downgrading. Make sure to press and hold Shift button on Windows and Option on Mac when you press the Update or Restore button.
Step 4: From the window that opens point to the IPSW file you downloaded in the first step.
Wait for the iTunes to restore your device, after which you can restore your backup.
Note: Restoring a backup that was created while running iOS 11.4 will not work on iOS 11.3.1. Backup restores from older versions should work file.