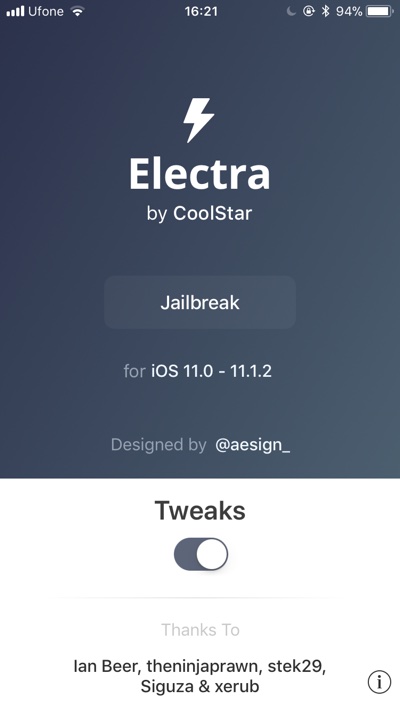 The final public version of Electra jailbreak tool has finally been released with compatibility for iOS 11.0 to iOS 11.1.2. This is a final release which means Electra now comes with Cydia for iOS 11. This is an exciting development for the jailbreak community as this is the first time general users will be able to install and run Cydia on an iOS 11 device including iPhone X, iPhone 8 and iPhone 8 Plus.
If you are interested in Electra Jailbreak and want to install Cydia on your iOS 11 powered iPhone, iPad or iPod touch then we have got the complete tutorial for you. Follow these steps to install Cydia on your iOS 11 device.
This is a semi-untethered jailbreak, which means you will have to launch Electra app and perform step 6 and onwards for the jailbreak to work every time you reboot your device for Cydia to work. You will also have to perform these steps every 7 days.
How To Jailbreak iOS 11.1.2 With Electra
First of all download the following tools.
1. Once both Cydia Impactor and Electra IPA have been downloaded connect your iPhone to computer and launch Cydia Impactor.
2. When your iOS device shows up in Cydia Impactor tool drag and drop Electra IPA on it.
3. Enter your Apple ID username and password. Make sure the ID you are using does not have two-factor authentication on otherwise you will get an error.
4. When you see the Complete message unplug your iPhone and from the iPhone homescreen launch Electra app.
5. Got an error? Go to Settings > General > Device Management and tap on your Apple ID. Now tap on the Trust button and confirm.
6. Return to the homescreen and launch Electra again. This time it should run. Tap on the Jailbreak button.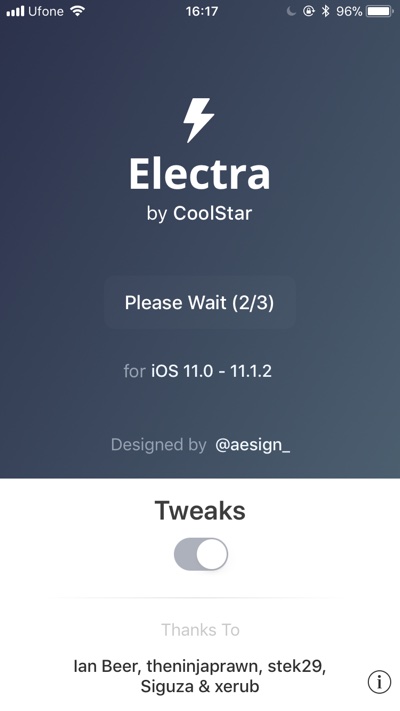 7. When prompted tap on 'Continue Jailbreak' button and let the tool jailbreak your device. During the process your screen will turn black with a loading screen, don't do anything.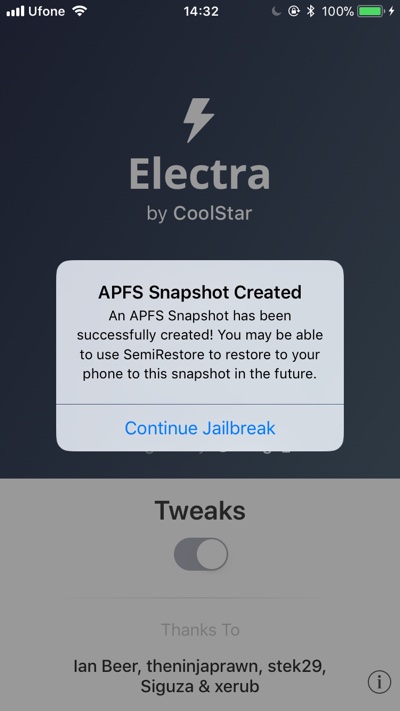 8. Finally your iPhone will start and ask you to enter passcode. Unlock your device and launch Cydia, which should now be running in its full glory.
Before you start downloading tweaks make sure they have iOS 11 compatibility otherwise they will not work. Were you able to successfully jailbreak iOS 11 using Electra? Let us know in the comments section below.