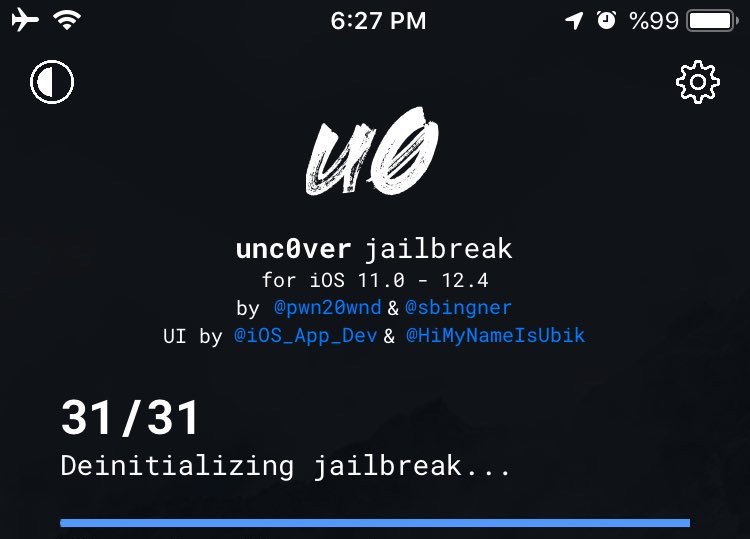 In surprising turn of events Pwn20wnd and his team have released a major update for their unc0ver jailbreak tool for iOS 12. In this latest update they have added support for iOS 12.4, allowing iOS users to jailbreak their devices running iOS 12.4. What makes this release super exciting is the fact that iOS 12.4 is the current version of iOS and is currently being signed.
If you are a jailbreak fan who is interested in jailbreaking his or her iPhone, iPad or iPod touch then you have come to the right place, as that is exactly what we are going to do in this step by step guide.
Before you begin please note that the unc0ver jailbreak tool only features support for iOS 12.4. So if your device is running iOS 12.3 or iOS 13 beta, then you will need to update to iOS 12.4 before you can use unc0ver to jailbreak it. Thankfully since iOS 12.4 is the latest version of iOS right now it is currently being signed and will continue to be signed until Apple has released an iOS update.
How to jailbreak iOS 12.4 using unc0ver
In this step by step guide you will learn how to jailbreak iPhone, iPad or iPod touch running iOS 12.4. We will be using the unc0ver jailbreak tool, and by the end of this tutorial you will have a jailbroken device running Cydia.
Please note that we recommend you download all the files listed below before starting with the jailbreak process. If your iPhone or iPad is already running iOS 12.4, then we recommend that you skip to the step 3. If not start with step 1.
Important things you need to download: 
1. In case you are running a lower iOS version than iOS 12.4 (such as iOS 12.3 or lower) or iOS 13 beta, you have to update to iOS 12.4. Create a fresh backup of your iOS device in iTunes or iCloud and then connect it to iTunes using a USB cable.
2. Access your iOS device's Summary page, hold the Option key from the keyboard and click on 'Restore' option. Select the iOS 12.4 IPSW you downloaded earlier and let iTunes restore your device. Then restore backup on your iOS device.
3. Now that your iPhone or iPad is running iOS 12.4, open Settings and turn off Find My iPhone. Put your device in AirPlane mode and launch Cydia Impactor tool. Make sure your device is showing on the tool.
4. Now drag and drop the unc0ver jailbreak tool IPA you have downloaded earlier on Cydia Impactor tool.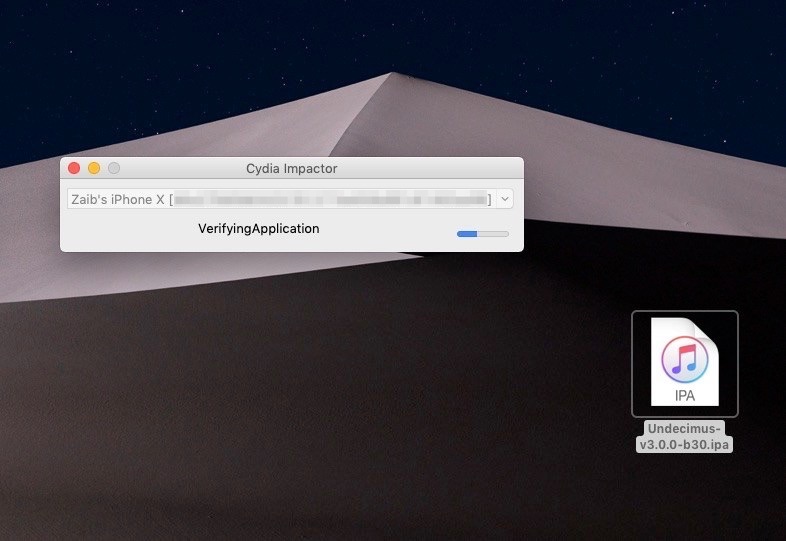 5. Cydia Impactor will now ask you to enter your Apple ID details. Enter your Apple ID username and password. In case you have two-factor authentication turned on, use this guide to create an app-specific password and enter it as your Apple ID password.
6. Once Cydia Impactor has completed the jailbreak process unlock your iOS device and launch the 'unc0ver' app from the home screen.
7. From the unc0ver app tap on the 'Jailbreak' button. If you get the trust error simply go to Settings > General > Profiles & Device Management > Your Apple ID > And tap on Trust button. Then launch unc0ver app again and tap on Jailbreak button. It should work this time around.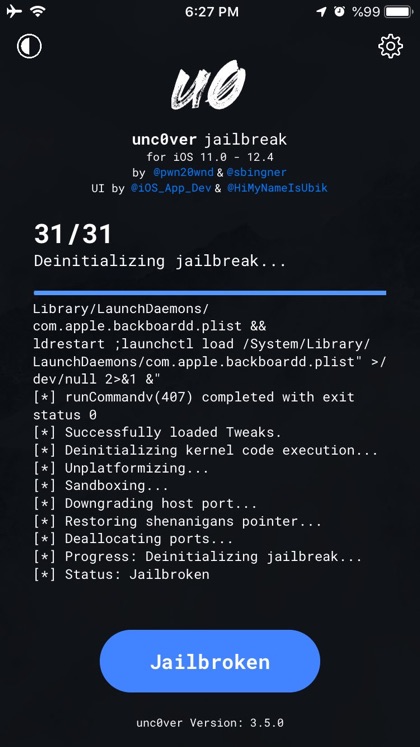 During the jailbreak process your device will reboot a number of times. You might also get errors but you should keep trying until the jailbreak works and you see the Cydia icon on your home screen. In the end you will get a Jailbreak Complete popup after which your iPhone will reboot automatically.
Note: If you are getting the 'Kernel Credentials' error during the jailbreak process, removing and reinstalling the unc0ver app should solve the problem.
Once the jailbreak process has completed you should be able to launch Cydia and install jailbreak tweaks on it. For tweak ideas check our coverage of iOS 12 jailbreak tweaks that have been released in the recent past. Some of these tweaks might not work on iOS 12.4 right away and need to be updated by their developers.