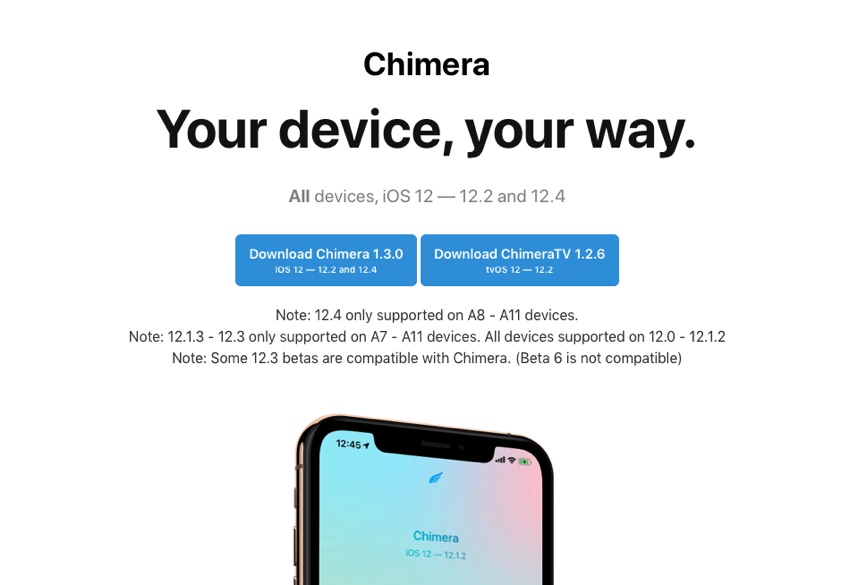 Following in the footsteps of unc0ver jailbreak tool, Chimera Jailbreak by Team Electra has also received a major update that brings iOS 12.4 jailbreak support to the tool. With this update Chimera v1.3.0 or later features support for iOS 12.4 running on all devices that feature A8 – A11 Chips. Sadly support for A12(X) devices is still limited to iOS 12.1.2.
Just like previous editions of Chimera, this iOS 12.4 jailbreak also only features the Sileo package manager. Sileo as you may already know is a modern replacement for Cydia and features the same functionality along with some other features and an App Store inspired UI. If you are interested in installing Cydia on your device, then we recommend using unc0ver instead.
With Chimera's support for iOS 12.4 jailbreak iOS users interested in jailbreaking their devices now have the option of using unc0ver tool with Cydia or Chimera tool with Sileo. If you choose the later of the two, then you can follow our step by step guide on how to use Chimera tool to jailbreak iOS 12.4 and install Sileo on your device.
How To Jailbreak iOS 12.4 With Chimera
Things you need to download first:
1. Now connect your iOS device to your computer and launch the Cydia Impactor tool.
2. Next drag and drop Chimera file on Cydia Impactor.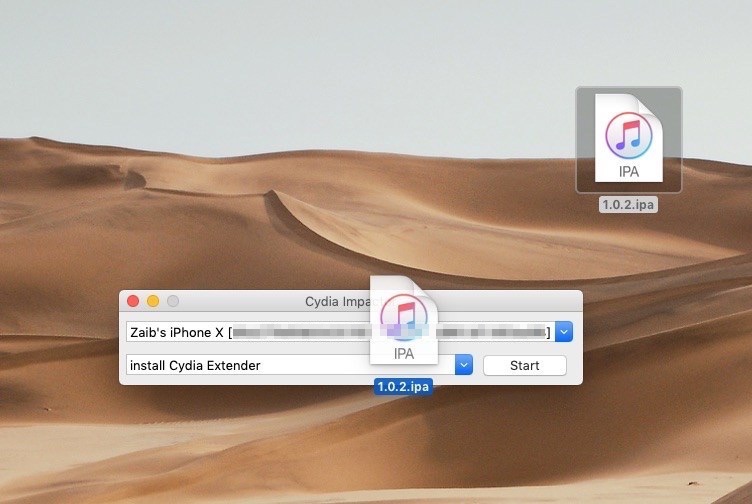 3. When prompted enter your Apple ID details. If you have two factor authentication turned on, then use an app-specific password.
4. Let Cydia Impactor do its job. Once it has completed the side-loading process unplug your iPhone or iPad.
5. Next open Settings > General > Profiles & Device Management and tap on your Apple ID. From the next screen trust the configuration profile.
6. Now open Chimera app through its home screen icon.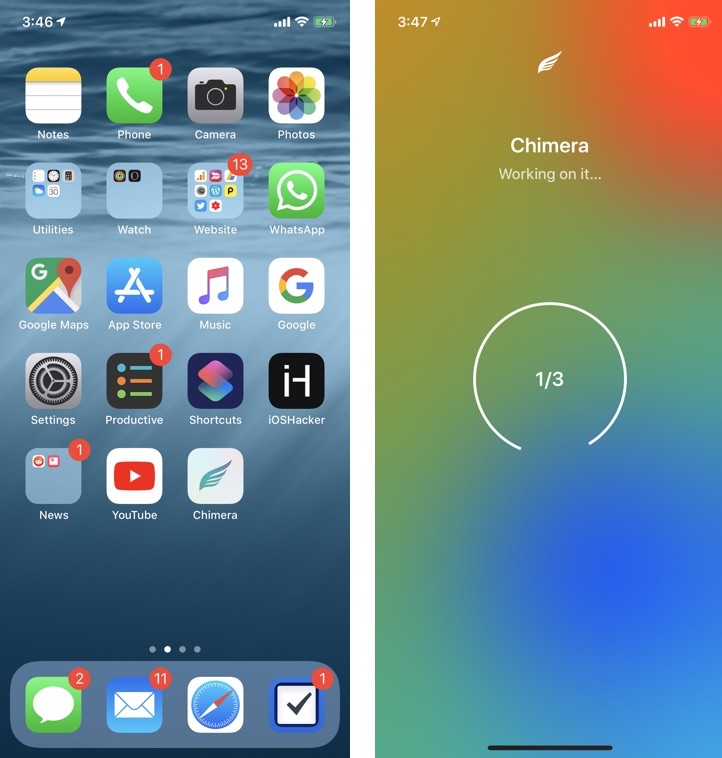 7. Tap on the 'Jailbreak' button to continue with the jailbreak process. Once Chimera has completed it will ask for confirmation and reboot your device.
After the tool has completed the jailbreak process for iOS 12.4 you will see the Sileo icon on your iOS device's home screen. Simply open the Sileo app in order to use it.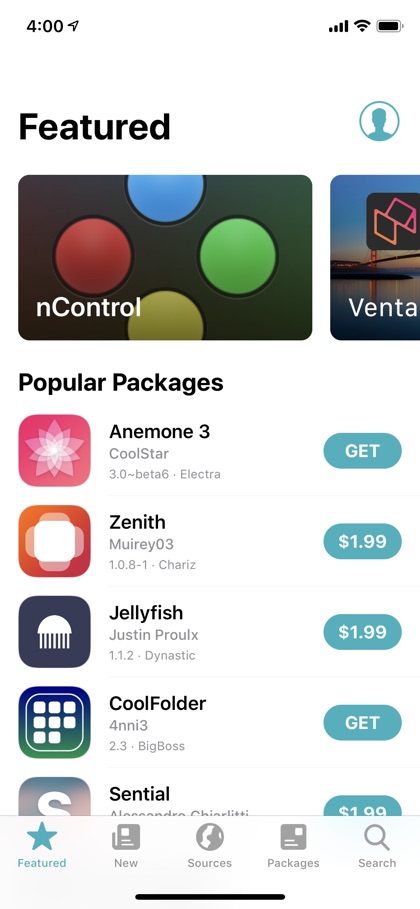 So there you go folks, this was our step by step guide on how to use Chimera tool in order to jailbreak iOS 12.4. If you have any questions, then feel free to use the comments section below.