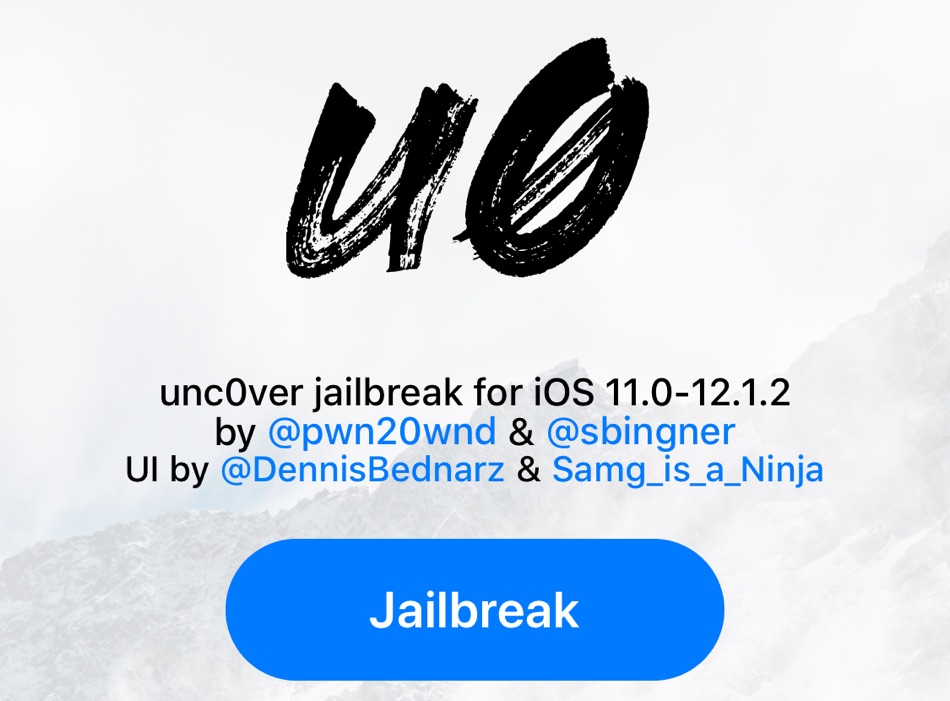 In this step by step tutorial we will show you how you can use the newly released unc0ver jailbreak tool in order to jailbreak your iOS 12 powered iPhone, iPad or iPod touch. The unc0ver jailbreak by Pwn20wnd supports iOS 12.0 up to iOS 12.1.2. So if you are running any iOS versions that includes or falls between these versions, then you are good to go.
Before following this jailbreak tutorial make sure you create an up to date backup of your device through iTunes or iCloud. Creating a backup is essential as it will make sure you don't lose your data in case anything goes wrong during the jailbreak process.
This jailbreak will install Cydia on your device and you should be able to download iOS 12 compatible tweaks on it.
iOS 12 Jailbreak Tutorial
Important: Before you proceed with the following tutorial, make sure you delete the iOS 12.1.4 OTA file from your device. Detailed on how to delete OTA file are available here.
Things You Need to Download
1. After you have downloaded the items above connect your iPhone or iPad to your computer with a USB cable and launch Cydia Impactor.
2. Once your iOS device shows up in Cydia Impactor drag and drop the unc0ver v3.0.0 IPA onto the Cydia Impactor tool.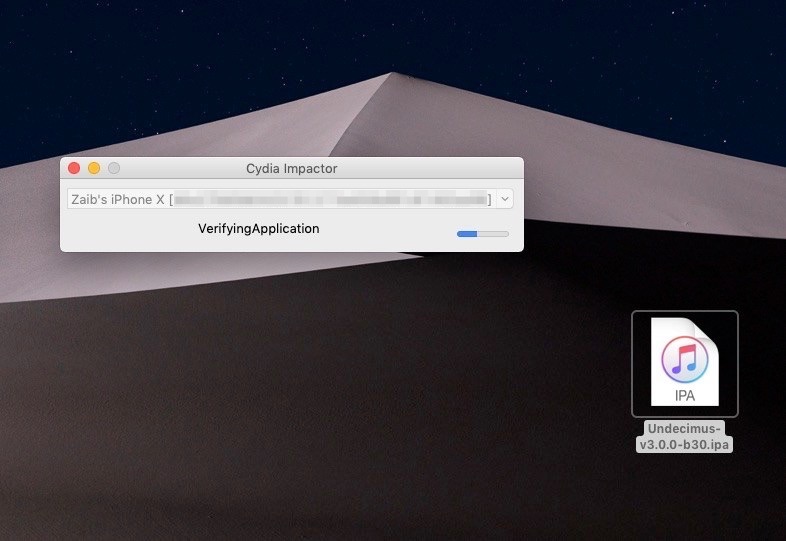 3. During the process Cydia Impactor will ask you for your Apple ID username and password. If you have two-factor authentication, then you need to create an app-specific password by going to appleid.apple.com.
4. Enter Apple ID details and then wait for the process to complete. Once Cydia Impactor is done with the installation unlock your iPhone and look for the 'unc0ver' app icon.
5. Launch 'unc0ver' app on your device. At this point you will get an app trust error. To solve this go to Settings > General > Profiles & Device Management > Your Apple ID > And tap on Trust button.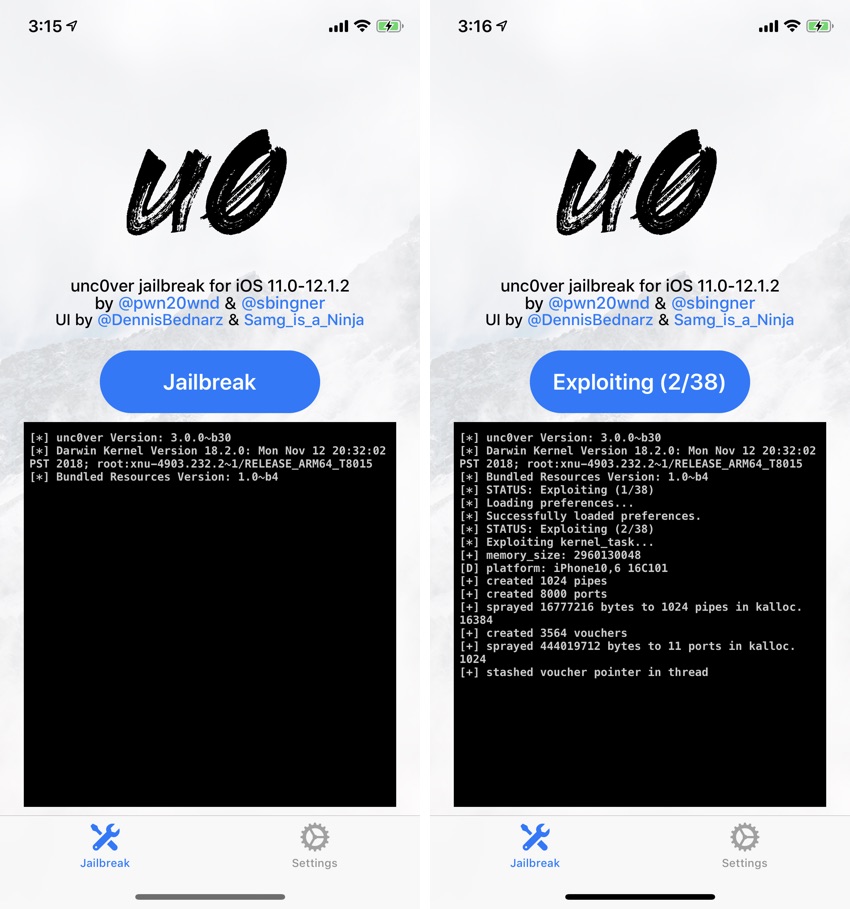 6. Return to home and launch 'Unc0ver' again. Finally tap on the 'Jailbreak' button.
During the jailbreak process your device will reboot a number of times. You might also get errors but you should keep trying until the jailbreak works and you see the Cydia icon on your home screen. You will also get a Jailbreak Complete popup after which your iPhone will reboot automatically.
Once the whole jailbreak process is complete you should be able to run Cydia and install compatible iOS 12 tweaks of your choice.
Note: If you are launching Cydia and it crashes on launch then launch unc0ver app and activate the jailbreak again.