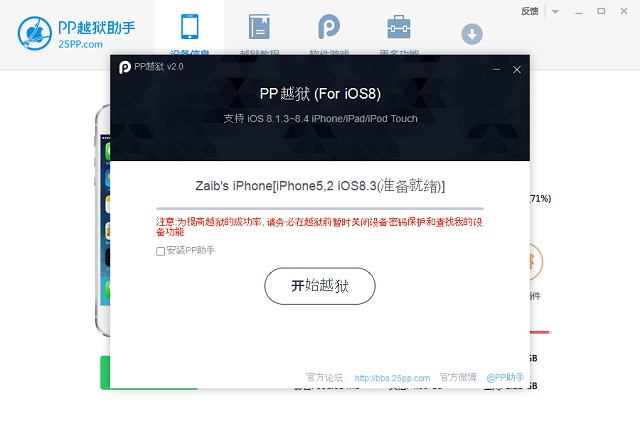 Within less than 2 hours of iOS 8.4's release Chinese jailbreak team PP 25 released their PP Assistant tool capable of untethered jailbreaking the new iOS version. The release of the tool took everyone by surprise, however minutes after its release reports started to emerge that it works without any problems. So if you have updated your iPhone, iPad or iPod touch to iOS 8.4 and want to jailbreak it you can do so by following step by step guide here.
Before continuing make sure you have created a fresh backup of your device. We recommend that you do so through iTunes.
Update: TaiG tool has also been updated to support iOS 8.4 jailbreak. We recommend you use TaiG instead. Here's the step by step guide featuring TaiG for iOS 8.4.
Things you need:
Once you have downloaded the files listed above and created a backup of your device, now is the time to start the jailbreak process.
1. On your iPhone, iPad or iPod touch open Settings > iCloud and turn off Find My iPhone. Similarly go to Settings > Touch ID and Passcode and turn it off. You can turn both of these back on after the device has been jailbroken.
2. Connect your iOS device to the computer using the USB port and launch the PP Assistant tool.
3. Once the tool has recognized your device's model and iOS version, hit the green jailbreak button.
4. From the next screen uncheck the orange PP button and click on the big next button. This will prevent the tool from installing Chinese pirated app store.
5. Next PP will display a few notes in Chinese, simply click on the button located on the right side to continue.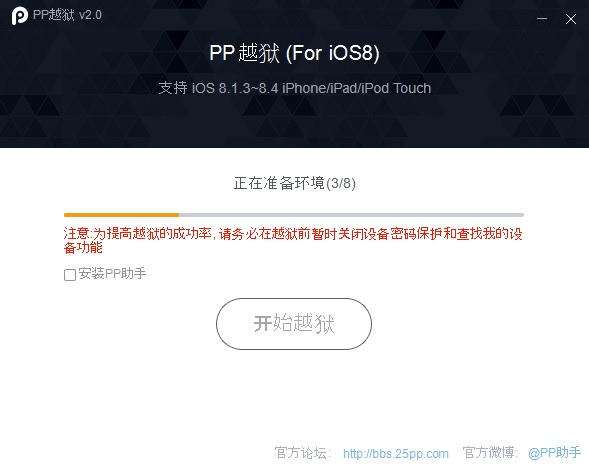 Now the jailbreak process should start on your device. Wait for it to complete. After the process has completed your iOS device will reboot and you will see a Cydia icon on the homescreen. That's it! Enjoy your jailbroken device.