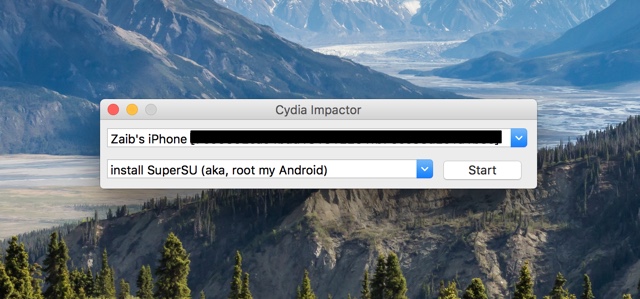 A few days ago Chinese jailbreak team PanGu released their iOS 9.2 – iOS 9.3.3 jailbreak, however their tool was limited to Chinese language and Windows platform. Today PanGu have released another version of their tool that not only features English as its primary language but also works on OS X, Linux and Windows. This release is different from the Chinese language tool released by PanGu, as it is an IPA based jailbreak that has to be used with the Cydia Impactor tool. In this post we will show you how to jailbreak iOS 9.2 or iOS 9.3.3 using the new English PanGu tool with Cydia Impactor. The guide is same for all desktop platforms including OS X, Windows and Linux.
Before you start the jailbreak process make sure you have created a fresh backup of your iPhone, iPad or iPod touch in iTunes. This way you will not lose your data in case anything goes wrong. This jailbreak only supports 64-bit iOS devices including iPhone 5s or above, iPad Air or above, and iPad mini 2 or above. iPod touch 6th generation is also supported.
Things you need
The Process
1 ) Plug your iPhone, iPad or iPod touch to your computer using a Lightning cable and launch Cydia Impactor tool.
2 ) Once Cydia Impactor is running simply drag and drop the NvwaStone IPA file you downloaded earlier on the tool. You might get an 'Apple Developer Warning', simply hit OK. It will ask you to log into your Apple ID. Enter your email address and password.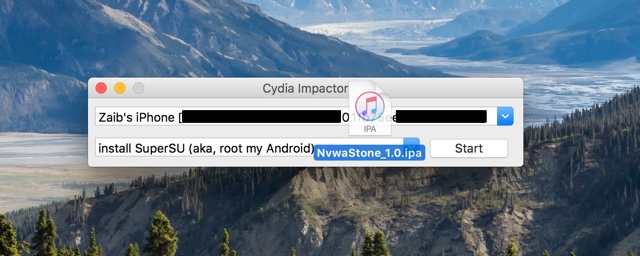 The Apple ID is used to create an Apple Developer Certificate that is used to sign the IPA file. For the purpose of this guide we recommend you use a dummy Apple ID and not the one you use for your iTunes purchases. You can find out how to create a new Apple ID for free here.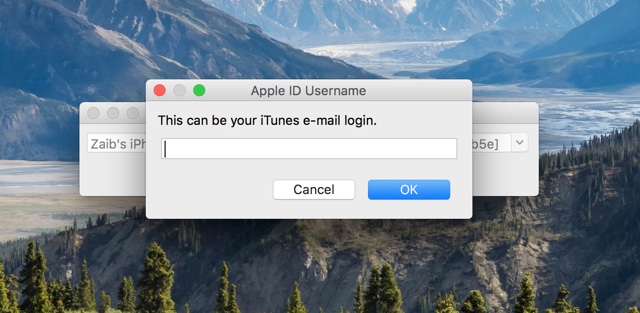 3 ) After entering your Apple ID details simply click on the 'Start' button to start the jailbreak process. The process would take a few minutes and you will get notifications asking for access to your keychain. Just click on 'Allow' to proceed.
4 ) When the process is complete Cydia impactor will return to its original screen. At this point unlock your iPhone or iPad and on the homescreen look for the PanGu jailbreak app. If it is there the process was successful.
5 ) Now open Settings > General > Device Management and tap on the developer profile. From the developer profile page tap on the 'Trust' button and then hit the 'Trust' button from the popup once again.
6 ) After trusting the developer profile return to the homescreen and launch the Pangu app. It will ask for your permission to send notifications. It is important that you hit 'OK'.
7 ) Next tap on the 'Start' button from the PanGu app and lock your device using the lock/power button.
8 ) Leave your device locked until you get the notification from PanGu app. Your device might respring a few times before the notification appears. This notification indicates that jailbreak process has completed. Now you can unlock your device and start using Cydia.
This is a semi-tethered jailbreak, which means you will have to perform step 7 and 8 after every time you reboot your iPhone, iPad or iPod touch.