Conventional wisdom dictates that Youtube is a great video resource, however if you are a regular user of the website then you would know that it is also an awesome audio resource. There are times when you just want to listen to the song, lecture or an interview instead of watching it. A lot of us also like to do other stuff when Youtube's audio is playing in the background. Unfortunately the official Youtube app limits the user from playing a Youtube video's audio in the background. As soon as you exit the Youtube app and return to the homescreen or switch to another app the audio stops playing.
If you have been looking for a way to play Youtube audio in the background without jailbreaking your iPhone, iPad or iPod touch, then you have come to the right place. In this post we will show you how you can have Youtube audio playing in the background while your device's screen is turned off or you are using another app.
How to play Youtube audio in the background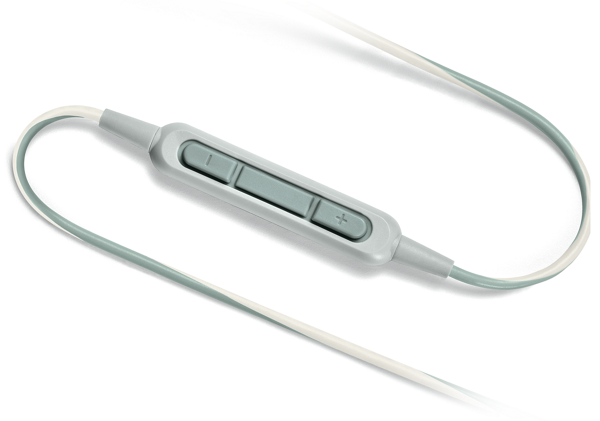 The trick involves you ditching the official Youtube application and using Safari browser instead. Just open youtube.com in Safari. Please note that you might get a popup telling you to open the Youtube app instead, dismiss it and then type the URL again. Now search for your favorite video and exit Safari. At this point audio will stop, however you can now press the 'Play/pause' button from your headphones to start the audio again. Once you have done so, you can open any other app or even lock your iPhone and you will still be able to enjoy the song or any other content that is playing on Youtube.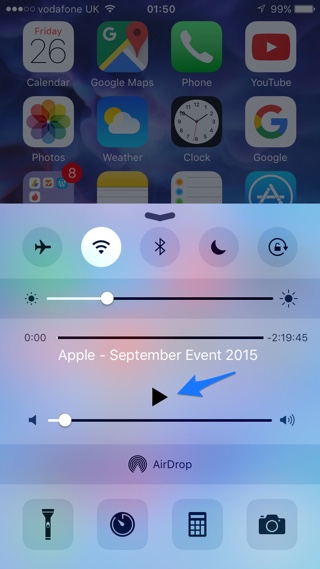 While pressing the 'Play' button on the headphones to continue playing Youtube audio is the easiest way to do it, this isn't an option when you don't want to use the headphones for the purpose. If your iPhone is connected to external Bluetooth speakers, headphones or car, then you can also use Control Center to perform the same trick. Simply open the video through Youtube.com on Safari and then swipe up to summon the Control Center. Now simply hit the 'Play' button from the music controls section and enjoy Youtube in the background.