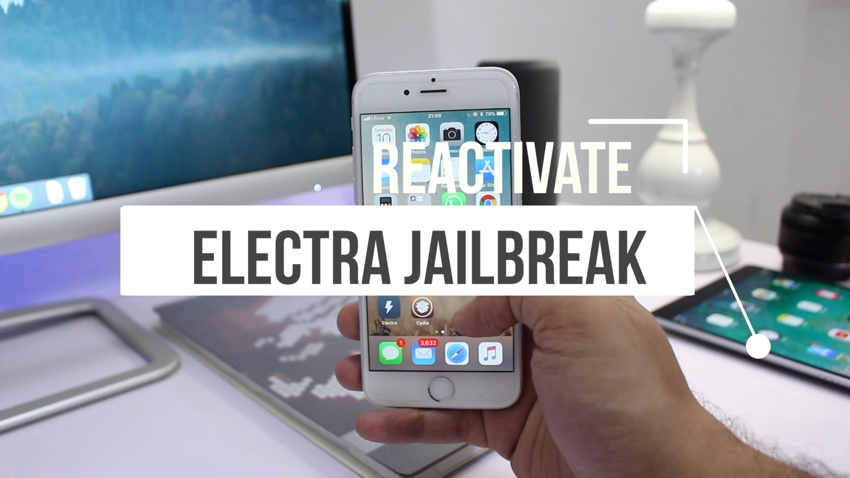 Electra Jailbreak for iOS 11 is a semi-untethered jailbreak, which means it not only requires you to reactivate jailbreak by opening the Electra app, but it also needs to be reactivated through Cydia Impactor after every 7 days to remain functional. After 7 days Cydia, the Electra app and installed tweaks become dysfunctional and keep crashing every time you launch them.
The reason why you have to reactivate the jailbreak after every 7 days is because the certificates you generate during the initial jailbreak process expire after every 7 days. Since those certificates are required for jailbreak to work you have to go through the process once again.
Here's a video tutorial on how to reactivate Electra Jailbreak after 7 days. If you prefer written steps, then they are available right below it.
Reactivate Electra Jailbreak after 7 days
1. Download Cydia Impactor and latest version of Electra IPA.
2. Plug your iPhone or iPad into the computer and launch Cydia Impactor.
3. Drag and drop the Electra IPA file on it, enter your Apple ID details and wait for the process to complete.
4. Once done, unplug the iPhone and launch the Electra app.
5. Tap on the 'Jailbreak' button and wait for the process to complete.
Note: If you see the Apple boot logo screen, then you have to perform step 4 again.
Finally launch Cydia and enjoy the jailbreak. After reactivation all your installed tweaks should become functional again.
If you aren't already, then do consider subscribing to our Youtube channel as we post more videos like this one on a more regular basis.