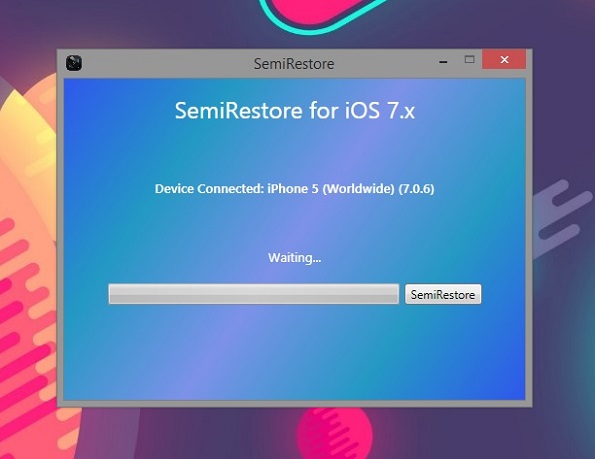 The iOS 7.1 update is currently available for download, which means if you restore your device right now it will automatically get upgraded to the latest version. While that is not a big issue for normal iOS users it is a big concern for those who jailbreak their device because iOS 7.1 jailbreak hasn't been released yet. Since Apple is not signing iOS 7.0.6 or earlier any more you cannot restore to these versions of the operating system even if you want to.
Users who are running iOS 7.0.x and are jailbroken can continue using their device without upgrading to iOS 7.1, since Apple does not force them do so. However if your device has a software problem, which makes it inevitable for you to restore it then you will lose your jailbreak if you do it through iTunes. To help users who are having such a problem a tool called SemiRestore 7 has been released. Using this tool iOS users can 'semi-restore' their device without actually updating to iOS 7.1, thus retaining their device's jailbreak state.
What SemiRestore does is it removes all the tweaks and hacks you had downloaded from Cydia, fix permissions and erase user data among other things. This tool tries to fix problems that a normal restore would do.
With this tool you cannot upgrade or downgrade to any given iOS version. It only semi-restores the version that is already running on the device.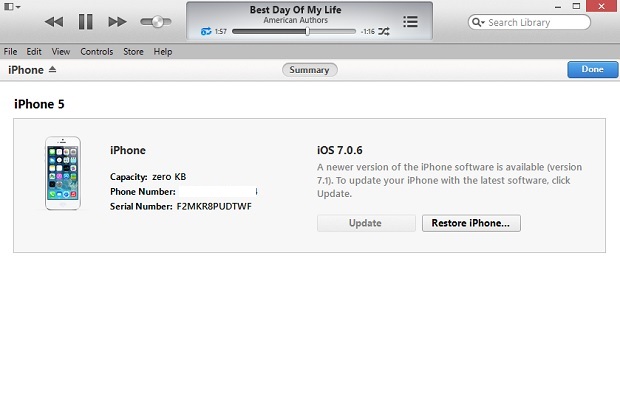 I personally tried the SemiRestore tool and to my surprise it worked as advertised. In my case my iPhone 5 running iOS 7.0.6 was not connecting to the iTunes as seen in the screenshot above. I SemiRestored it and then restored the backup through iTunes. The tool worked just as intended and I am now able to connect to iTunes normally. Also, my device is still jailbroken.
Here's how you can SemiRestore your your iPhone, iPad or iPod touch without upgrading to iOS 7.1
First of all you need to download SemiRestore tool on your device. Currently it is only available for Windows operating system. Mac and Linux versions are still under development.
In order to use this method you will need to have OpenSSH installed on your device. You can download it from Cydia for free.
If you can then make sure you back up your device before using this tool. Please note that we take no responsibility of any damages this process might cause to your device.
1. After downloading extract the downloaded file. Connect your device to the computer using the USB cable and make sure iTunes is not running. Now launch SemiRestore7.exe file.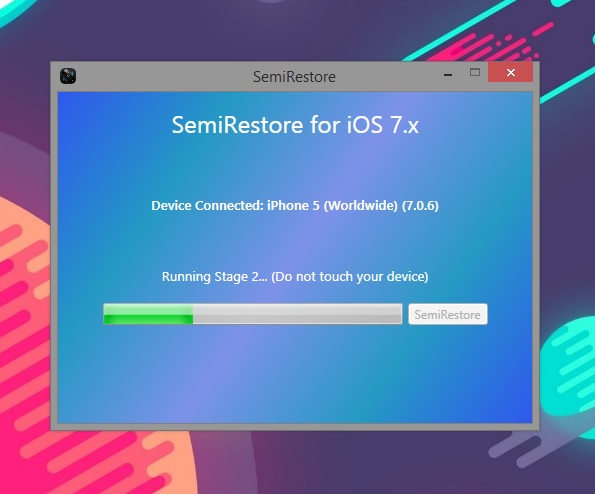 2. Afterwards click on the 'SemiRestore' button. The restore process should now begin on your connected device.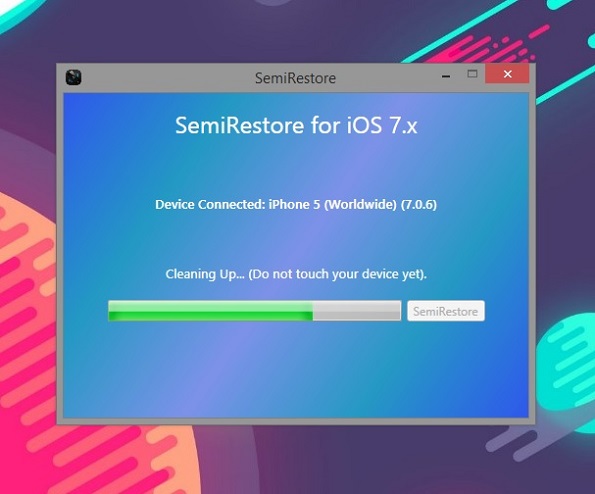 It takes a few minutes for this process to complete. Do not disconnect or use your device during the process.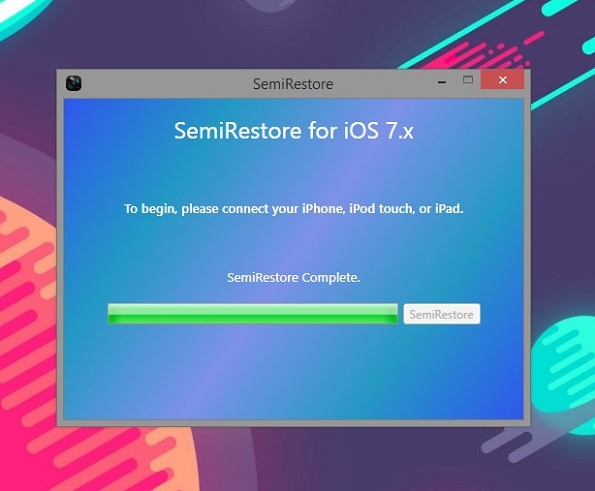 When the process is complete you will see the 'SemiRestore Complete' message. Now disconnect your device and slide to unlock it. Now you will have to set up your iOS device just like you have to do after normal restoration process. Connect it to iTunes and simply restore the back up on it.
I personally used this tool and luckily was able to save my device's jailbreak. We hope this method works for you, too. Best of luck.