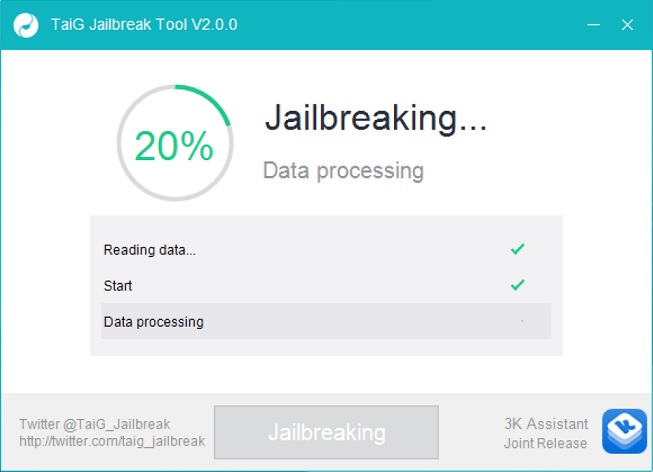 After the release of iOS 8.3 jailbreak many users who were trying to untethered jailbreak their devices using the TaiG 2.0 reported that they are having troubles using the tool. An overwhelming number of iOS users reported that their devices are getting stuck at 20% mark during the jailbreak process. Users are getting 'Jailbreak Unsuccessful' message along with error (-1101). If you are experiencing the same problem then we have got a simple fix for you. As it turns out, the problem is caused by the newer version of iTunes. Windows users can solve this issue by downloading and installing the iTunes 12.1.0 on their computer.
To fix the problem of TaiG 2.0 getting stuck at 20%, all you have to do is on your computer uninstall the iTunes software and then download the iTunes 12.1.0 (32-bit) using this link. iTunes 12.1.0 (64-bit) can be downloaded from here. You can find alternative links as well by performing a simple Google search.
Once the iTunes has been downgraded to an earlier version you can continue jailbreaking your device using the TaiG 2.0 tool. If you need help then you can use our detailed how to guide for iOS 8.3 jailbreak here.
We are sure TaiG team is working on solving this problem and later versions of TaiG will not experience this issue. If you don't want to downgrade your iTunes then we advise you to wait for an updated version of the tool.