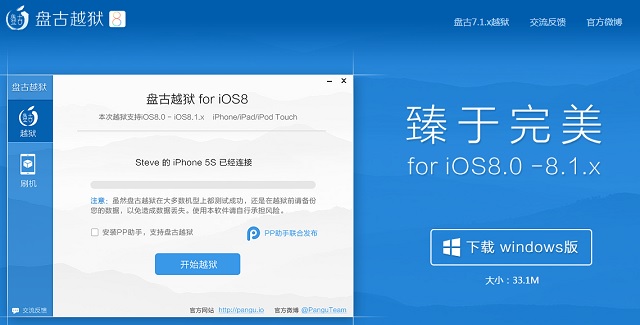 The untethered jailbreak for iOS 8 is finally out thanks to the Pangu8 tool, which has also gained the ability to install Cydia on iPhone, iPad and iPod touch. If you haven't already then now is the right time to jailbreak your iOS 8 powered device and start using your favorite tweaks and apps on it. In this post we will show you how you can use the Pangu8 tool to jailbreak your device and install Cydia on it. Jailbreaking an iOS device using Pangu tool is very easy, just make sure you read and follow all the steps below.
Update: Use the updated guide for Pangu 1.1.0 here.
Step 1. Before you begin it is highly recommended that you create a full backup of your device in iTunes. Once you have done that you can begin by downloading Pangu on your computer.
Download Pangu (Windows)
Download Pangu (Mac – Coming soon)
Step 2. Before launching Pangu, first make sure you turn off the Passcode lock and Find My iPhone service on your iPhone or iPad. This is a required step and not doing this may cause Pangu to fail.
Step 3. Now launch Pangu tool (Run it as administrator by right clicking). After Pangu has recognized your iOS device uncheck the box on your screen and hit the blue jailbreak button.
Step 4. Pangu will now start the jailbreak process on your device, wait for it to complete.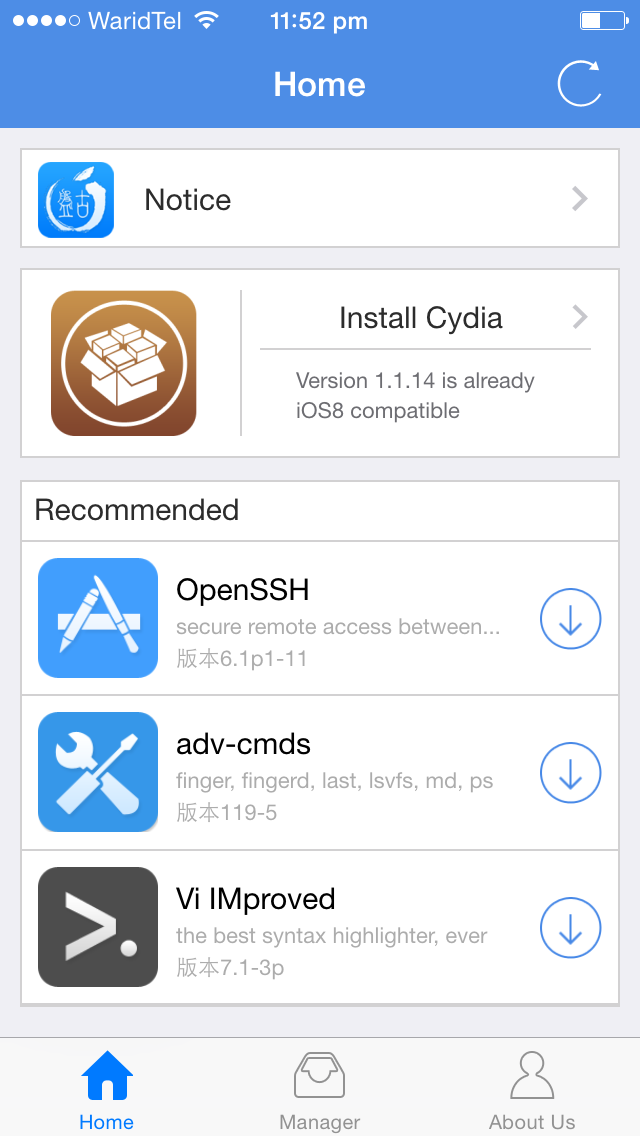 Step 5. Once Pangu is done on your computer, launch the Pangu app on your iPhone, iPad or iPod touch and install Cydia through Cydia Installer option.
Now you should have Cydia icon on your homescreen. Simply launch Cydia and let it download stuff from its default sources.
That's it! Your device is now jailbroken. You can now enjoy the ever growing list of iOS 8 compatible tweaks.
Update: Use the updated guide for Pangu 1.1.0 here.