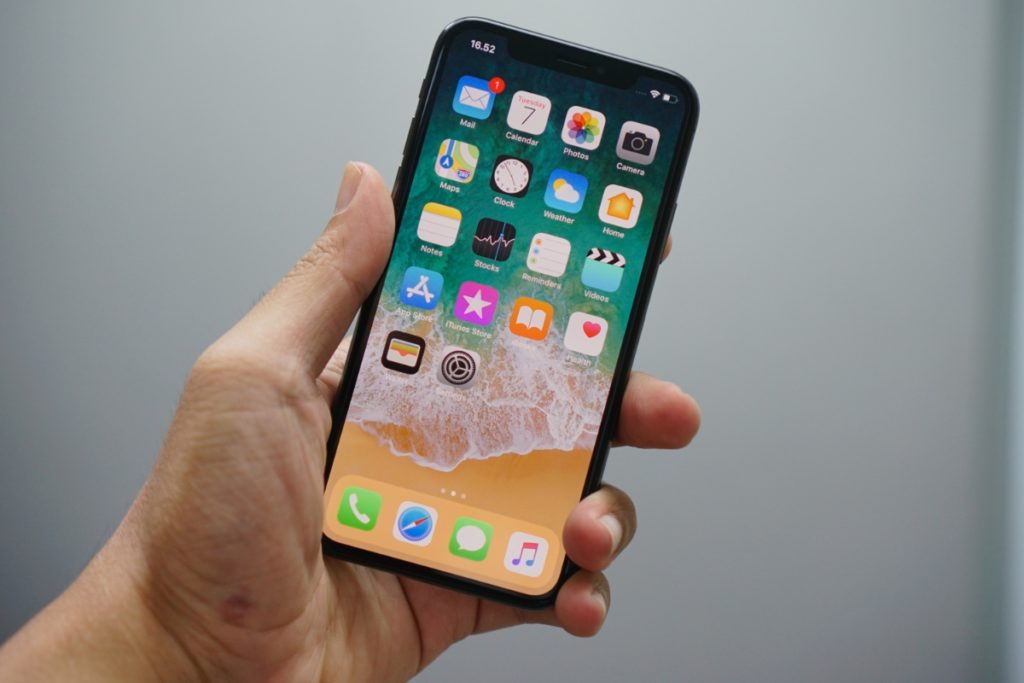 Call forwarding is a service that reroutes incoming phone calls to a different number. It is accessible on all iPhone devices, and the configuration process is rather straightforward. Using it, for instance, you can stop receiving annoying calls from the office when you are away on vacation.
By using call forwarding features and stopping your Apple devices from ringing every time you receive a phone call you can make your life easier.
In this guide we will tell you in detail what call forwarding on iPhone is and how you can start using this feature on your device.
You can also have calls forwarded to your local business number if the one you normally use has technical difficulties. There are just a few basic procedures to enable this functionality. If you don't know how to utilize the call-forwarding feature on an iPhone, don't worry; we'll explain everything step by step in this article.
What Is Call Forwarding?
The process of rerouting incoming phone calls is known as call forwarding. When you enable call forwarding on a phone number, it indicates that you want any incoming calls to that number to be routed to another number of your choosing. Whenever someone calls you, they will automatically be sent to the number you specified.
How Does Call Forwarding Work on the iPhone?
When you forward a call, your phone provider will often join two of your incoming calls into one single transmission. The call came in from the individual who dialed your number is known as an incoming call. The outgoing call is the call that your phone carrier will make to your chosen location. The caller and the person who answers at the forwarded number can communicate with one another thanks to the service connecting the two calls.
Advantages of Call Forwarding on an iPhone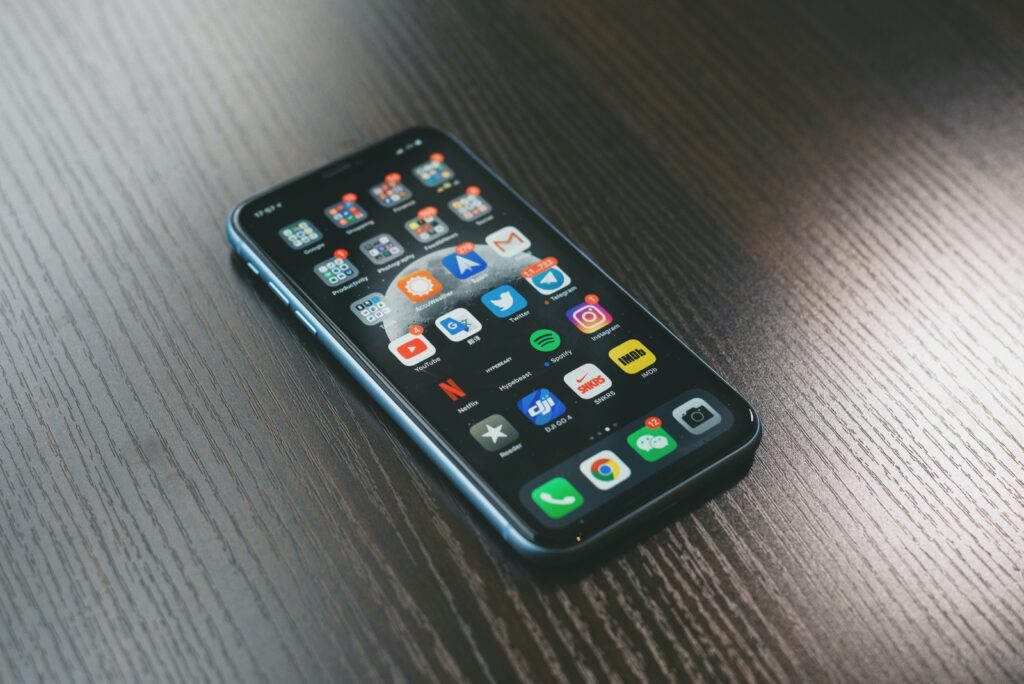 Call forwarding is an efficient aspect of phone administration that may be beneficial in many different ways, including the following:
1. It ensures that every call is attended
Call forwarding is useful for busy people and organizations who want to ensure that all their calls are answered. If an employee is not present in the office, the call may be immediately sent to a different coworker via call forwarding. Similarly, if the business is closed, the call may be transferred to the individual's personal phone. Companies and their employees don't have to worry about missing an important call while they're away from their desks, thanks to this innovation.
2. It offers a superior experience to customers
Call forwarding may be useful if a client has a problem with one of your goods or services and is searching for an immediate resolution to the issue. Even if you cannot answer the call yourself, it may be sent to a colleague or assistant to guarantee that the client will get support.
3. It allows employees more freedom to travel
Workers must travel to do their jobs most of the time. Take, for instance, journalists; to cover an important topic, they may need to relocate to a different city instead of staying at their regular news station. They can travel comfortably while ensuring that all their calls are answered since the calls pertinent to them will be forwarded to their mobile phone when they are away.
How to Enable Call Forwarding on the iPhone
There are typically two different methods of activating call forwarding on an iPhone:
1. From Settings
Your iPhone's settings may be accessed from the home screen by tapping the "Settings" icon.
Choose the 'Phone' option by tapping on it.
To forward calls, use the button labeled 'Call Forwarding.'
Call forwarding may be toggled on or off (it should turn green)
Hit the 'Forward to' button.
Simply enter the telephone number of the destination to which you want calls to be forwarded.
Now go back to the settings for call forwarding.
The number you just typed should be shown in gray color.
If everything is done right, a phone symbol with an arrow should be shown at the top of the screen to indicate that call forwarding is active.
2. Making use of USSD Shortcodes
Forward Incoming Calls When the Phone Is Busy
To enable forwarding of calls when your line is busy, dial this number: *67*Enter Primary Phone Number#.
You should dial: *67*5555551234# if you want your calls to be forwarded to 5555551234.
Forward Incoming Calls When the Phone Is Left Unanswered
Turn on the device, then go to the keypad and dial: *61*Enter Primary Phone Number#.
You should dial *61*5555551234# if you want your calls to be forwarded to 5555551234.
Forward Incoming Calls When the Phone Is Unavailable
Launch the Phone app on your iOS device. Enter the following code into the phone dialer: *62*Enter Phone Number#.
Simply activating the function requires you to tap the Call button.
You should dial *62*5555551234# for your calls to be forwarded to 5555551234.
Other Methods for Forwarding Calls from an iPhone
The iPhone provides a second option for rerouting incoming phone calls. This requires making use of the call-forwarding service provided by your cell carrier. Please follow the guidelines below if you are located in the United States.
If you have a GSM carrier such as T-Mobile or AT&T, the following applies to you:
Launch the Phone application.
Enter the phone number that you want your calls forwarded to.
After pressing #, go to the call button. Just dial the number but hold off on putting through the call for now.
For those who use CDMA carriers like Sprint or Verizon, follow the same procedures outlined above, except when you get to step 2, dial *72 instead of the number 2.
After completing the procedures outlined above, you should be able to identify your carrier by the confirmation message or sound you hear on your device. In addition to activating call forwarding for all incoming calls, you must keep in mind that you may enable other forms of call forwarding by dialing a different code. For instance, if you have a Verizon phone, you may set up call forwarding such that it is activated only for calls that go unanswered by dialing *71. If you have a Sprint phone, you need to dial *73.
Easy access
Even if you aren't now located in the United States, you should still be able to utilize the service significantly. Call forwarding is offered by an overwhelming majority of mobile carriers around the globe, including in Europe and other parts of the world. The only difference is that they may ask you to call something different from what was listed above in their instructions. Before attempting to set up forwarding this way, you need to make sure that you have checked with your cell carrier first.
How to Disable Call Forwarding On iPhone
It is just as simple to turn off the call forwarding function as it is to turn it on, and one may do so by utilizing any of the following two methods:
By using the Settings app
Follow the below steps to disable call forwarding using your iOS device's settings –
Launch the app for configuring settings.
Tap the 'Phone' icon.
Select 'Call Forwarding' from the menu.
Swiping the button to the left will turn off the Call Forwarding feature on your phone.
By using Universal Short Codes
Launch the Phone app, enter the code below using the keypad, and tap the Call button. You will be notified as a confirmation that all call-forwarding services to your number have been terminated.
Deactivate Busy Call Forwarding by Dialing (#67#)
Deactivate Call Forwarding for Unanswered Calls by Dialing (#61#)
#62# – Turn Off Forwarding for Calls That Cannot Be Received
Conclusion
It is not unusual to have difficulties with the network, to be tied up in a conference, or to be absent from the phone when an incoming call rings. Calls may go unanswered, which may be devastating to companies and people who work from home.
This common function of phone administration is known as call forwarding. It is used to reroute or forward calls to another phone number of your choosing, unconditionally or according to a particular condition. You can ensure that all your calls are answered by using call forwarding.
We hope that this article addressed most of the questions you had about call forwarding on an iPhone, including how it works and how to set it up.