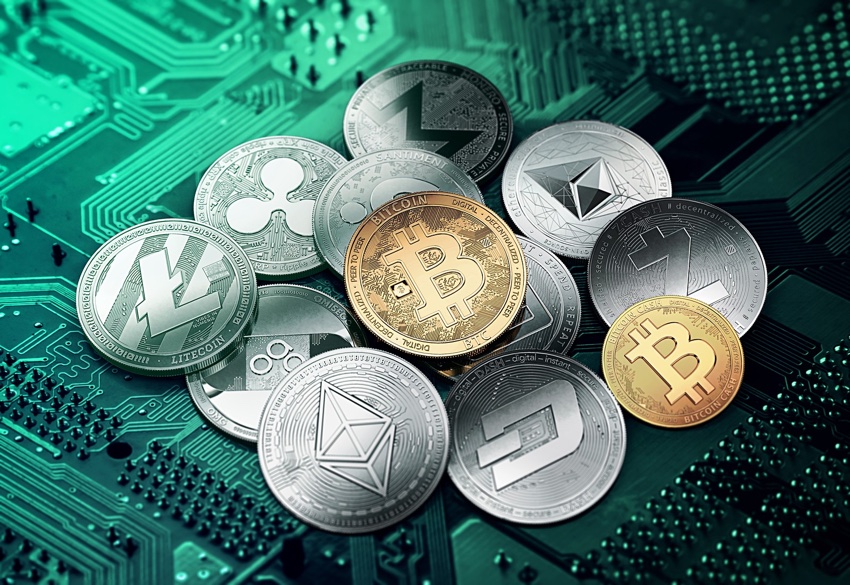 In a world driven by mobile use, it's only right that innovative technologies make their way onto our smartphones and one such technology is cryptocurrency. Despite speculation regarding security, power and even the availability of crypto on our devices, you may be surprised to know that it's actually much simpler than you think. From wallets and payments to trading and even mining, here is how you can use cryptocurrencies just from your mobile.
Wallets
Mobile wallets are a pretty common commodity when it comes to cryptocurrency storage and are arguably some of the most secure depending on their method of working. Offline mobile wallets allow you to store your cryptocurrencies effectively in your pocket without risk of hacking or fraud, while those connected to a network may be at slightly more risk but are easily accessible as and when you need them. Through these mobile wallets, traders and casual users alike could store, exchange and even make payments with their cryptocurrency coins with a few taps on their screen and in some cases, with fingerprint security.
Trading
More and more leading cryptocurrency trading sites are opting for mobile trading options for their platforms and as a result, are opening themselves up to new audiences. These mobile trading facilities not only provide these platforms with new audiences, but it also provides their users with a real-time and constant way of keeping on top of their investments. Most cryptocurrency markets change so quickly and can be extremely volatile in some cases, so keeping on top of ongoing trends as often as possible is a must. With mobile trading, investors can better determine the best times to trade or simply keep up with the market while they're away from a computer.
Mining
Mining on mobile is a little more complicated, but it's still entirely possible. For smaller, lesser-known coins, using an app to mine cryptocurrencies could be an ideal way to do so. However, miners need to bear in mind that Apple has recently announced a ban on mining apps that use your phone's processing power in which to mine coins. If the app is used but the mining is done off-device, then they are allowed, but all on-mobile mining has been banned. For larger coins, mining via mobile may not be financially beneficial, as it could take more money in the form of electricity than you'd be getting back in coins.
Payments
Using your mobile to make cryptocurrency payments isn't widely available currently, but with the rise in contactless mobile payments, this could very much change with the rising popularity of cryptocurrencies. Through confirmation of payment via fingerprint or the entry of private keys, the use of a device as a method of payment could be as simple as tapping against a dedicated reader. However, this would require the further adoption of cryptocurrencies across the globe and while this is still a hope for coin owners and users, it's not a reality quite yet.
While using just your mobile for cryptocurrency is possible, venturing out into the world of computers could give you more power where necessary but for those wanting a more casual experience, there's no reason why your smartphone can't contain everything you need. Whether you're simply using it for coin storage, or you venture into the world of trading and investments, hopefully, this guide has given you an idea on where to start with cryptocurrency on mobile.

Disclosure: iOSHacker may receive a commission if you purchase products through our affiliate links. For more visit our privacy policy page.