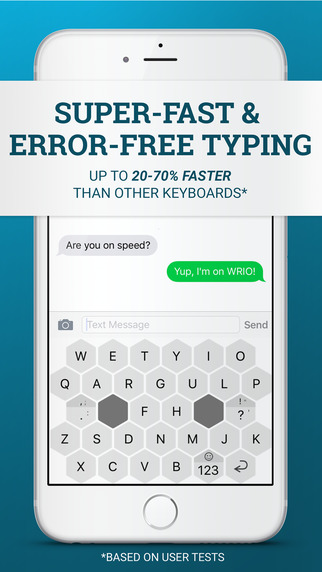 Have you ever wondered why for so long, we have still stuck to the QWERTY layout on our keyboards? Why haven't we changed it, especially with the rise of touch screens, where we can customize it to anything we like? This is a question that WRIO thinks it has the answer to. WRIO is a keyboard for iOS that would fit right in with honeycombs inside of a bee hive. Each key is on a hexagon shaped button. There are now two space "bars" around the middle of them, along with a few punctuation keys. WRIO says that this layout can improve typing speeds. But does it?
Personally, I just couldn't get used to it. I'm sure that if I spent enough time on it I could, but I'm not highly motivated to do that, since I'm going to be switching keyboards on other devices. I also found that for some punctuation marks, you needed to hold down on the key, which slowed me down. There are some great features in it however. So great that I wouldn't mind Apple adding to their own keyboard.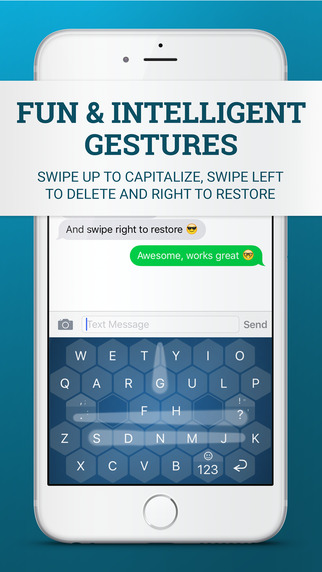 One of the things I love is the shortcuts. If you swipe up on a letter key, you have that word capitalized. Swiping to the left acts as a space bar, and if you deleted too much, swiping to the right restores the text. It also has a built in emoji keyboard, which is a nice little addition.
Something that could be a big deal breaker for some though, is a lack of spell check. This isn't a fault of WRIO, it's just because Apple does not allow third-party keyboards to have access to that. Never the less, that could be a problem, especially if you are just getting used to a new keyboard.
While WRIO is an iPhone keyboard you can still use it on iPad, however its not worth it as it's super buggy. It feels like you're running an iPhone only app in 2X mode, but with a keyboard. And if you open it in an iPhone only app, it covers the entire screen, forcing you to quit the app. (Even in the WRIO app itself!) It's much better on the iPhone, as the buttons are a lot smaller, so your fingers can get to them faster.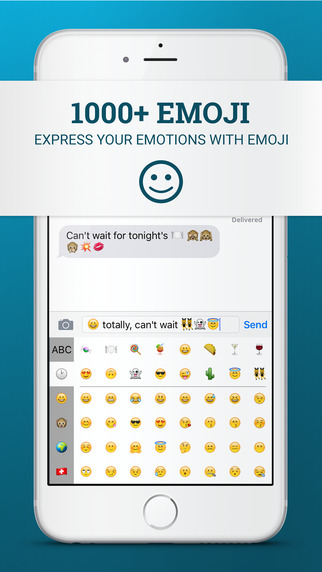 So, is WRIO worth it? At the moment, I think the asking price of $2.99 is a bit steep, especially there's no native support for the iPad and lack of spell check. But I think with some updates, WRIO can become a solid keyboard. And, hey, I wrote this entire review with it, so it can't be that bad.
What do you think of WRIO? Let us know in the comments!
Disclosure: iOSHacker may receive a commission if you purchase products through our affiliate links. For more visit our privacy policy page.