iOS 9 jailbreak is out and everyone who has either jailbroken their device or is considering to do so wants to know which tweaks are working on it and which are not. The good news ladies and gentlemen is that a lot of mainstream Cydia tweaks have been updated to add support for the latest iOS version, while others are in the process of getting updated. If you have successfully jailbroken your device then we have got a nice list of tweaks that you should download right now. Read on to learn about 10 tweaks you should install on your iOS 9 device right now.
CacheClearer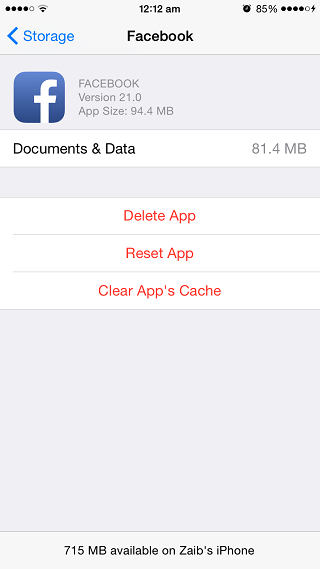 CacheClearer tweak allows users to free up space on their iOS device by deleting cache used by individual apps. The tweak also offers 'Reset App' option, using which you can essentially reset the app to as if it was just downloaded from the App Store. CacheClearer is available for free.
iCleaner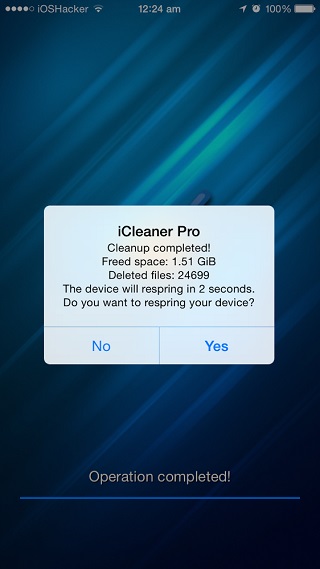 iCleaner Pro is a great tweak that allows you to free up space on your iPhone or iPad by deleting unnecessary stuff from it such as Caches, Messages attachments, unused data from Cydia and Applications and more. iCleaner makes a big difference as it is capable of freeing up space upwards of 1GB. You can download iCleaner Pro from Cydia for free.
Eclipse 2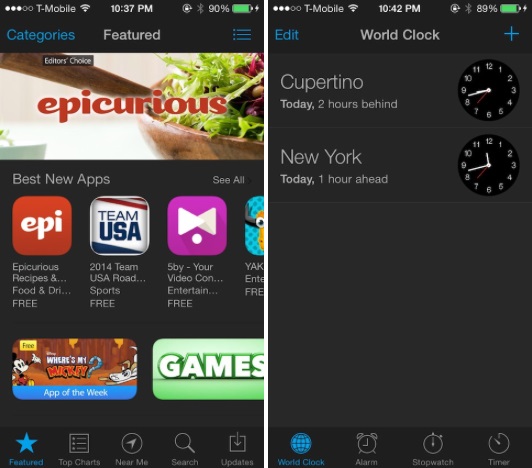 Eclipse brings a special dark mode to iOS devices. It applies the dark mode in most stock and many third-party apps, giving you a uniform 'dark' experience. Eclipse not only makes iOS's UI look good but also makes it convenient for user to use the device at night. In addition to that you can also add custom UI colors to apps. You can even blacklist Eclipse in certain apps if you don't like the change it makes to them. Eclipse 2 tweak is available in Cydia for $0.99.
f.lux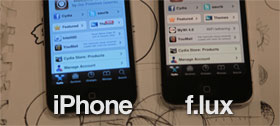 f.lux tweak makes it easier for iPhone users to use their device in dark places or at night by warming up the colors on the screen and removing the blue light. The tweak cleverly changes the color settings after sunset, so you don't have to. You can download f.lux beta on your iOS 9 powered device by adding 'https://justgetflux.com/cydia/' to your Cydia sources. It is available for free.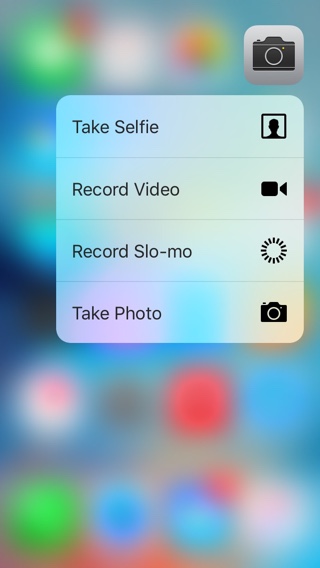 The recently released Forcy tweak works exclusively on iOS 9. It activates the 3D Touch homescreen icon menus found on iPhone 6s on older devices. So you can access the quick access menus, even if you have an older iPhone, iPad or iPod touch. Instead of force touching you have to swipe up on an icon to reveal the menu. Forcy is available for free.
SwipeSelection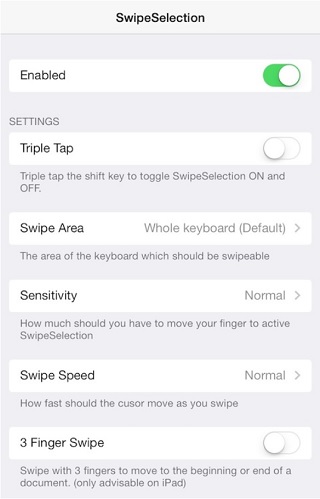 SwipeSelection is a tweak every iOS user should install. It allows users to move the typing cursor easily by simply swiping on their keyboard. The tweak also makes it super easy to select text by sliding, which is much more efficient than the stock iOS solution. You can download SwipeSelection from Cydia for free. The SwipeSelection Pro with added features is available for $1.99.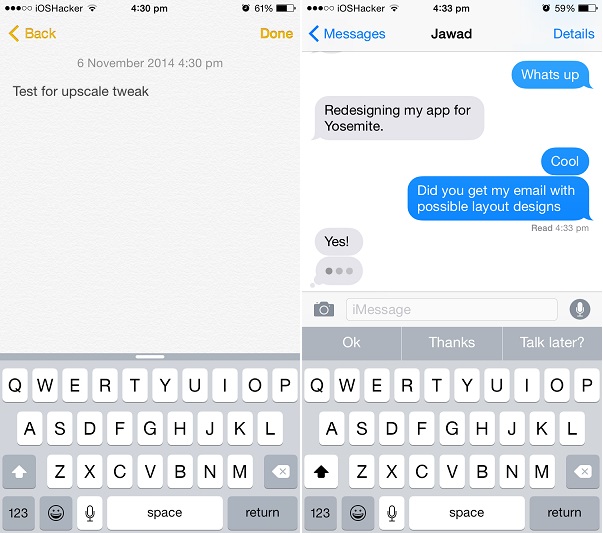 The UpScale tweak allows users to change the resolution of their device. So if you have an iPhone 5s and want to try out the resolution of iPhone 6, you can do so using UpScale. In addition to selecting presets you can also enter custom resolutions on your device. UpScale tweak is available in Cydia for free.
Winterboard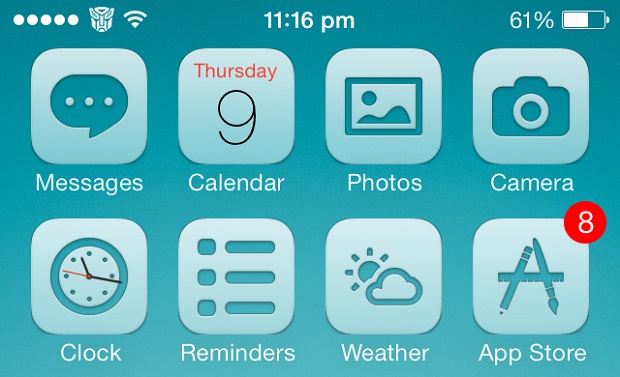 If you are a longtime jailbreak user then you would already know what WinterBoard does. If you are not, then it is a must have tweak that allows users to apply themes and visual elements developed by third-party developers on their iOS devices. There are thousands of Winterboard themes available in Cydia that you can download and apply. Winterboard is available for free. You can find the instructions on how to use it here.
WatchNotifications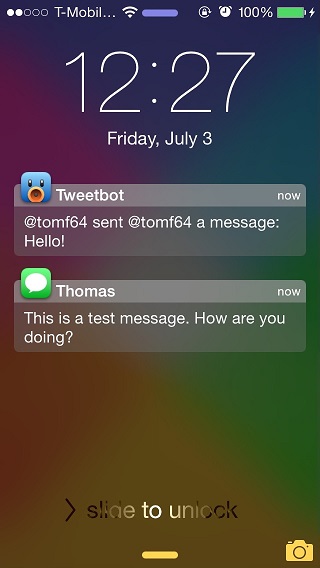 Love the way watchOS notifications look? Well you can get them on your iOS 9 powered device by installing the WatchNotifications tweak from Cydia. The tweak is available for just $1.
YouTubed
The YouTubed tweak enables users to hear the audio of a Youtube video playing on the official Youtube app in the background. You can download YouTubed for free.
Disclosure: iOSHacker may receive a commission if you purchase products through our affiliate links. For more visit our privacy policy page.