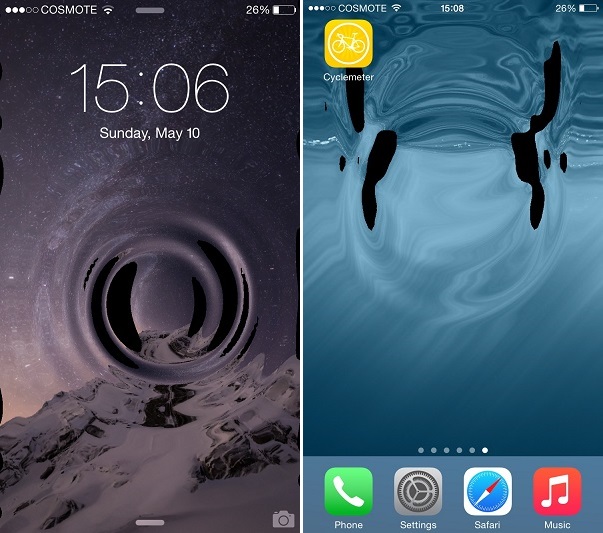 Have you ever wanted to have cool ripple effect on your iOS device? If answer to that silly question is yes, then the new AquaBoard (iOS 8) tweak is here for you. The tweak that was already available for older iOS versions has been updated to add support for the latest version of the operating system. With AquaBoard tweak you can get OpenGL based ripple effect on your homescreen and the lockscreen. The effect can be seen as you tap on the screen and the effect responds to your taps.
In addition to taps you can also drag your finger and the interactive water ripple effect will follow your finger's movements. AquaBoard tweak offers some customization options as well. From settings you can choose from 10 different theme options and change size or depth of the ripple. If you are worried about excessive battery usage then don't be as the tweak stops the rendering as soon as you stop touching your screen or when the homescreen or the lockscreen is not visible. So if you are using an app or the device is placed in your pocket the tweak won't use any resources whatsoever.
AquaBoard (iOS 8) is a nice visual hack that adds some fun to iOS's touch interface. You can download it from Cydia for $2.99.