No matter which device you are using you have to make use of its keyboard. Whether you are on your computer, tablet or smartphone there's hardly anything you can do without it. So naturally a good or bad keyboard can significantly affect your experience of using the device. On a computer you can simply replace a keyboard if you don't like it. However despite the introduction of third-party keyboards on an iPhone or iPad things aren't so simple, unless your device is jailbroken. There are many tweaks in Cydia that allow users to change the way iOS keyboard works, add new features to it, add new keys, change its appearance and much more. In this post we have featured the best Cydia tweaks for iOS keyboard that are available for download right now. Read on to learn what these tweaks do and how you can download them on your device.

iKeywi3 adds an entire number row on top of the keyboard with 0 to 9 keys. This makes it easier for users to enter the number without changing to the number mode. Alternatively you can add symbols such as !@#$ etc., entering which also requires changing to the number mode. In addition to adding the top row iKeywi3 is also capable of adding buttons for cut, copy and paste on the side. This is useful in larger devices like iPhone 6. This tweak is available in Cydia for $1.99.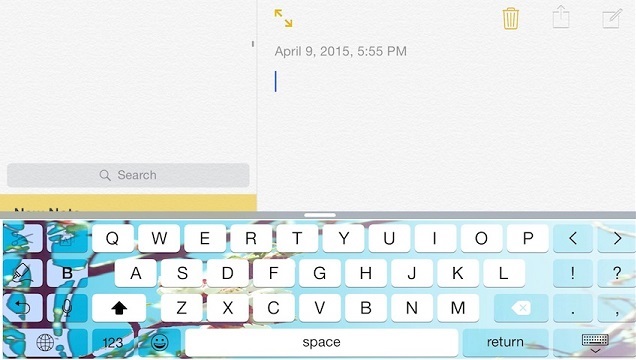 When it comes to personalization there is nothing better than being able to change the entire background of something. ImageBoard lets you do exactly that to the stock iOS keyboard making it possible for you to replace the grey background of the keyboard with any image of your choice. ImageBoard is available for free.
One of our favorite iOS 8 tweaks for keyboards is KeyboadVibrate8. This tweak adds a vibration feedback to the keyboard that feels like it is part of the system from day one. For users coming from other platforms this will bring something they are accustomed of having. You can download KeyboardVibrate8 from Cydia for free.
Keyboard Accio makes it simpler to switch between two of the most used keyboards by simply pressing the globe button. Usually when you tap the globe button you have to cycle through all the keyboards you have enabled in order to reach the right one. With this tweak you can switch to the top two options by pressing the globe key. If you want to switch to any other keyboard apart from the top two then you can tap and hold globe button to access the list menu. Keyboard Accio is a must have keyboard tweak for people who have multiple keyboards enabled. You can download it for free.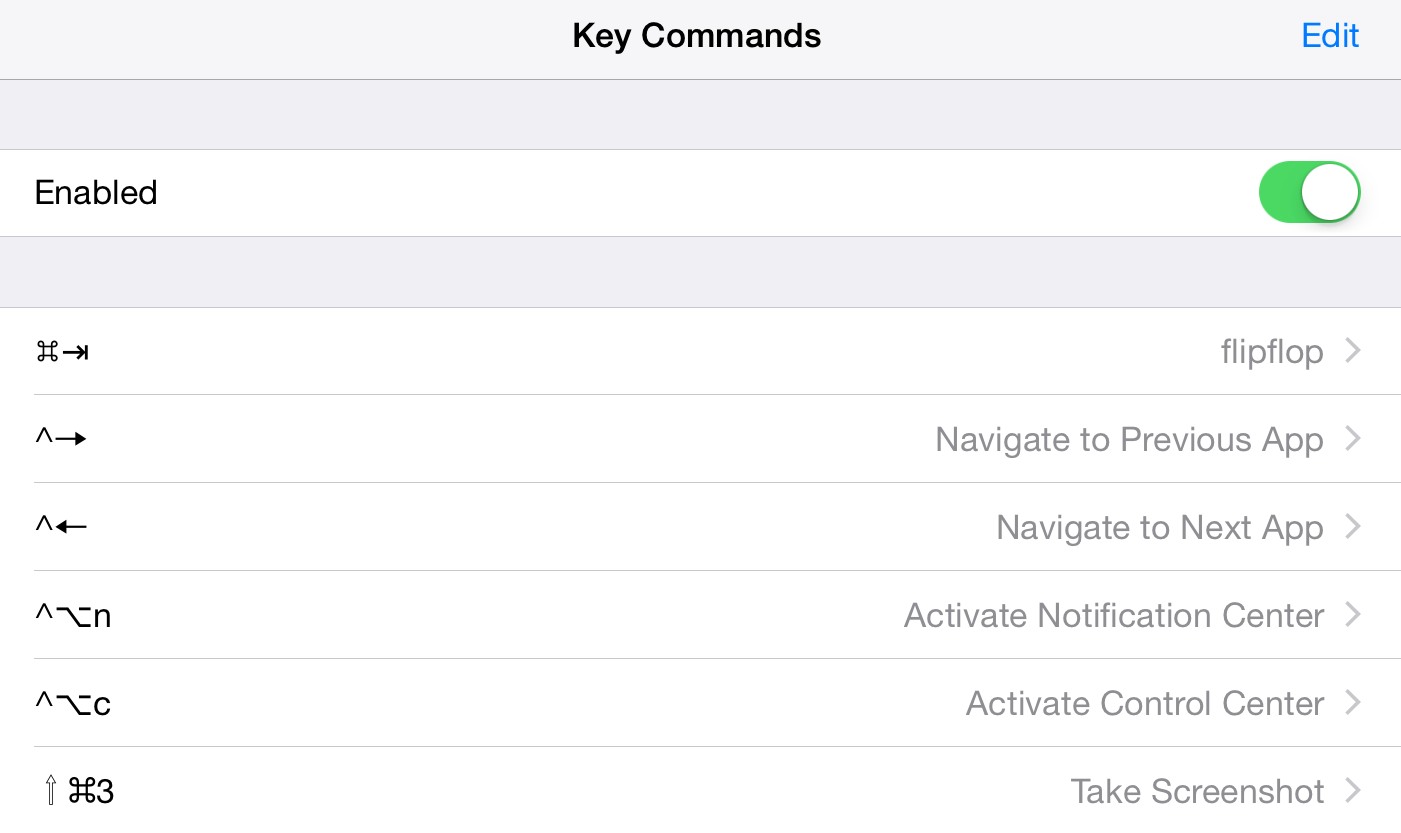 KeyCommands combines your physical keyboard and Activator to let you have desktop like keyboard shortcuts on your iPhone or iPad. All you have to do is create key combinations and assign Activator actions to them. You can have shortcuts for switching to previous or next app, taking screenshot, accessing Control Center or Notification Center and more. You can download KeyCommands from Cydia for $1.99.
NoKeyPop disables the popup effect that you see when tapping any key on the keyboard. This makes using the keyboard a bit more subtle. You can get it from Cydia for free.
You may have noticed that whenever you launch the Safari browser or conversation page of the Messages app you have to tap on the typing field before you can start typing. TypeTab and AKMessages are two tweaks that make the process easier by putting the typing cursor on the typing field, so you can begin entering text right when you launch the application. TypeTab is for Safari while AKMessages is for Messages app. Both are available for free.
SwipeSelection makes it easier to move the cursor while typing or selecting the text as they can do it by simply swiping the finger over the keyboard keys. You can move the cursor right by sliding your finger from left to right or move it left by going right to left. Selecting the text is simple enough as well with this hack as you can do it by beginning your slide from the backspace key. SwipeSelection is the most useful keyboard tweak for iOS and a must have for everyone. You download it from Cydia for free.
SlideCut lets you perform a number of useful actions by creating a key combination with the spacebar. There are many actions that you can perform including cut, copy, paste, select all, undo, redo, selection, move right or left and more. Each action has a designated combination. For example, you can tap and hold the space key and move your finger to 'X' key on the keyboard to cut text. To perform the function you have to move finger to the alphabet key without lifting it. All the shortcuts for this tweak are listed on our detailed post here. You can download SlideCut for free.
ShowCase shows lowercase letters on the keyboard buttons when shift key is off. This is different from the stock behavior of the keyboard in which letters don't change at all. You can get it for free.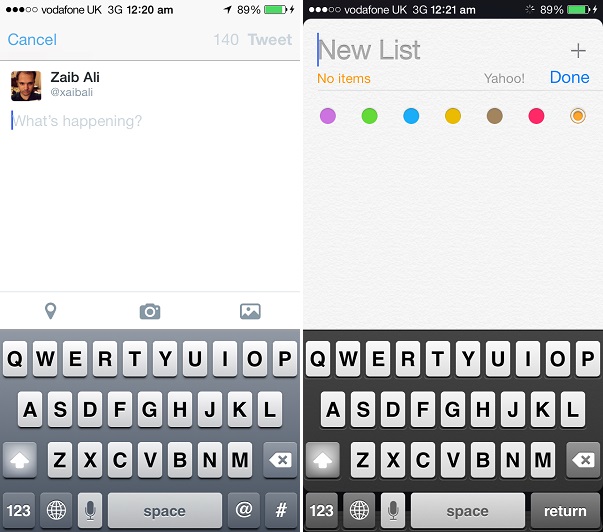 VintageKeys brings the good old look of iOS 6 keyboard to iOS 8. You will get the new look as soon as you install the tweak from Cydia where it is available for free.