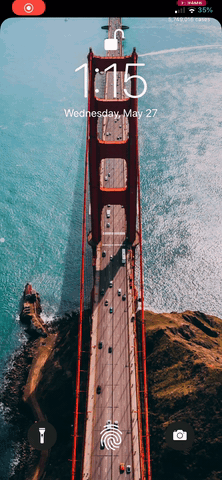 Have you ever set a lock screen wallpaper that you really liked only to find out it does not look good because the lock screen clock is obstructing it. If answer to that question was a resounding yes, then you are going to love the Houdini tweak.
This tweak automatically hides the lock screen date and time and only brings it back when the user wants to check the time. The tweak hides clock, data and other lock screen elements and shows them again when the user taps on the screen or long press on it.
From tweak's settings you can select if you want the clock to show with a single tap or a long press. You can also choose to hide other elements and show them on demand. This includes Face ID padlock, Quick Action toggles etc.
Houdini tweak is compatible with a number of tweaks that includes JellyFish, Kalm, Complications, Dualclock and more.
You can download Houdini tweak from the Packix repository where it is available as a free download. It works with iOS 13 all the way up to iOS 14.8.
More tweaks: