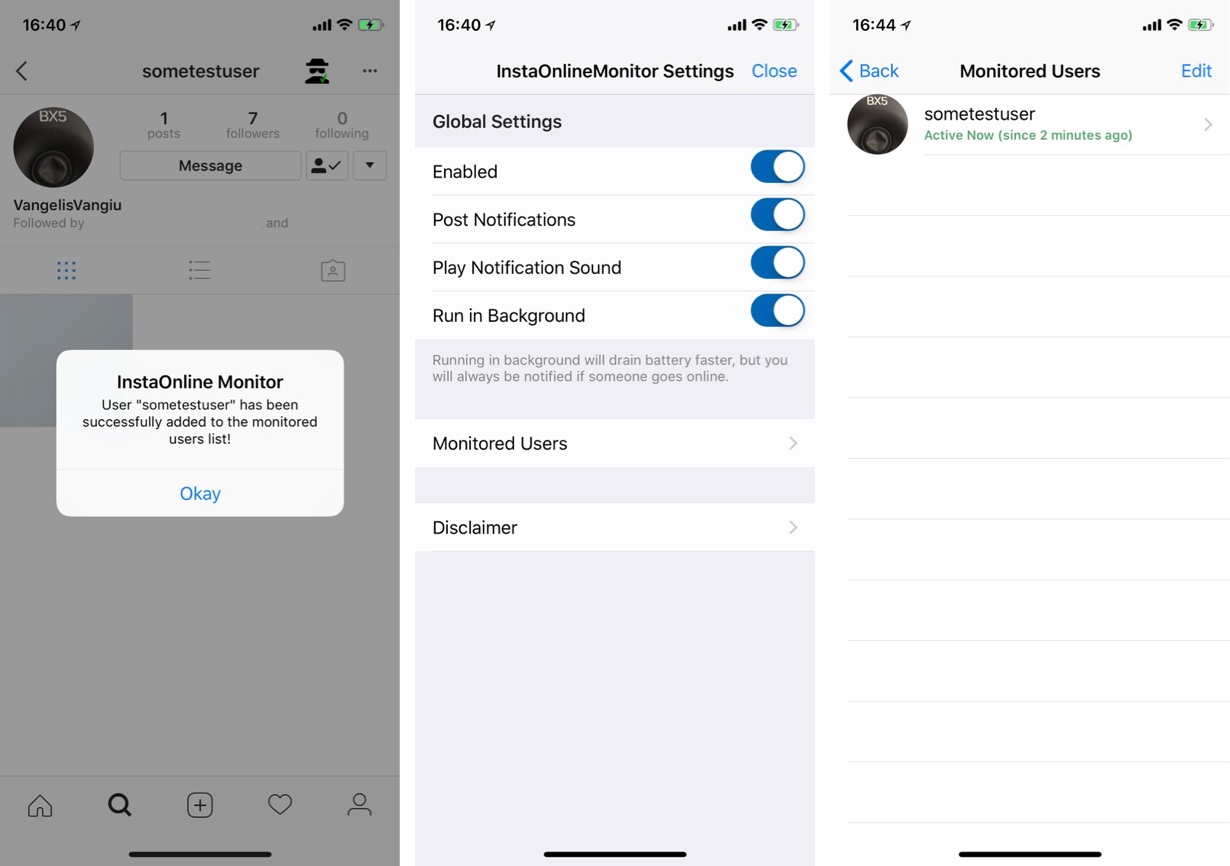 Have you been stalking someone on Instagram and want to know when they come online and go offline? Well there is a tweak for that. Jailbreak users can install InstaOnlineMonitor tweak from Cydia. Once the tweak has been installed and configured you will get a notification when a particular user comes online or goes offline.
With this tweak you can monitor the online/offline status of any user you have had conversations with. After installation you can add the users you want to monitor in a list, right at this moment the tweak will start tracking their activity and let you know when their status changes. Perhaps what makes this tweak most effective is the fact that it does not require you to have Instagram app opened. The tweak works in the background and will notify you of currently monitored user's status even when you are not actively using Instagram app.
InstaOnlineMonitor does not put any limit to how many users you can monitor at any given moment, so you can add as many Instagram users as you like to your monitored list and get notified of their online status. From tweak's settings you can customize notifications according to your preferences.
The tweak is not limited to just notifying you about a user's online activity, as it will also show you the history for the online/offline activity for any given user.
To be able to track online/offline status of an Instagram user you need to have your own activity status turned on. You also need to have at least one message conversation with the user you want to track.
You can download InstaOnlineMonitor tweak from Cydia, where it is available for $2.49. It is compatible with iOS 11 all the way down to iOS 9.