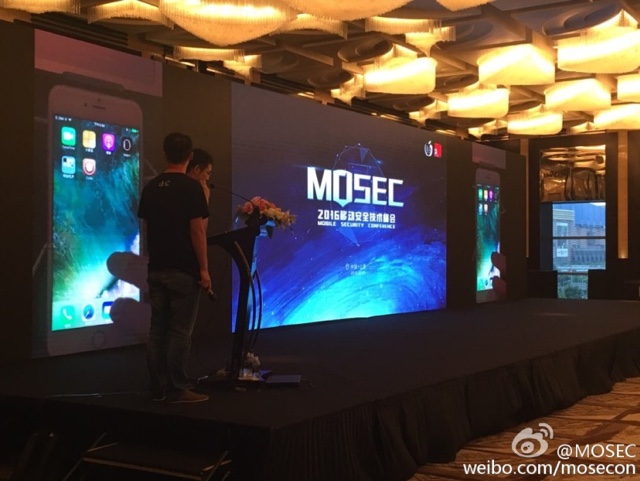 On July 1st Pangu presented at the MOSEC conference. During its presentation the jailbreak team showed iOS 10 screenshots that clearly featured the Cydia icon. This was an obvious attempt from the well known jailbreak team to show the world that they have a working iOS 10 jailbreak and plan on releasing it when the software update is released in the fall. While the authentication of iOS 10 jailbreak was proved with photos, there was a rumor too that was circulating around the Internet about the jailbreaking team.
Many sources claimed that Pangu officially announced at the MOSEC event that they will release an iOS 9.3.2 jailbreak in the coming days. Many believed this report and were expecting the imminent release of a new Pangu tool in the next few days. We didn't report on this rumor as it was not backed by any credible source and warned against believing it, however we watched how jailbreak users got excited and scammers and spammer started to take advantage of the situation.
Now a user who goes by the name of @vangelis_at_POC on Twitter has come forward to clear the air around the release of iOS 9.3.2 jailbreak. According to the user, who is one of the organizers of the MOSEC conference Pangu team made no claim about the release of iOS 9.3.2 at the event and it is just a rumor. You can find the complete tweet from vangelis embedded below.
I don't know @PanguTeam has already 9.3.2 jailbreak or not. The FACT is 9.3.2 jailbreak within a week is a rumor.

— vangelis (@vangelis_at_POC) July 2, 2016
So there you go folks. If you were excited about the prospect of an iOS 9.3.2 jailbreak coming next week, then we are sorry to disappoint you. We will update you when a real news about jailbreak is available, until then keep reading iOSHacker.
Disclosure: iOSHacker may receive a commission if you purchase products through our affiliate links. For more visit our privacy policy page.