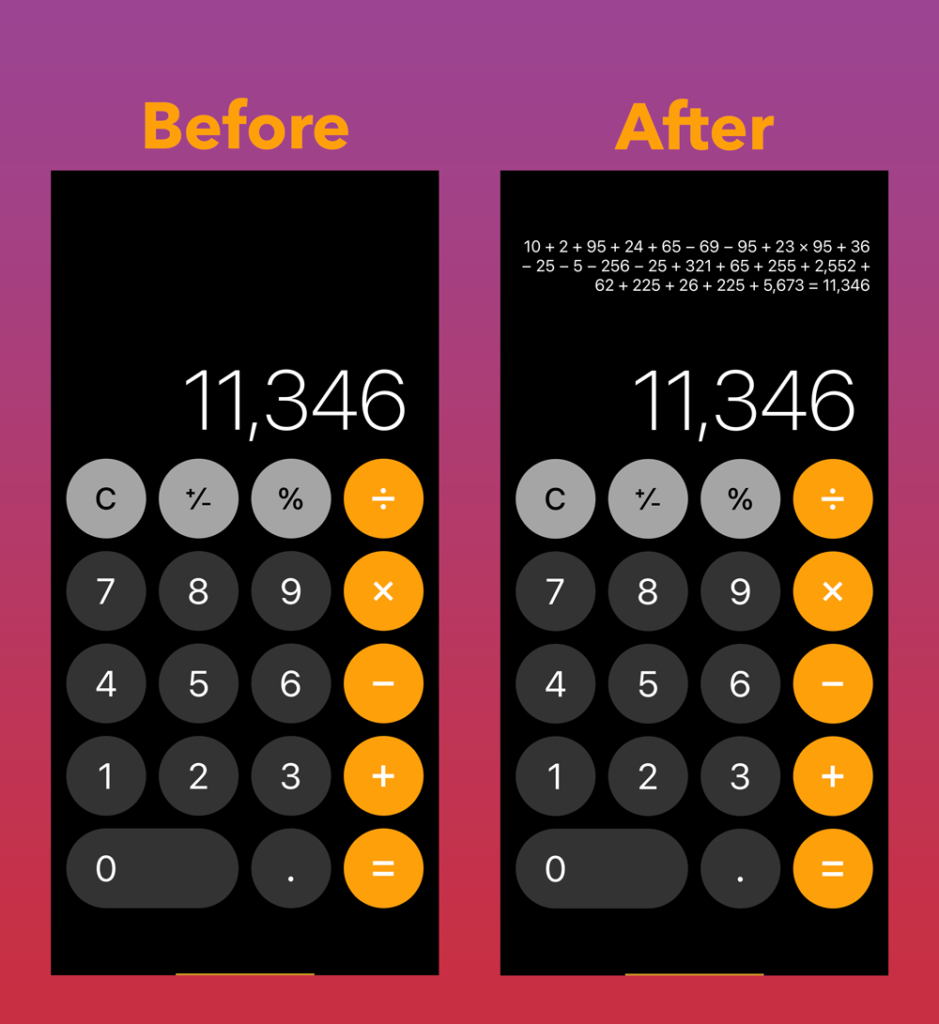 Calculator app on the iPhone is pretty simple, which isn't necessarily a bad thing. However one thing that is missing from this stock app is the ability to keep calculations showing.
Users who make long calculations on their iPhone's Calculator app have been asking for this feature for a long time however Apple has not offered it yet.
The newly released PerfectCalc tweak eliminates the need for using third-party apps and brings a very important feature to Calculator on iPhone. After installing this tweak you will be able to see all of your calculations in the Calculator app.
Having the calculations showing along with the result helps users in finding mistakes in their calculations without having to re-perform them if they doubt that they have made a mistake.
Just like any Calculator app that displays calculations, the calculations appear as long as you keep a single calculation going. The previous calculations disappear as soon as you tap on the reset button to start a new calculation.
You can download the PerfectCalc tweak from developer Miro92's repo (https://miro92.com/repo/), where it is available as a free download.