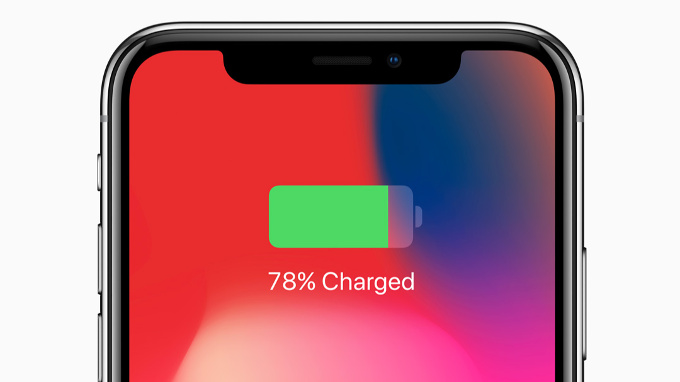 iPhone X, iPhone 8 and iPhone 8 Plus are the first iPhones to support Fast Charge. With the super useful Fast Charge feature, users can recharge their iPhone at a much faster speed, saving them significant amount of time. Fast charge feature can make all the difference when you have to leave your house in a hurry and your device's is running low on battery. When iPhone is connected to a fast charger, it will recharge up to 50 percent battery in just 30 minutes.
To be able to Fast Charge your iPhone X, iPhone 8 or iPhone 8 Plus you need special chargers, that don't come with the iPhone in the box. You will have to purchase them separately from either Apple or a third-party accessory maker.
Also needed for fast charge feature is a USB-C to Lightning Cable, the normal USB-A Lightning cable that comes with your iPhone in the box won't work for fast charge.
Here are the fast chargers that enable fast charging.
Note: If you are buying a USB-C Power Adapter from Apple solely for the purpose of fast charging your iPhone, then go for the 29W one, since it performs the same as the other two but is significantly cheaper at $49. If you already have a 61W MacBook charger, then you can use it with your iPhone for fast charge.
How To Check The Capacity Of A Charger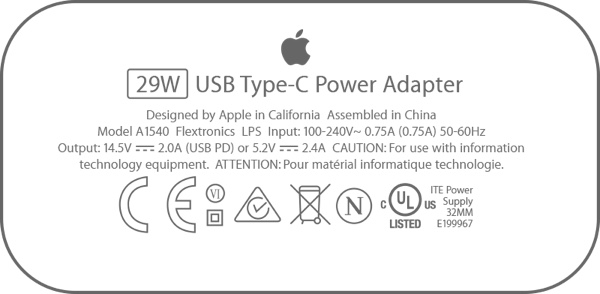 You can quickly check the wattage of your original Apple charger by simply looking at its bottom. There you will find the model of the charger and the Wattage information. For example, the image above shows that the charger is 29W.
Can you fast charge an older iPhone?
Sadly Fast Charge feature is only supported on the latest iPhones (X, 8 and 8 Plus). However you can improve the charge time of your iPhone 7, iPhone 6s or earlier by using the 12W iPad Charger with it.