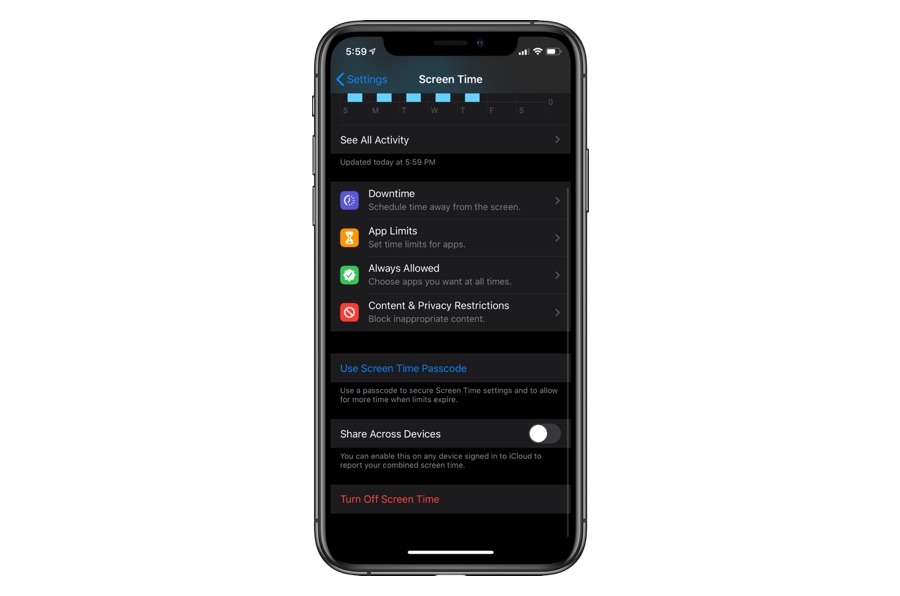 With the release of macOS Catalina, Macs have finally received the Screen Time feature. This means just like the iPhone and iPad, macOS users can also track their daily and weekly usage and see which apps they spending the most time in. Screen Time feature also enables Mac users to put restrictions on certain apps and categories, which is useful if you want to reduce the time you spend in certain applications.
A great thing about the Screen Time feature is that it syncs its data across all devices, which means you can get a unified usage report for your iPhone, iPad and Mac. This feature is also great if you want to set up parental controls on Mac. While unified reports are great, they may also raise confusion among users, especially if they want to separately track their iPhone usage from their Mac usage.
It even makes sense to track these two separately since you might do your work in Mac Safari but use the iPhone or iPad Safari for leisure. So a combined report for Safari usage time isn't always helpful.
How to Track iPhone and Mac Screen Time Separately
Good thing is you can turn off Screen Time syncing and track iPhone and Mac Screen Time separately. You can do so by performing a few simple steps.
On your iPhone or iPad open Settings.
Go to Screen Time option.
Now turn off the toggle for 'Share Across Devices'.
Once you have turned off this toggle your devices will let you track iPhone and Mac Screen Time separately and give you usage reports for individual devices.
You can turn off Screen Time feature entirely by following our guide.