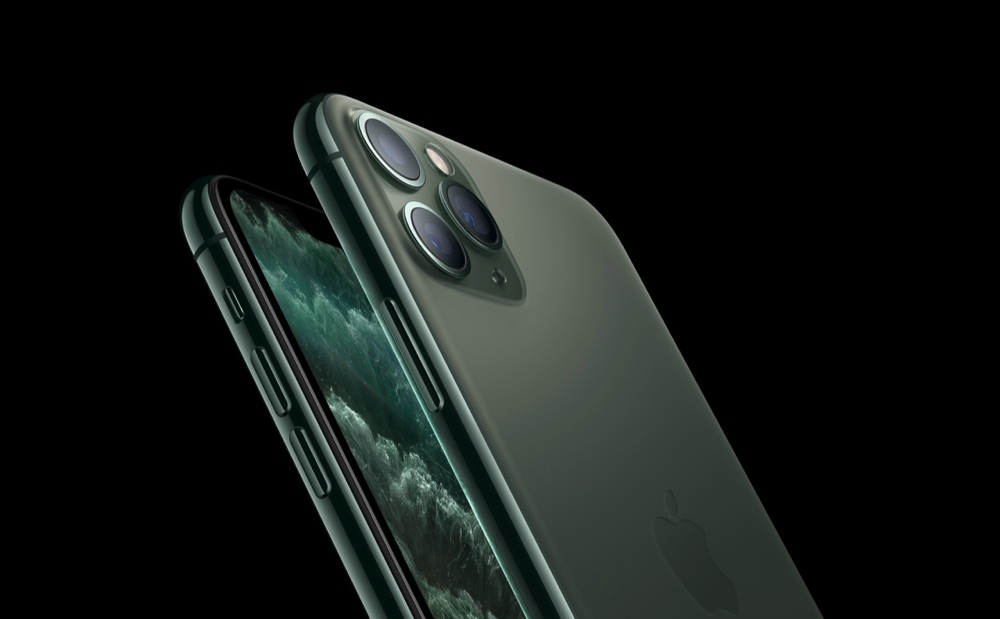 After months of anticipation and leaks Apple has finally announced the new iPhone Pro and iPhone Pro Max, both of which will be available for pre-order on September 13th. Following the announcement the overwhelming majority of iPhone fans (and others) are saying Apple has delivered the second 'S' cycle device in a row since the new iPhones, despite their Pro moniker are not that different to last year's iPhone XS and iPhone XS Max. One might even argue that the devices are not that different when compared with two years old iPhone X, which was considered revolutionary at its launch.
We being die-hard Apple fans have also a lot to say about the newly announced iPhone Pro and iPhone Pro Max. While we will publish a detailed review of the smartphones once we get our hands on them, these are some of our first impressions regarding the new devices.
Things We Hate
Alright, hate might be a strong word in this context but we are going to use it anyway for the sake of argument and to make the headline of this article more clickable (sorry). However we do dislike many aspects or lack of some aspects in these new 'Pro' iPhones. Here it goes…
The camera layout
Of all the controversial things Apple has done in the past few years (the notch, butterfly keyboard, Mac Pro design to state a few) the camera layout of the new iPhones is right up there. There's no shortage of people mocking the layout of the back cameras with memes and even comparing the look with electric stoves. While we agree that Apple could have done a better job at the look and feel of the rear cameras we understand why Apple went with this look. Our beloved Malala Yousafzai also jumped into the iPhone 11 Pro mocking bandwagon.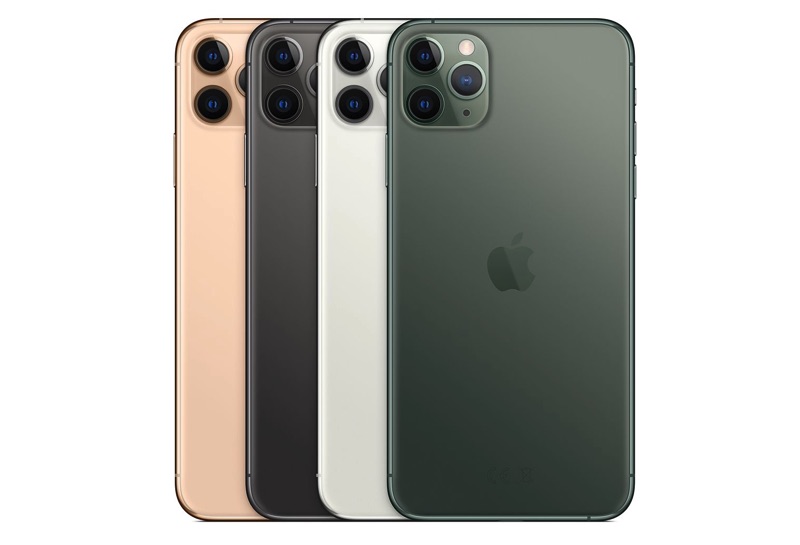 Possible technical reason why Apple chose this camera layout might have to do with the cameras working. Another explanation of the infamous design could be because Apple wanted to give its iPhones a distinctive look, similar to how the notch makes iPhone distinguishable from the sea of Android smartphones out there. Similarly there's no shortage of high-end Android smartphones with triple cameras out there, and this design controversial as it may be will make iPhone stand out in the crowd.
Boring old design with the same notch
When iPhone X came out two years ago it featured a revolutionary design. Since its launch we have seen tons of Android smartphones trying to emulate its look. Some have even taken bold initiatives to improve upon it such as Samsung's punch hold design and Vivo's motorized selfie camera that opens and closes on-demand, thus eliminating the need of having a notch on display.
While we didn't expect Apple to get rid of the notch altogether we did expect it to reduce its footprint to some extent. Apple could have made it narrower on the sides and thinner from top to bottom. However no design changes have been made to the notch, in fact you will not be able to tell the iPhone X and iPhone 11 Pro apart if you are holding the devices side by side facing the front side.
Apart from the camera layout (that we are not a fan of) there's also no different between these devices no matter if you look at them from the sides or the back. Unless if you think shifting the Apple logo to the middle is a design change.
It being a forced S Cycle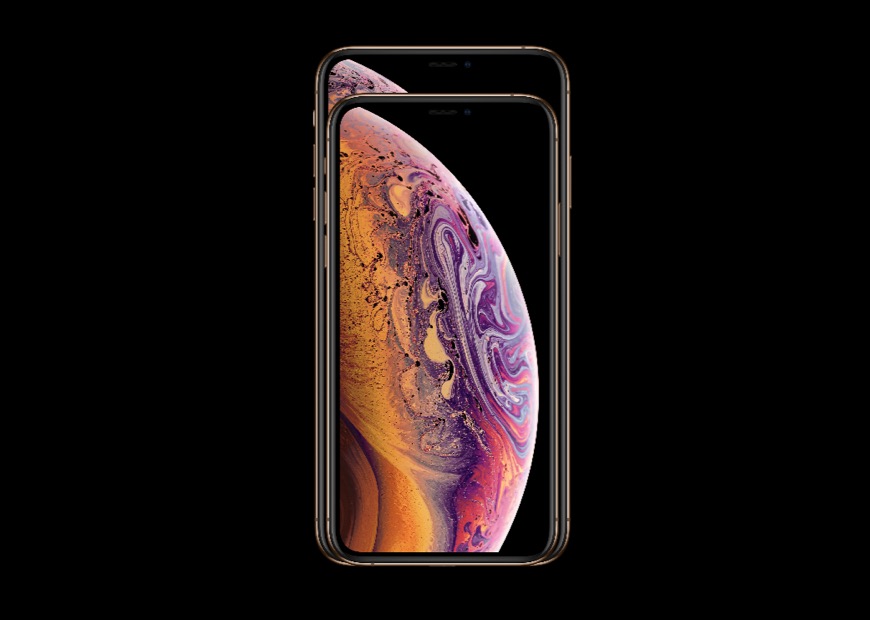 As implied many times in this article already iPhone 11 Pro and iPhone 11 Pro Max are both S cycle devices, which means Apple has forced the S cycle upon its users for the second consecutive year. In fact the kind of features Apple has introduced in the iPhone this year, one might even go as far as saying this is the device that should have been released last year as opposed to iPhone XS and XS Max. With iPhone 11 Pro devices Apple is simply playing catch up not only with its competition but also itself.
No price reduction
iPhone 11 Pro and iPhone 11 Pro Max start at $999 and $1099 respectively. If we talk about the 5.8-inch model, then this is the same price iPhone X launched at two years ago and iPhone XS sold for last year. Similarly iPhone 11 Pro Max starts at $1099, which is same as iPhone XS Max's starting price.
To make matters worse Apple is still offering 64GB storage on the baseline models meaning you are not only paying the same price as last year for an 'S' model you are also getting no storage boost. Things get particularly annoying for iPhone 11 Pro buyers when they learn Apple has offered a $50 discount on the $699 iPhone 11 when compared with its predecessor iPhone XR.
Things are even worst if you live in the UK as Apple has increased the price of the baseline iPhone 11 Pro from iPhone XS's £999 to £1049. Similarly the larger iPhone starts at £1149 instead of £1099 like last year.
The 'missing' features
If you have been following the leaks over the past few months then you would have been bummed to see many of the 'confirmed' features from reliable sources not making their way to the final device. This includes the highly anticipated bidirectional charging feature that would have allowed users to recharge their wireless charging equipped accessories such as the AirPods by placing them over their iPhone. According to rumors Apple had plans of adding this functionality to iPhone but has shelved it for another year. I was particularly looking forward to this feature and even bought the AirPods 2 wireless charging case specifically for it. We just hope this feature does not see the same fate as the AirPower charging mat and gets shelved for life.
While rumors did not indicate this, we were hoping for Apple to finally embrace USB-C on its newest iPhones, like it already has on last year's iPad Pros. However despite adding 'Pro' to the name Apple has not offered iPad Pro-like USB-C charging port on the newest iPhones.
Things We Love
Its not all bad with this years iPhone. So cheer up and read about all the things that we really love about iPhone 11 Pro.
Significantly better battery life performance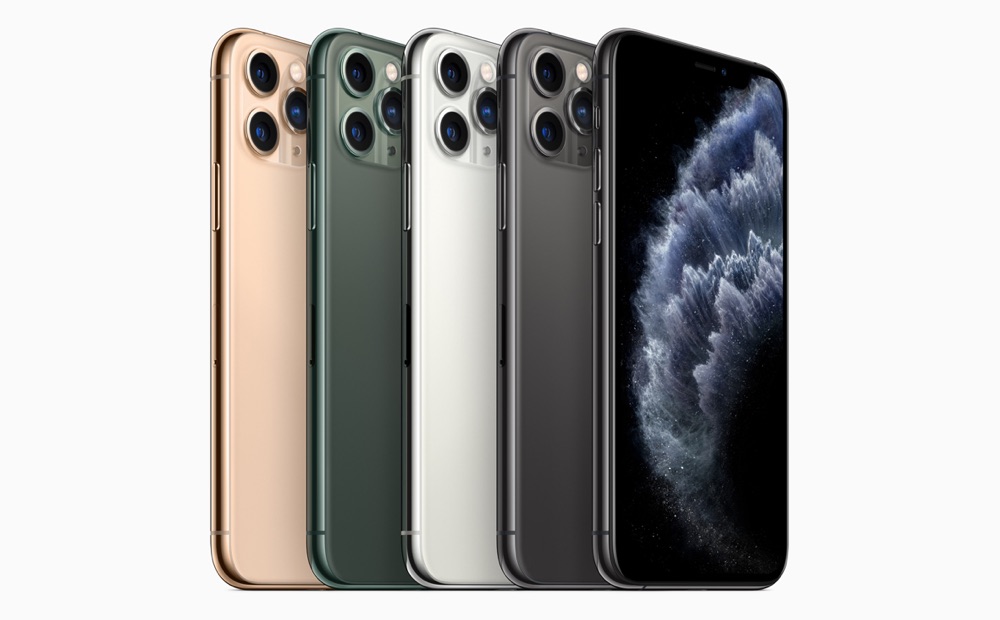 Apple says both iPhone 11 Pro and iPhone 11 Pro Max offer significantly better battery life. On iPhone 11 Pro users will get 4 hours more battery life when compared to iPhone XS. Similarly iPhone 11 Pro Max will offer a whooping 5 hours more battery life than last year's iPhone XS Max. While we will need to test these claims in real world tests once we get our hands on these devices Apple is generally known to be conservative in its battery life claims. Apple says it is able to do so thanks to the new A13 Bionic chip that is much more power efficient and the new Super Retina XDR display, that is 15 percent more power efficient than last year's OLED display.
The Midnight Green Color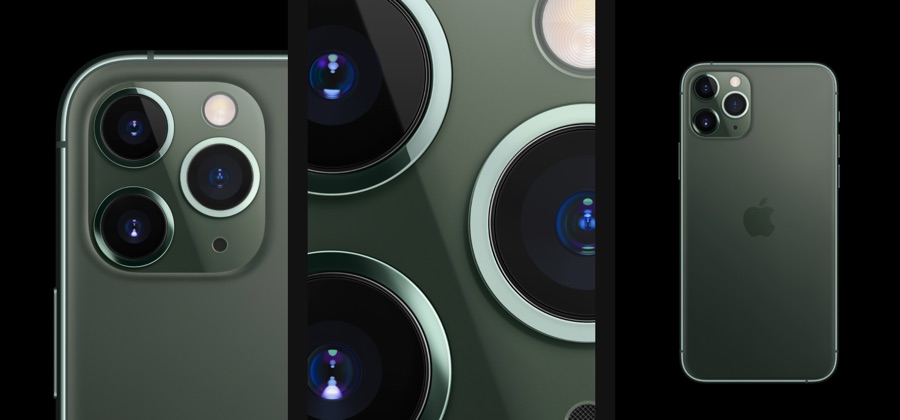 Along with the usual Space Grey, Silver and Gold colors Apple has introduced a brand new Midnight Green finish. The new Midnight Green looks absolutely beautiful in the shots and we hope it looks the same in real life. Along with the Midnight Green colored back the device also has green colored stainless steel sides that add to the beauty of the device. The new Midnight Green finish offers iPhone 11 Pro buyers a chance to stand out by choosing a color that has been made available for the first time ever.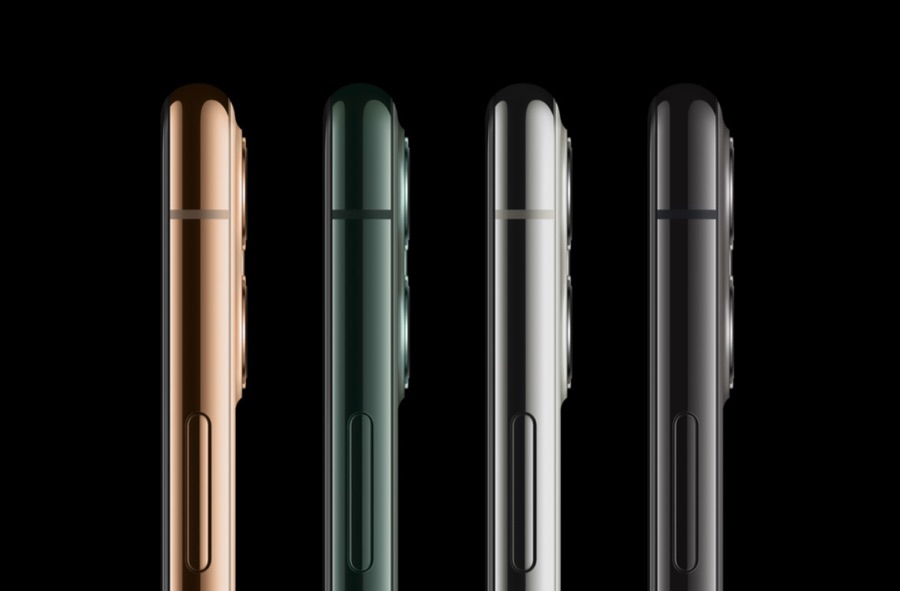 Triple Camera System and the Night Mode
While the layout of the new triple camera system is receiving hate the actual cameras on the device are pretty remarkable. The new camera system offers three angles including wide angle, ultra-wide angle and telephoto angle, allowing users to take photos and videos from various viewpoints without moving an inch. The new cameras allow users to seamless switch between wide and ultra-wide views and capture more of a scene. The Camera app enhancements that allow users to see what the ultra-wide angle camera is seeing also helps users in making the most out of multiple angles on their iPhone.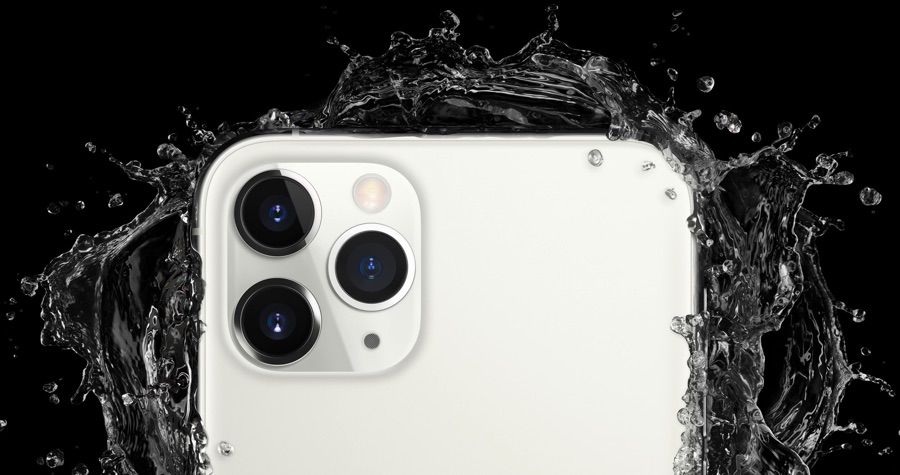 iPhone 11 Pro users will also be able to take advantage of new camera features such 4K video recording on the front camera, slofies (slo-mo video selfies), automatic zoom out feature when you switch from portrait to landscape mode while using front camera, QuickTake video recording feature that allows users to record videos right from the Photo mode and more.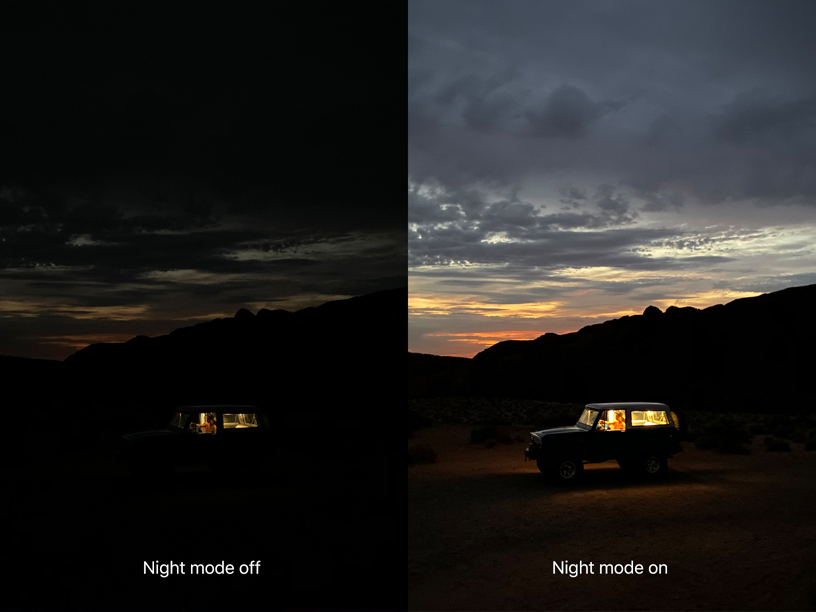 Not to mention the new Night Mode feature that will allow users to take photos in near dark environments using advanced algorithm and powerful lenses. All in all the new cameras are pretty phenomenal and we cannot wait to get our hands on them.
Matte Finish on the back glass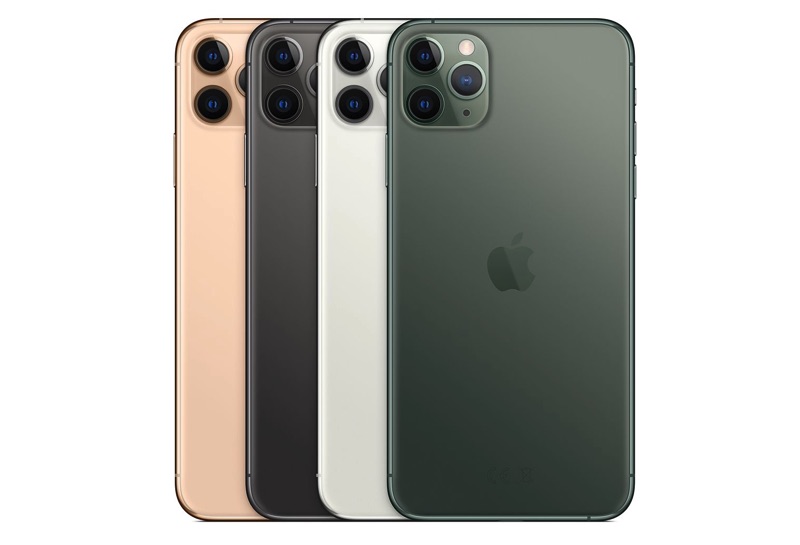 The new iPhone 11 Pro features a custom textured matte glass on the back that will give the iPhone a more subtle look on the back. The new matte finish on the back appears to be an improvement over last year's glossy glass finish however we will share more on this once we get our hands on the device.
The U1 Chip
Apple has added a new U1 Chip to the iPhone that uses the Ultra Wideband technology for spatial awareness. By using this chip iPhone 11 Pro will be able to locate other U1 Apple devices and allow users to easily send files to another iPhone via AirDrop by pointing your iPhone towards it. Apple says this is just the beginning, hinting towards more features that will take advantage of the new U1 chip in the future. Perhaps it is pointing towards the upcoming Tile-like Apple Tagging device that it didn't announce on September 10?
Fast Charging with 18W charger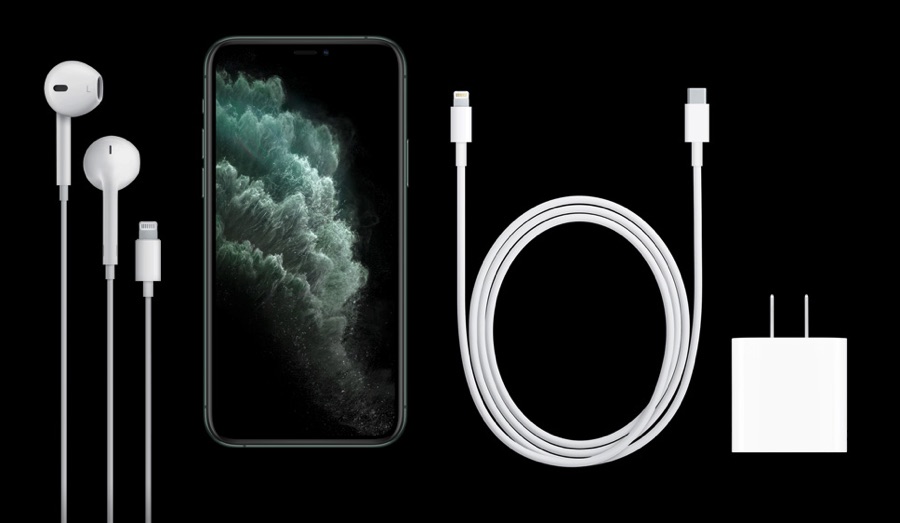 All iPhones released in the near past support fast charging however none of them have shipped with an 18W charger that enables it. With iPhone 11 Pro and iPhone 11 Pro Max this changes as Apple is finally shipping an 18W charger inside the box. Using this more powerful charger iPhone users will be able to charge their iPhone much faster. Apple says users can charge their iPhone up to 50 percent in just 30 minutes, which is great. If you have a newer MacBook Pro, then you will be pleased to know that Apple is finally shipping a USB-C based lightning cable with the iPhone.
What are your iPhone 11 Pro and iPhone 11 Pro Max's favorite features? What are the things you hate about these new devices? Let us know in the comments section below.